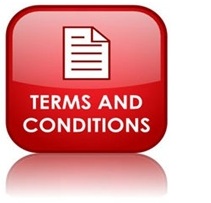 General Information
1) The use of the website means that the customer agrees to all of the terms that are set forth in this document.
2) These terms are legally binding, in accordance with the laws and courts of Canada. They are intended to protect both the customer and the company, The Eternity Rose (referred to as TER hereafter).
3) TER makes every effort to ensure that product information is accurate and complete. However, there may be discrepancies at times due to human error. TER will endeavour to rectify any inconvenience impacted on the customer, but is unable to provide guarantees in regards to the precision of information published on the website, and TER shall not be deemed responsible for these discrepancies.
4) TER will not be held responsible for damages, be they direct, indirect or consequential ensuing from discrepancies in the content published on the website, or on any website that TER refers to.
5) The website can be changed at any time, without TER being required to give prior notice to any customer. This may be in reference to a single product or to the entire website.
6) TER will be entitled to refuse the supply of orders to any customer, for any reason.
7) TER accepts payment methods including VISA, MasterCard and PayPal.
8) Orders made to TER must be confirmed, processed, and be paid for in full before they become the property of the customer.
9) TER does offer a warranty on goods, as outlined in its terms & conditions, to the extent that is allowed by the law and except as provided within these conditions, all express and implied guarantees, warranties and conditions under statute or general law as to merchantability, quality, description, fitness or suitability of the goods for any purpose or as to design, use, materials or workmanship or otherwise are expressly excluded. TER will not be held liable for any type of injury (physical or financial), damage or loss or for resulting loss or damage that arises from the distribution, arrangement, or usage of the products supplied.
10) Orders may be processed the same day if possible. However, it may take longer. TER offers no guarantees on shipping the same day. Orders will not be processed on public holidays and Sundays.
Delivery of Items
11) While TER does make every effort to ship items as quickly as possible, there may occur delays that cannot be prevented by TER. In the event that a delay does occur, TER will not be deemed liable for an extended shipping and delivery time. Whilst TER typically has goods in stock that are organized for dispatch that same or subsequent day after an order is placed, and attentively monitors the operations of the delivery contractors, TER will not be held liable for damage, loss or delay, consequential or otherwise, sustained by the customer or customers arising from late delivery of the goods, nor shall the customer be eligible to cease or disclaim the purchase contract on these grounds.
12) Sometimes, goods are left unclaimed and shipments are refused. It is important that the customer realizes that if this occurs, the customer will still be held responsible for the cost of the item. The customer should ensure that a person is present at the address for delivery to receive the goods. In the event that an item is sent back to TER because a customer is not available to accept it, the customer will be held responsible for full payment whether or not they receive the item. Otherwise, the carrier service may leave behind a card which places responsibility on the customer to organize re-delivery.
Status of Orders
13) Customers can track the status of their order by either going to TER website or checking their email. TER sends updates about the order status to the customer via the email address that they have provided.
Backordered Items
14) TER makes every effort to ensure that all items are in stock when they are ordered. However, it is inevitable that discrepancies will sometimes occur. If the item will be available in the near future, TER will notify the customer that the item will be shipped as soon as possible. The customer will also be given an estimated time of delivery concerning the backordered item. However, if it appears that it is going to be quite some time before the product is available, TER will offer the customer a full refund for that item.
Warranty Information
15) TER provides the customer with a 90 day money back satisfaction guarantee that allows customers to return any product that has not been damaged by the customer for a full refund. In addition, there is a limited lifetime warranty on many of the items that TER sells. However, this warranty only covers defective products or defects in the manufacturing process. It does not cover damage that is incurred by inappropriate handling or misuse by the customer. If the customer decides to return a product within 90 days simply because the customer is not happy with the product, there may be a restocking fee involved if the original packaging is not returned, or any damage has occurred to the initial packaging. However, the fee is limited to a maximum of $20.00 or 10% per item (whichever is lower) in order to cover the costs for administration, handling and materials. All items that are returned will be subject to inspection by TER and any such charges applied will be at the discretion of TER. Any errors in delivery must be drawn to the attention of TER within 7 days of receiving the inaccurate item, and before the items are returned.
16) If an item has been damaged in shipping, it is the customer's responsibility to notify TER immediately. Failure to do so negates any responsibility on the part of TER to correct the situation. If TER is notified right away, all attempts are made to replace the item or refund the customer's account.
17) Any items that are coated with or made from precious metals such as gold are certified to be covered in pure 24 karat gold, and with no impurities.
18) Many of the products sold by TER are made of precious metals and it is only natural that these items will tarnish slowly over time. The customer can minimize this effect by cleaning them with an appropriate product. Cleaning is not usually necessary more than once every few years. The customer must follow the directions on both the product that was ordered to clean the item and for the item itself. As long as these instructions are followed, the customer should not experience any issues. While TER stands by all of the items that are sold, any issues that are experienced by the customer as a direct result of improper cleaning will not be the responsibility of TER.
19) A warranty or replacement under our satisfaction guarantee policy is generally processed within 24 hours although, during peak times (eg, Valentine's Day and Christmas), TER can experience shortages in stock for multiple weeks. TER is unable to control shortages in stock during these peak times and thus no legal representations by the customer will be made against TER with respect to such instances.
20) Customers occasionally try to assess the strength of a rose head, leaf or petal, or attempt to scrape the surface using a sharp object. Whilst the roses are reasonably resilient and have the structural sturdiness of a fine wine glass or copper statuette, they can be bent with reasonable force, and the gold broken and fatigued. TER therefore encourages the customer not to attempt any damage to the product, as incorrect usage cannot be claimed under warranty.
21) A satisfaction guarantee or warranty will not cover destruction incurred by breakages, display accidents, mishandling of the item, flood or any natural works of God. In any event that products incur damage by a courier service, the customer is required to inform TER of such damage within 48 hours of receiving the products. TER will claim against the insurance that exists for all products purchased on its website. The customer is not responsible for the cost of products damaged during transit.
Cancelling an Order
22) If an item has not been processed for shipment, the customer reserves the right to cancel it at any time, and the cost for that item will be refunded to the customer's account. Simply send TER an email to request the cancellation. It typically takes 1 to 2 business days for the account to be refunded in full.
Cost of Goods
23) The advertisement of products on the TER website comprises an invitation to the customer to make an offer for purchasing the products and services, and does not constitute an offer made by TER to enter into a purchase contract. Any product or service that is advertised at a specified price or at a discounted price may be for restricted quantities, and there is no obligation for TER to sell any products or services at the advertised price, or at any time once a specified number of items in stock at the promotional or discounted price have been sold, or if there is no further stock available on hand to TER. Although TER has methodical systems for safeguarding accuracy of its stock information, stock levels that are advertised should be used as an indication only of the availability of products, as errors can transpire.
24) TER makes every effort to ensure that every item is accurately priced on its website. Goods may sometimes be sold at a reduced cost for a special sale or for any other reason. However, errors in price listing can occur and TER reserves the right to charge the accurate price for the item, even if it is significantly more than the price that is listed for the item on the website. TER will endeavour to rectify the error in the price listing as soon as possible, but bears no responsibility for discrepancies in pricing that may occur in error between the price listed on the website and the price that the customer is charged upon placing an order.
25) All prices are subject to change. TER reserves the right to do this without notice. Updated prices are to be effective immediately, with the exception of the orders that have already been placed at the previous price.
Security
26) Customers can rest assured that transactions are safe and secure. TER makes every effort to ensure that their information is encrypted by Geotrust 256 bit encryption technology, and works actively to ensure that it is protected at all times. TER website is monitored at all times in order to ensure the safety of customers and to protect their personal and payment information.
Privacy
27) TER will never sell personal information to anybody. In addition, the only emails that will be sent by TER involve information about items that have been ordered. Customers also have the option to sign up for regular emails involving promotions, sales and other company information. Any customer who chooses not to receive regular updates will only be notified via email when they have placed an order. In such cases, they will receive an email about their order when it ships or if there is an issue with their order that needs to be resolved.
Product Images
28) Images of individual items that appear on the website are designed to represent those items. Therefore, there may be slight discrepancies in size, shape or color. However, TER works to minimize these discrepancies. If the customer is unhappy with an item that they receive, they reserve the right to return the item for a refund as long as this occurs within 90 days of purchase.
Support
29) TER maintains a comprehensive customer support staff. However, technical support regarding specific items is not available. Customers who have questions or concerns should not hesitate to contact the customer support staff in order to discuss their concerns, as this allows TER to resolve the issue quickly and efficiently, in accordance with the preceding terms and conditions.