Celebrating Mother's Day in Canada
A mother is always proud of her child. A mother always encourages her children to follow their dreams. A mother is suddenly no longer hungry when there is only one slice of bread left. What mothers do for us is not only crucial during our childhood but important in all stages of our lives.
Celebrated on the second Sunday of May each year, Canadian Mother's Day is a day dedicated to our moms, motherhood and the importance of mothers in our society.
On this day, we traditionally offer our mothers handbags, gift boxes, books, cakes, jewellery, poems or cards. But what are all these gifts compared to what our mothers give us every day? The truth is, nothing can compare to the unconditional love of a mother. In fact, 60% of Canadians who celebrate the holiday find some aspect of it stressful because of this reason – but don't worry!
Our Mother's Day gift guide will help you make her day a memorable one, offering gift ideas, activities and more!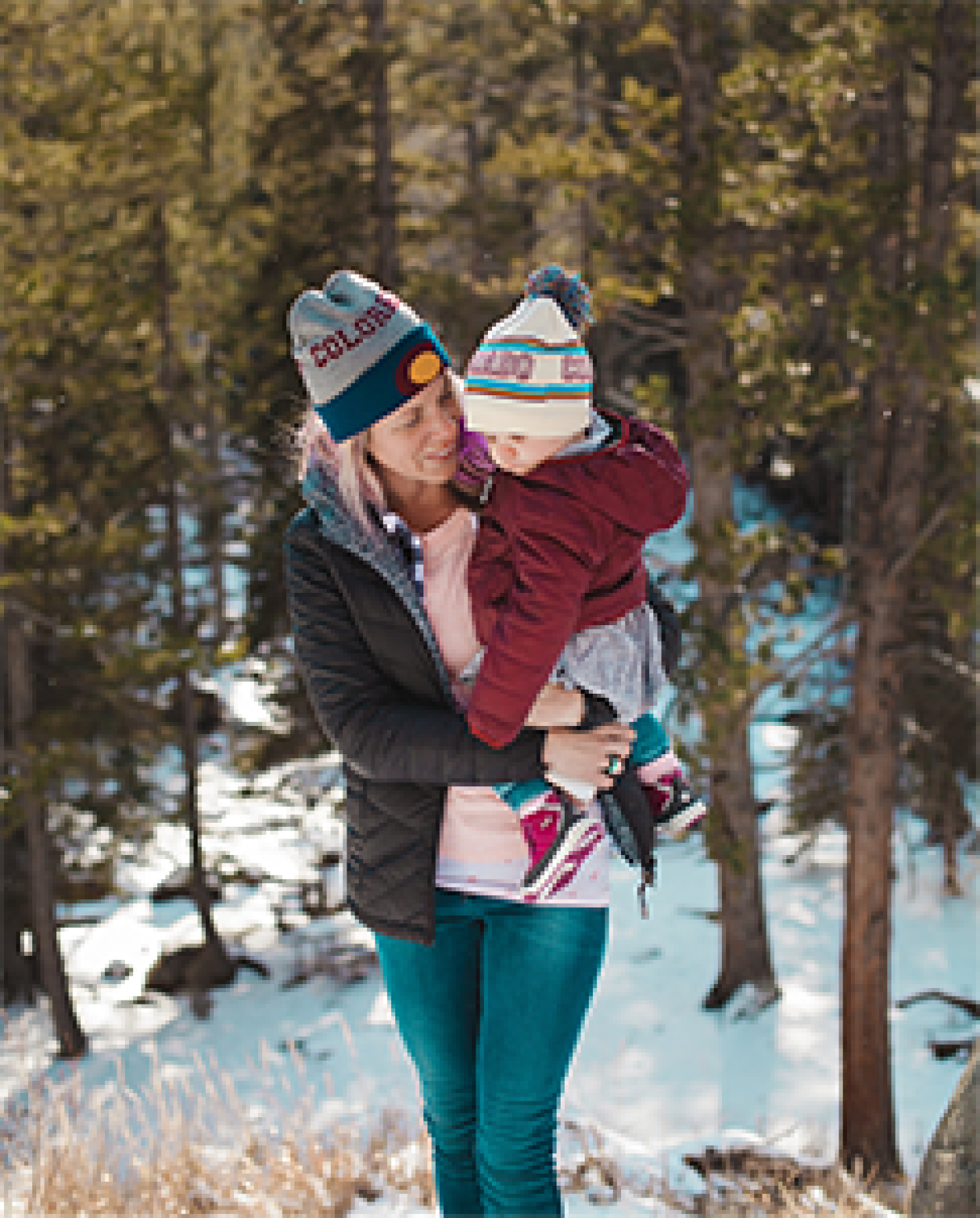 Unique Mother's Day Gifts for All Mothers
Your Mother
Mothers are usually the most important people in our lives because they love us with a unique and unwavering love. Our mothers also occupy a sacred place in our hearts, so why not express this by offering your mother this exquisite Eternity Rose Pink Matched Set in 24k Gold Heart Theme. Rose, Pendant & Earrings? A symbol of admiration, gratitude and gentleness, it's as if this set was made exclusively for mothers!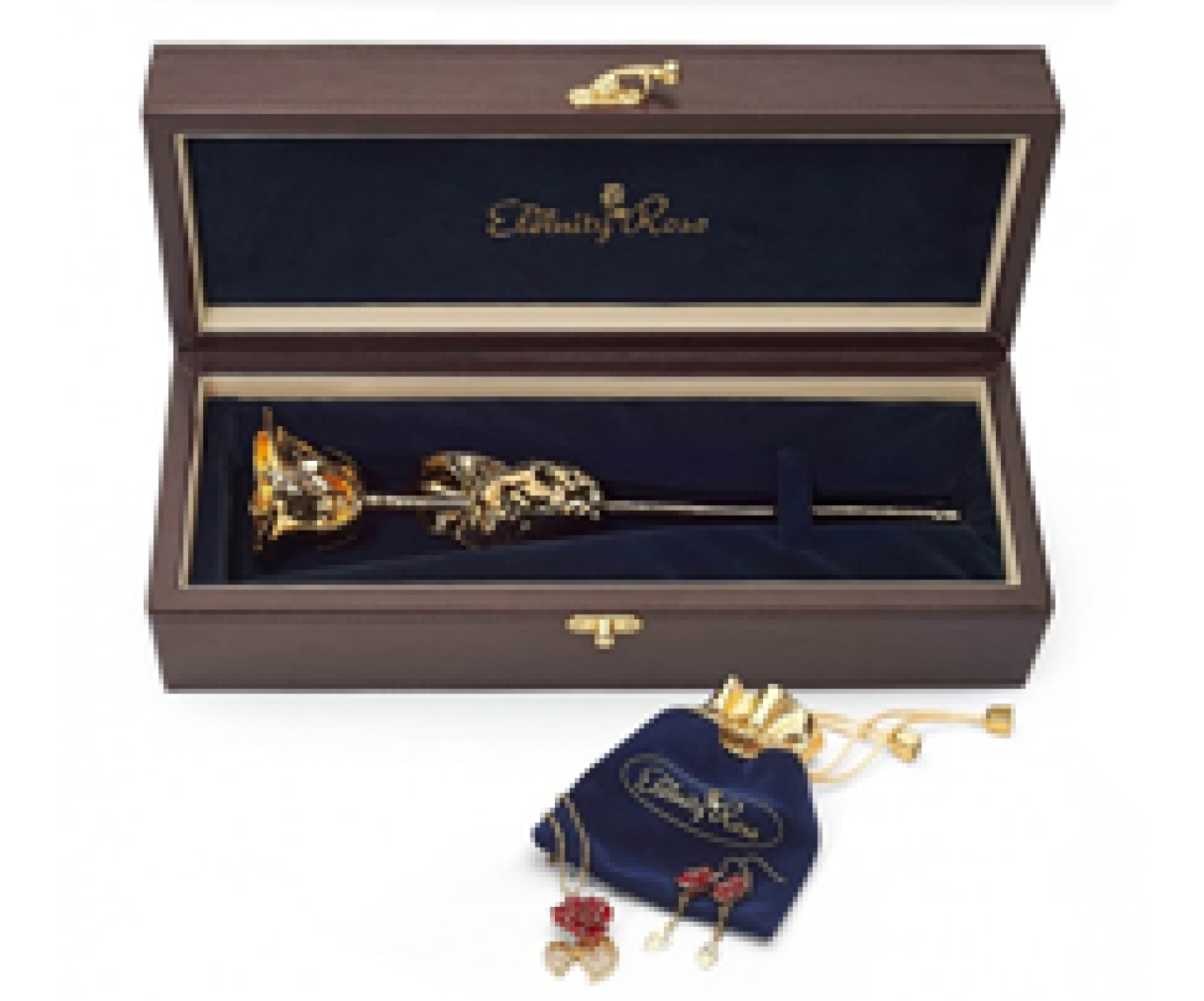 Grandmothers
Grandma: the queen, the matriarch! What is unique about Mother's Day is that unlike other holidays, it unites all the generations of mothers in a family. The wisdom of motherhood is passed down from mother to daughter from generation to generation. Canadian grandmothers, if present, are celebrated with gifts that express honour and gratitude. This Mother's Day, celebrate your grandmother's beautiful legacy by getting her this timeless White Matching Pendant and Earring Set.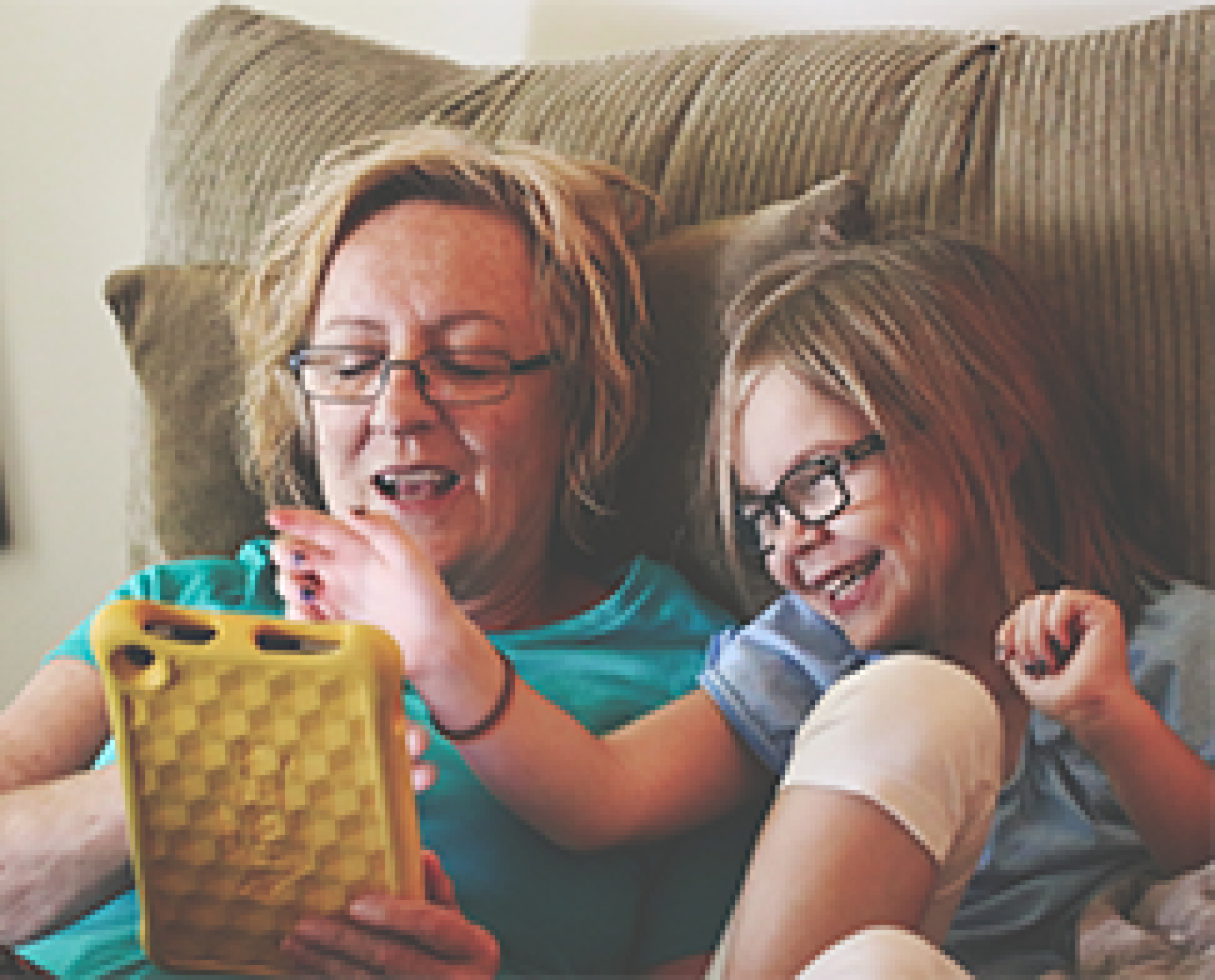 First-time Mothers
What a special day for a first-time mom! It's her first time being on the mother side of Mother's Day! This is a great opportunity for friends and family to welcome her into the mommy circle by organizing a small gathering. And how about offering her something sweet like this Eternity Rose Blue Matched Set if she's had a boy, or a Pink Matched Set if she's had a baby girl? She will cherish this keepsake forever!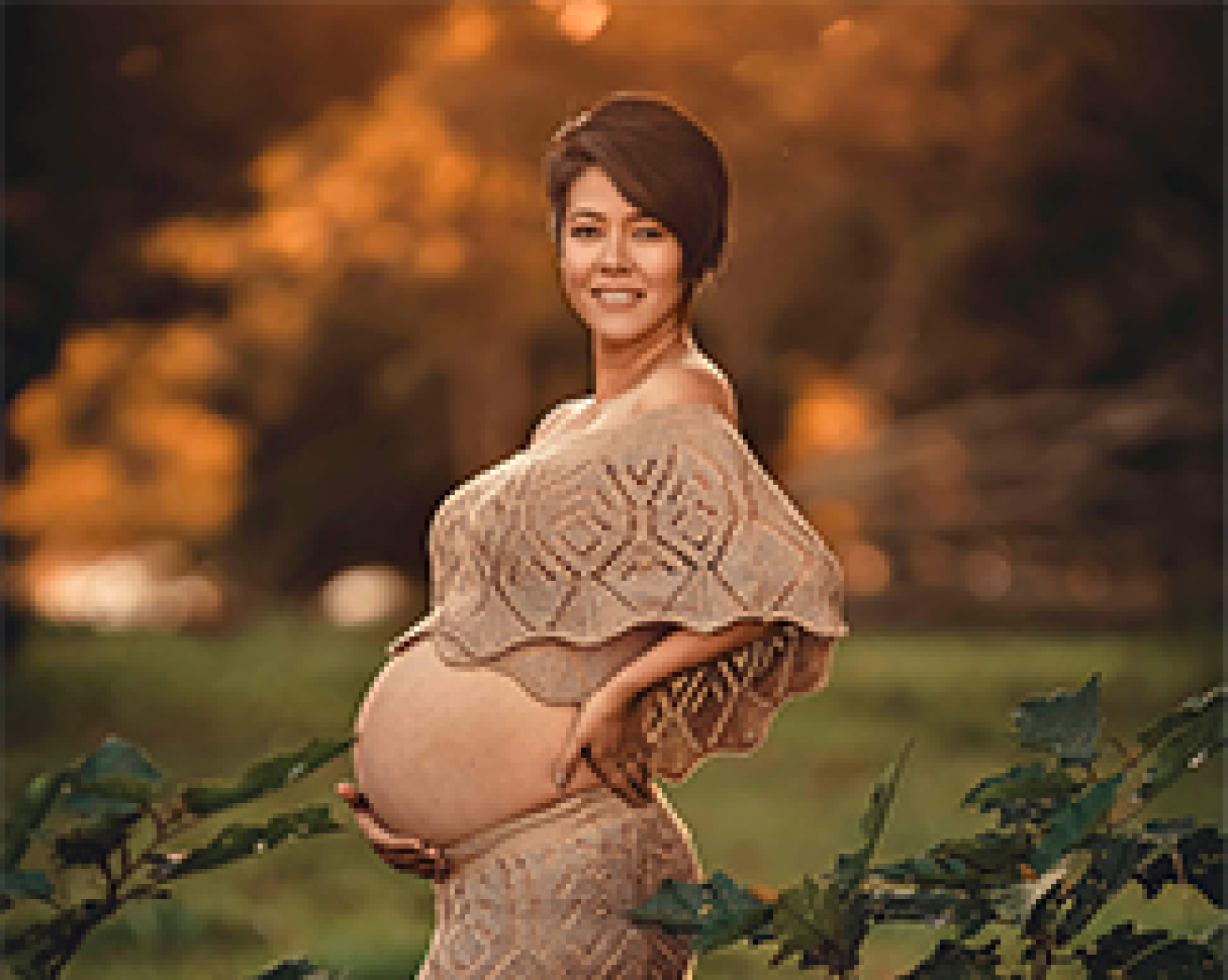 Step-mothers
Oprah Winfrey once said, "Biology is the least of what makes someone a mother." For some people, step-mothers play a huge role in their life. Relationships vary from family to family, but no matter the closeness of your relationship, you should offer a bouquet of flowers and a thank you card. If you are particularly close to your step-mother, this gift guide is filled with even more gift ideas to inspire you!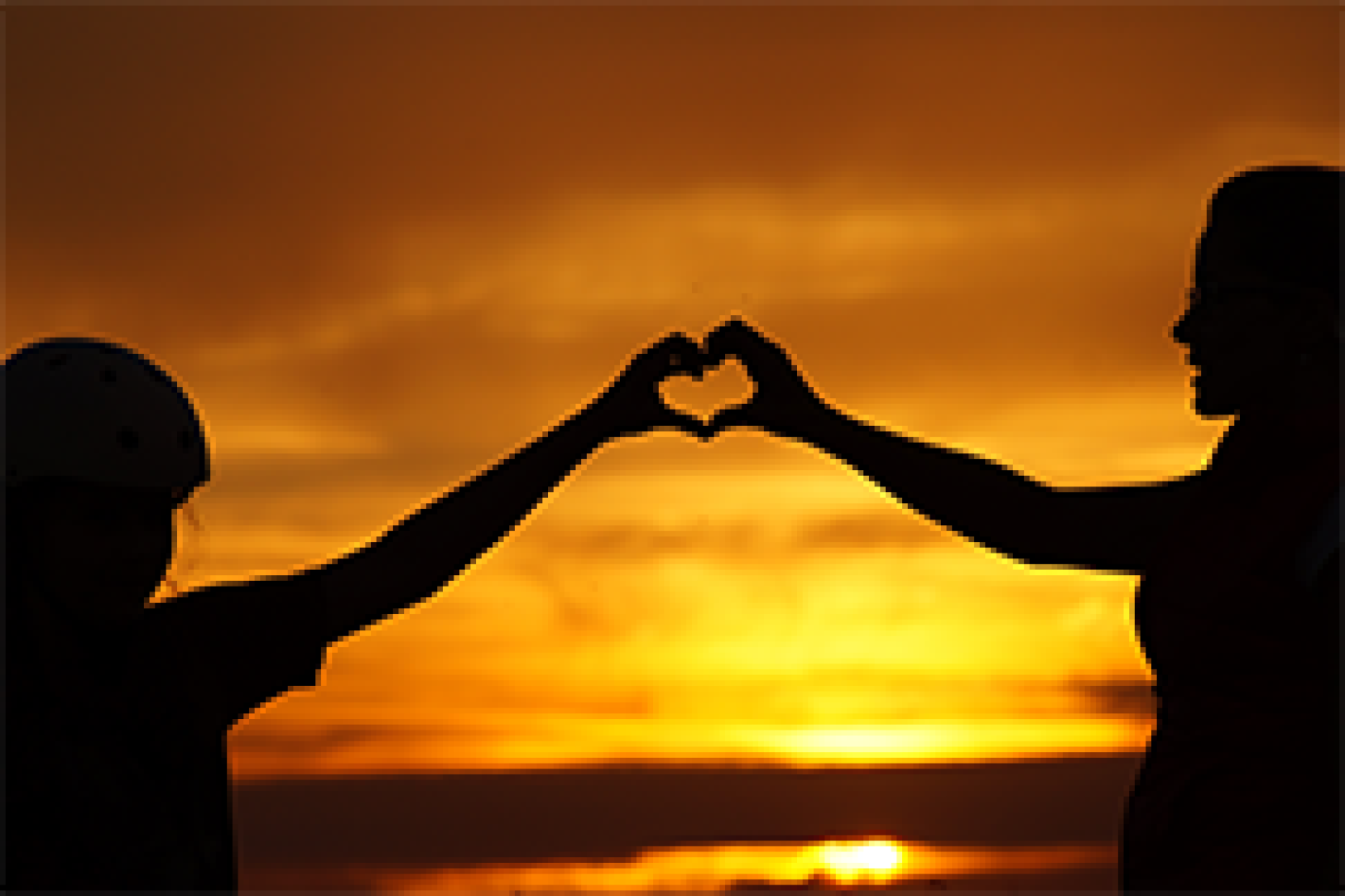 Mothers-in-law
She might not be your mother, but she's the woman who birthed, raised and shaped the person you fell in love with. This is a relationship you should cherish, especially if you have children. Your partner's mother has most likely offered support at some point, such as by babysitting, making homecooked meals, or simply offering a shoulder to lean on. Make her day brighter by getting her a nice bouquet of tulips and a card. Mothers-in-law will never be our biological mothers, but they deserve to be recognized and celebrated.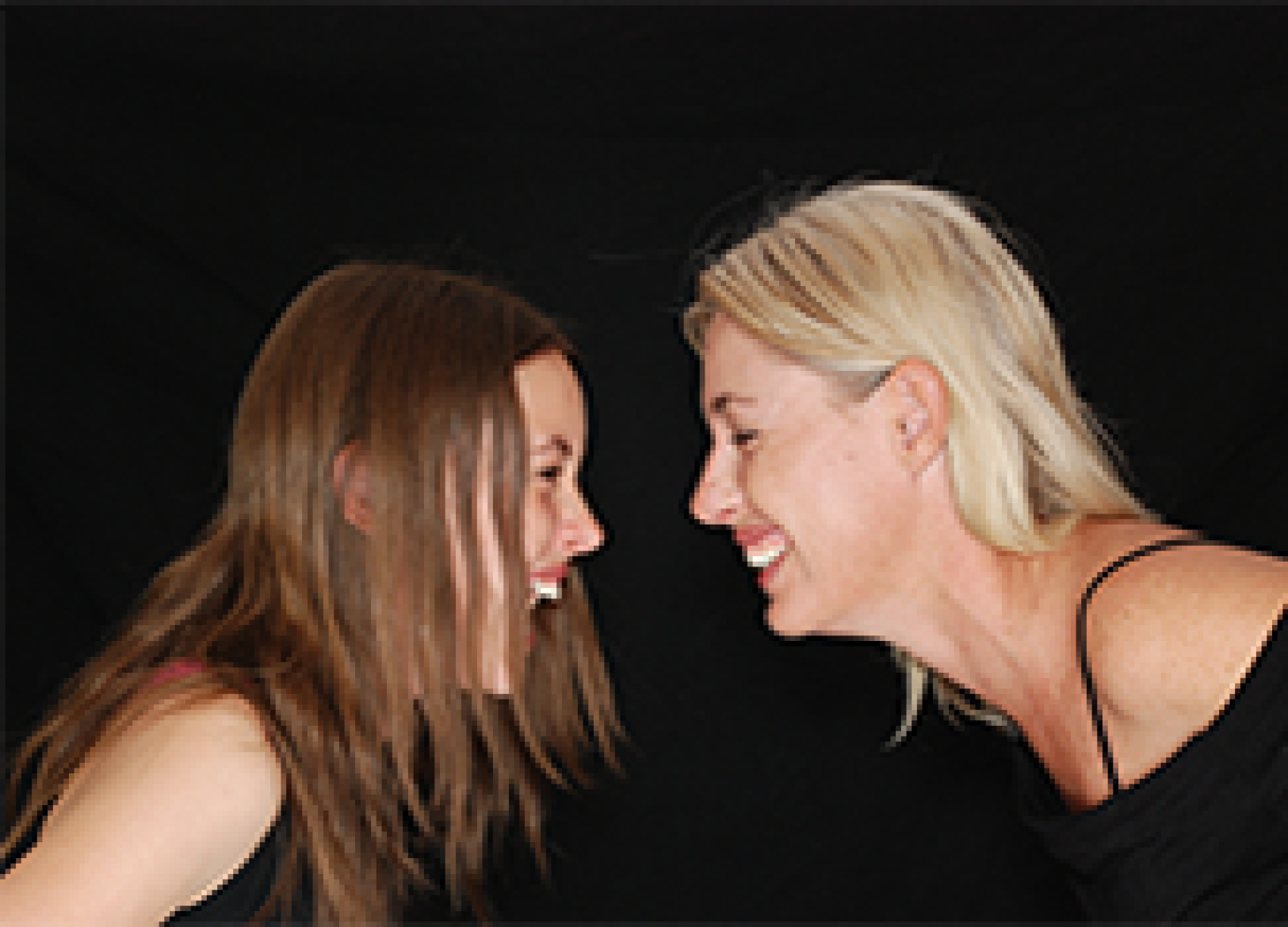 Creative Mother's Day Gifts
Handmade Gifts for Mom
If your mom is a crafty person, she might appreciate a handmade gift. Here are two unique yet refined DIY gift ideas for you to try this Mother's Day. The best part? Both are good for children and adults! Bye-bye noodle necklaces!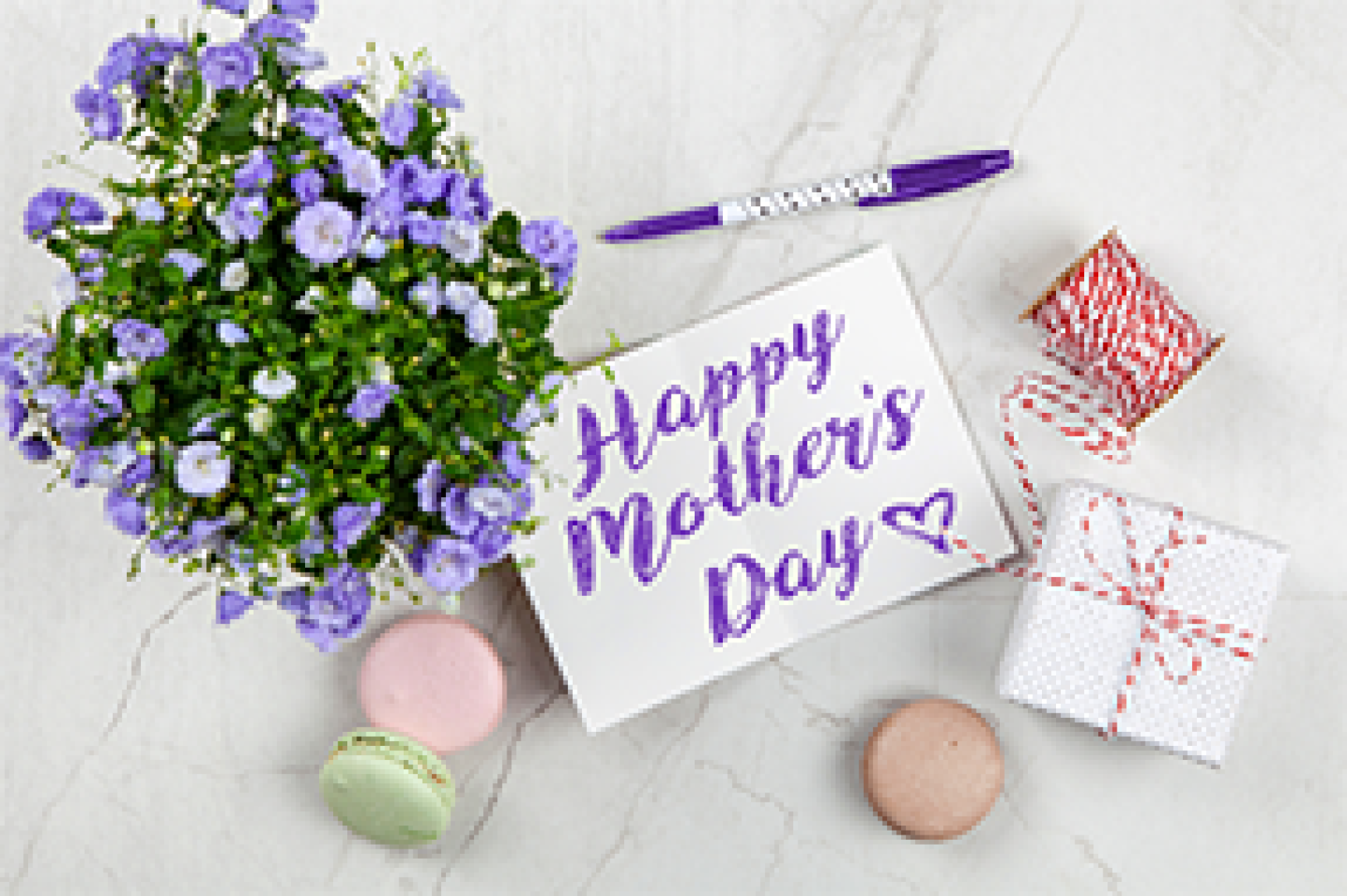 DIY Pressed Flowers in a Frame
Spring is here, and summer is quickly approaching! Spark joy in your mother's life by framing dainty, pressed flowers in a glass frame.
You will need:
Small flowers of your choice
A heavy book
Paper towel (to absorb moisture)
A glue gun
A bit of time (one or two days to let the flowers dry)
Place a piece of paper towel over one side of the opened book. Arrange the flowers and petals on top of the cloth. Make sure the flower heads are well spread to avoid unwanted folds once dried. Place another piece of paper towel over the flowers and close the book. Add extra weight if needed. Wait a day or so for the flowers to completely dehydrate. The thicker the flowers, the longer the drying time.
Once the flowers have dried, remove them from the book. Open your picture frame, with the glass and frame side facing down, on a table. Arrange the flowers however you wish on the glass. Be creative!
Once you're satisfied with your composition, apply hot glue to each corner of the glass, close the backside of the frame, press down and secure.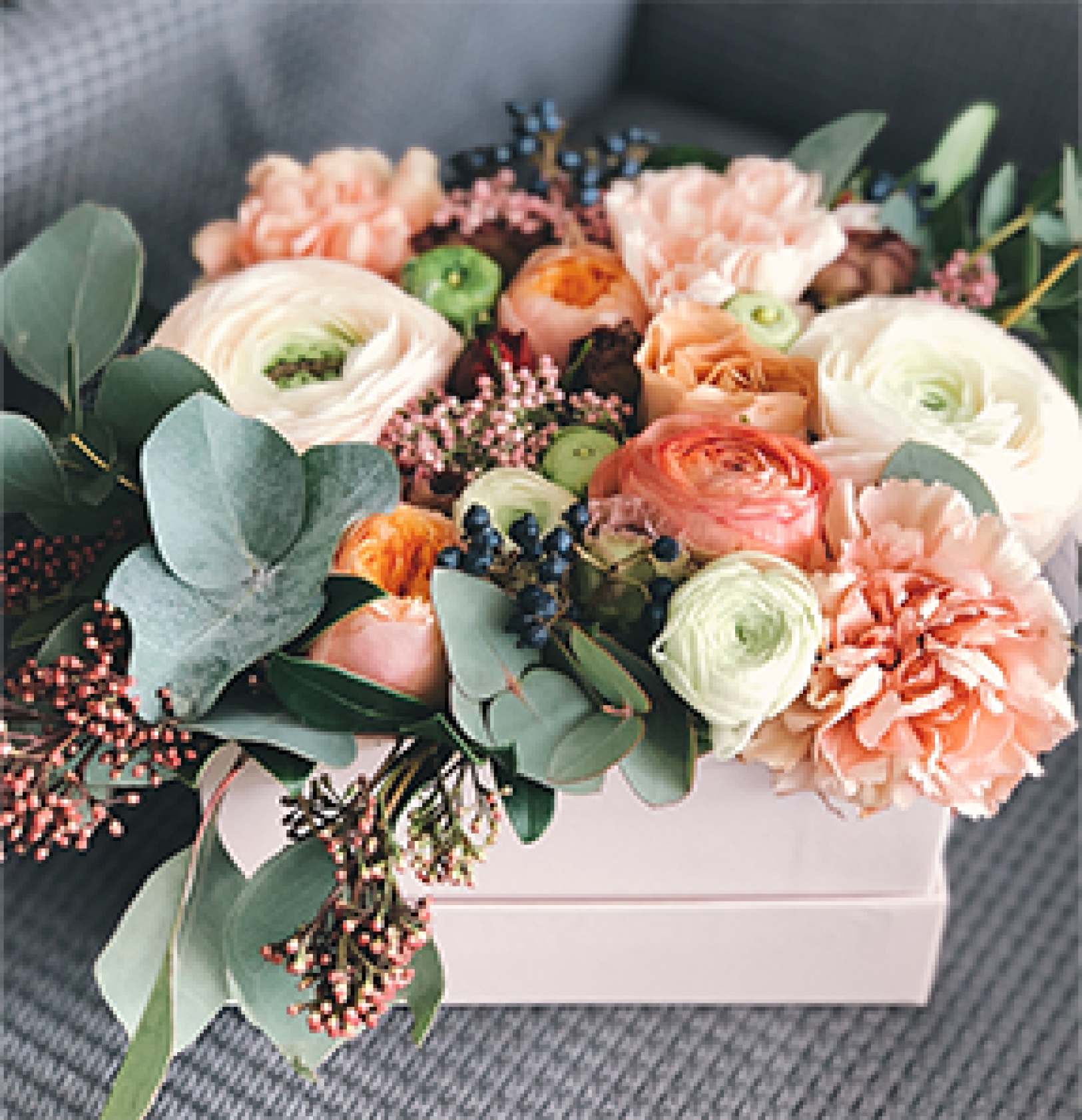 DIY Essential Oil Diffuser Bracelets
Natural stone has the capacity to absorb and retain fragrance highly effectively. This makes stone-bead bracelets the ideal accessory for diffusing stress-relieving essential oils!
You will need:
Clear, stretchy string
Natural stone beads of your choice (volcano lava beads, jasper, jade, etc.)
Essential oil of your choice (citrus or floral notes are nice!)
A pair of rubber gloves
Paper towel
Bead your bracelet as you normally would. You can mix colours and shapes. Secure your bracelet with a knot once beaded and set it aside.
Put the rubber gloves on. Put one or two drops of essential oil into the palm of one hand. Take your bracelet and rub it in between your hands to let the essential oil penetrate the bracelet evenly. Set it aside on paper towel until it's completely dry.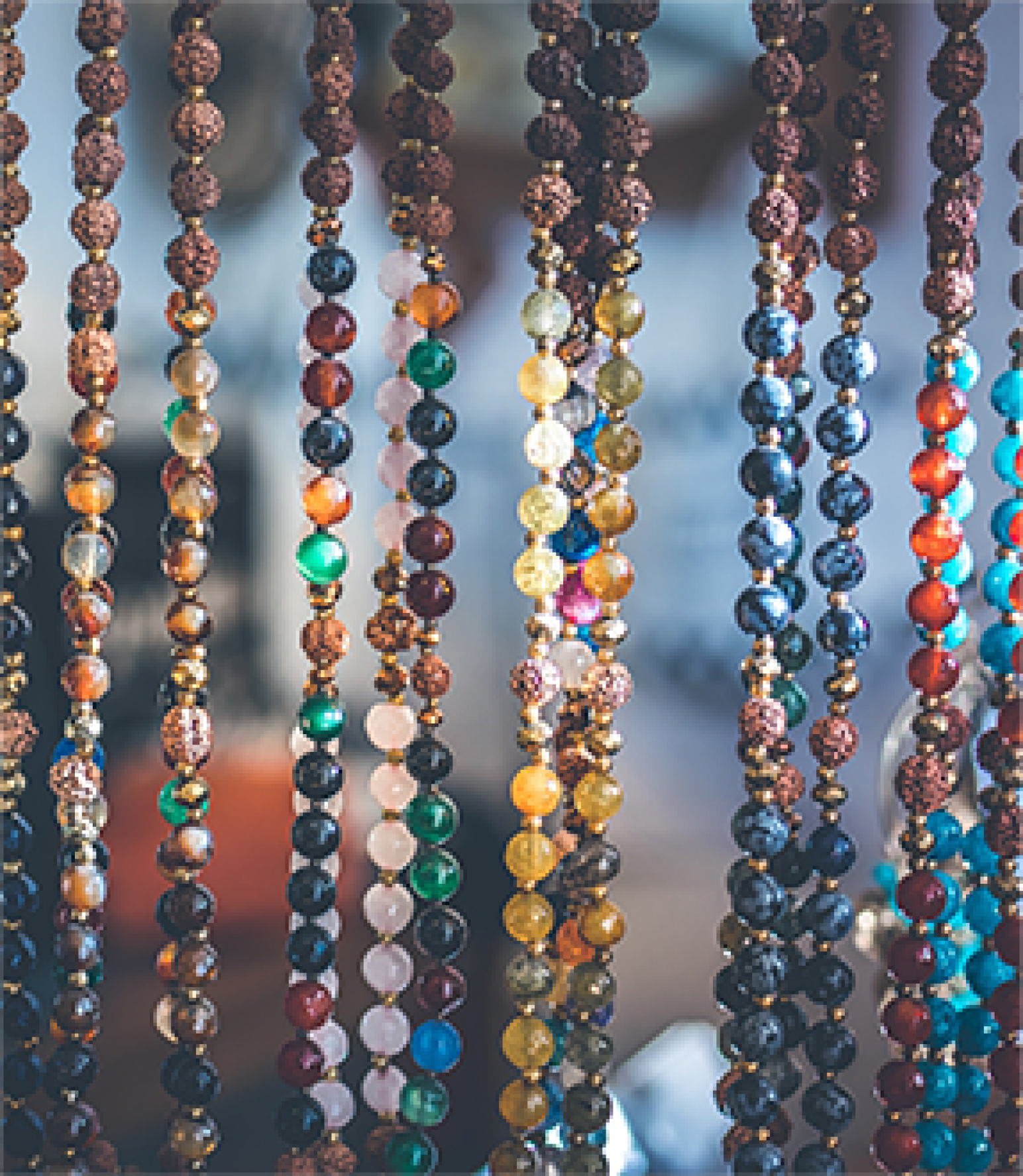 Personalized Gift Baskets for Your Mom
Thoughtful, original and refined, a personalized gift basket is a great way to spoil your mom. Not only is it easy to customize, but it's also a fun way to unleash your creativity! Here are some ideas of what you can include in yours.

The Bookworm Basket: In a canvas tote bag: a new book, a pair of cozy socks, a personalized coffee mug, a can of biscotti, a cute bookmark, and perhaps a travel-sized reading light.

The Fit Basket: In a feminine gym bag: a thermal water bottle, exercise bands, a colourful hand towel, a gift card from her favourite sportswear store, sports gear, a new fitness tracker, wireless headphones, a healthy recipe book, and energy bars.

The Botanist Basket: In a basket or a big flower pot: A new set of mini gardening tools, gardening gloves, flower seeds, a succulent terrarium kit, an indoor herbs garden kit, a small misting can, sunscreen, an exfoliating hand soap, and pressed flower art!

The Movie Lover Basket: In a big popcorn bowl: gourmet popcorn, her favourite candy, DVDs or a subscription to a movie-streaming service, new pyjamas (or comfy slippers), and movie passes.

The Spa Day Basket: In a basket or wooden tray: Face mist, face masks, nail and skin files, moisture gloves, nail polish, hand and body lotion, a day pass for the spa, a hair wrap or beauty headband, an essential oil diffuser, lip care products, and a tea sampler.

The Baker Basket : In a basket or large mixing bowl: Oven mitts, small kitchen gadgets, a recipe book, matching tea towels, a personalized apron, her favourite cookies, a cake-decorating kit, pastry-colouring gel, garnish-making tools, and a gift certificate to her favourite kitchen accessories store.

The Entertainer Basket: In a basket: A cocktail set with a shaker, stir sticks, artisanal syrups, a cocktail recipe book, a bottle of her favourite alcoholic beverage, a marble cutting board, fancy bottle stoppers, gourmet olives, metal garnish picks, no-melt metal/stone "ice cubes," and two new glasses to match.
Last-minute Mother's Day gifts
You love your mom, but with the stress of a hectic schedule on your mind, Mother's Day seems to have crept up on you like a mountain lion! Don't panic. We've gathered these last-minute Mother's Day gift ideas for you to save yourself the embarrassment of coming empty-handed.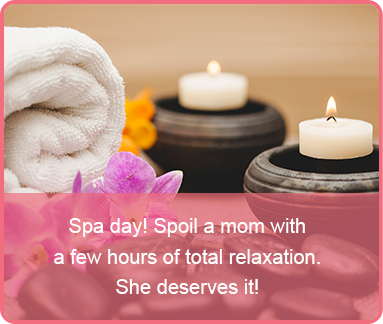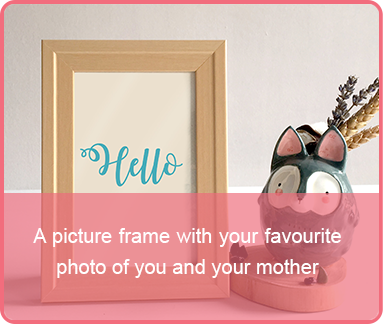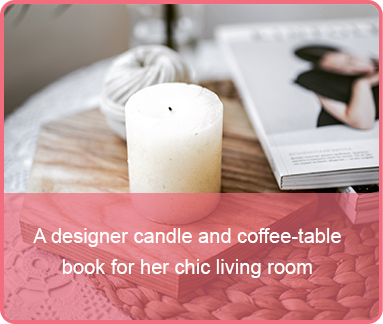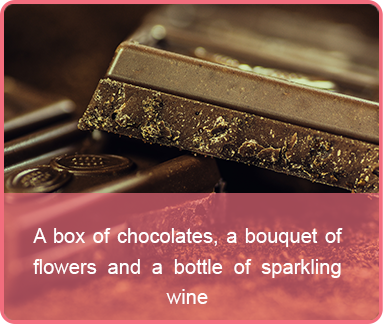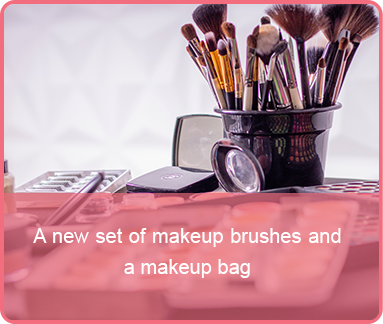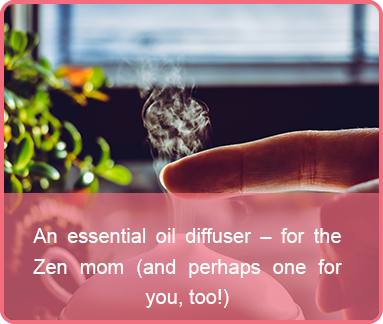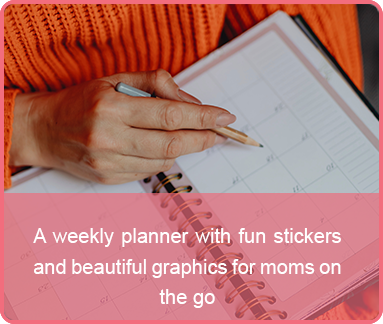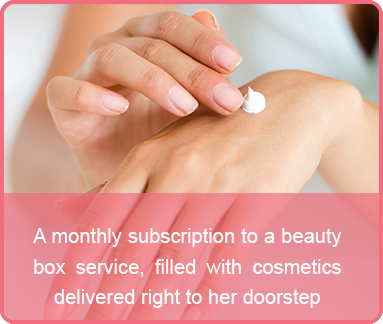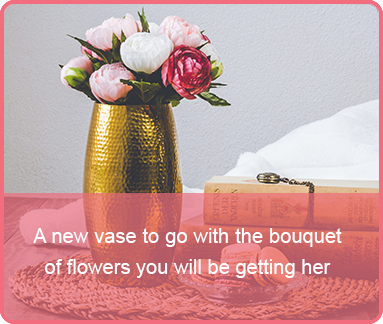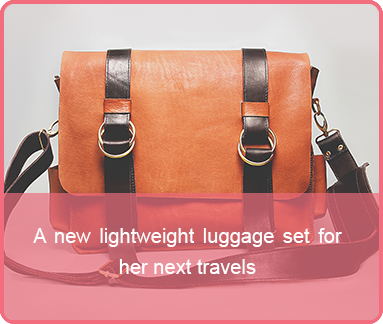 Ideas for Mother's Day Greetings
To a mom who's always had the wisdom of knowing what is most important in life (me!) Happy Mother's Day!
Being a good mother means love, love, and more love. We have a beautiful, loving family today thanks to you. Happy Mother's Day, with all of our love, Mom!
Home is where the mom is – when I think of home, I think of you, Mom! Happy Mother's Day!
I know it's hard to accept that I'm too old to make you a noodle necklace, but I'll always be your baby no matter what! I love you very much, a very happy Mother's Day!
Before I got married, I could have only dreamed of being welcomed into such a loving family! On the occasion of Mother's Day, I wish to thank you for the tenderness you have given me. Thank you for everything and Happy Mother's Day.
I asked my mom what it was like to have the best daughter in the world. She told me to ask you. Happy Mother's Day, grandma!
Mother's Day Flowers
It wouldn't be Mother's Day without flowers! According to Statistics Canada, approximately 324.3 million Canadian-grown flowers are cut each year for Mother's Day alone! Here are a few traditions and ideas you should consider this year.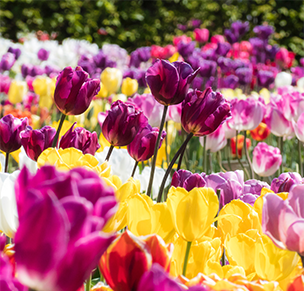 Fall Bulbs
Canadian Mother's Day coincides with the time that spring flowers come onto the market. Flower shops, grocery stores, and farmers markets sell planting containers that contain "fall bulbs." Don't get confused by the name, though! Here, "fall" means they were planted in little containers during the fall, rooted in the winter, and are now ready to blossom throughout spring and summer. These flowers include tulips, daffodils, and hyacinth, to name a few. Not only are bulbs a great gift idea, but they're also a fun activity to do with your mom on Mother's Day. Transplant them into little pots or into your garden!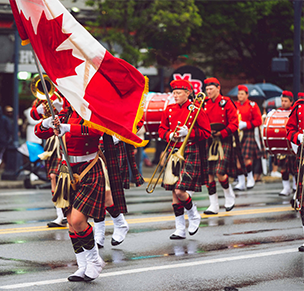 Tulip Time!
Tulips are the second-most popular Mother's Day flower after roses. Since 1945, the Netherlands have sent our country hundreds of thousands of tulip bulbs each year as a gesture of gratitude for our having sheltered the future Queen Juliana during WWII. It has since become a tradition to host an annual tulip festival the same week as Mother's Day. The official event happens in our nation's capital. However, other cities are decorated with tulips in May as well.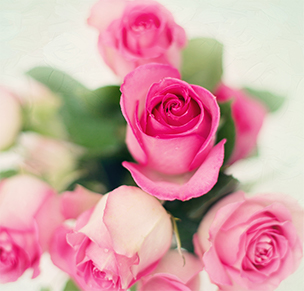 Forever Flowers
Thumb not so green? If tending to plants feels more like a chore for your mother, we have a solution for you, too! Consider getting her something she can cherish forever, like an Eternity Rose, as a symbol of your love and appreciation – worry-free! After all, there's no other flower like the rose!
Thoughtful Things Dads Should Do This Mother's Day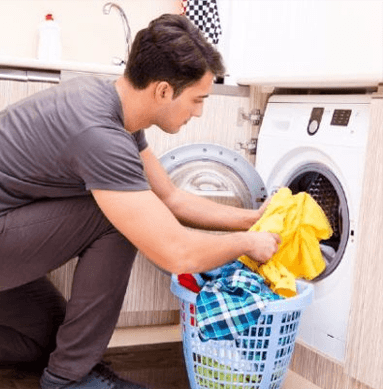 Time Demands With all the nurturing, attention and care children require, most mothers feel as though time is the star of a vanishing act. With additional demands from external sources as well, many mothers feel as though they do not have enough hours in a day to do everything they want to do. Help your partner by taking the lead today: Help with household chores and ask her how you can help make her life easier today. It's her day, after all!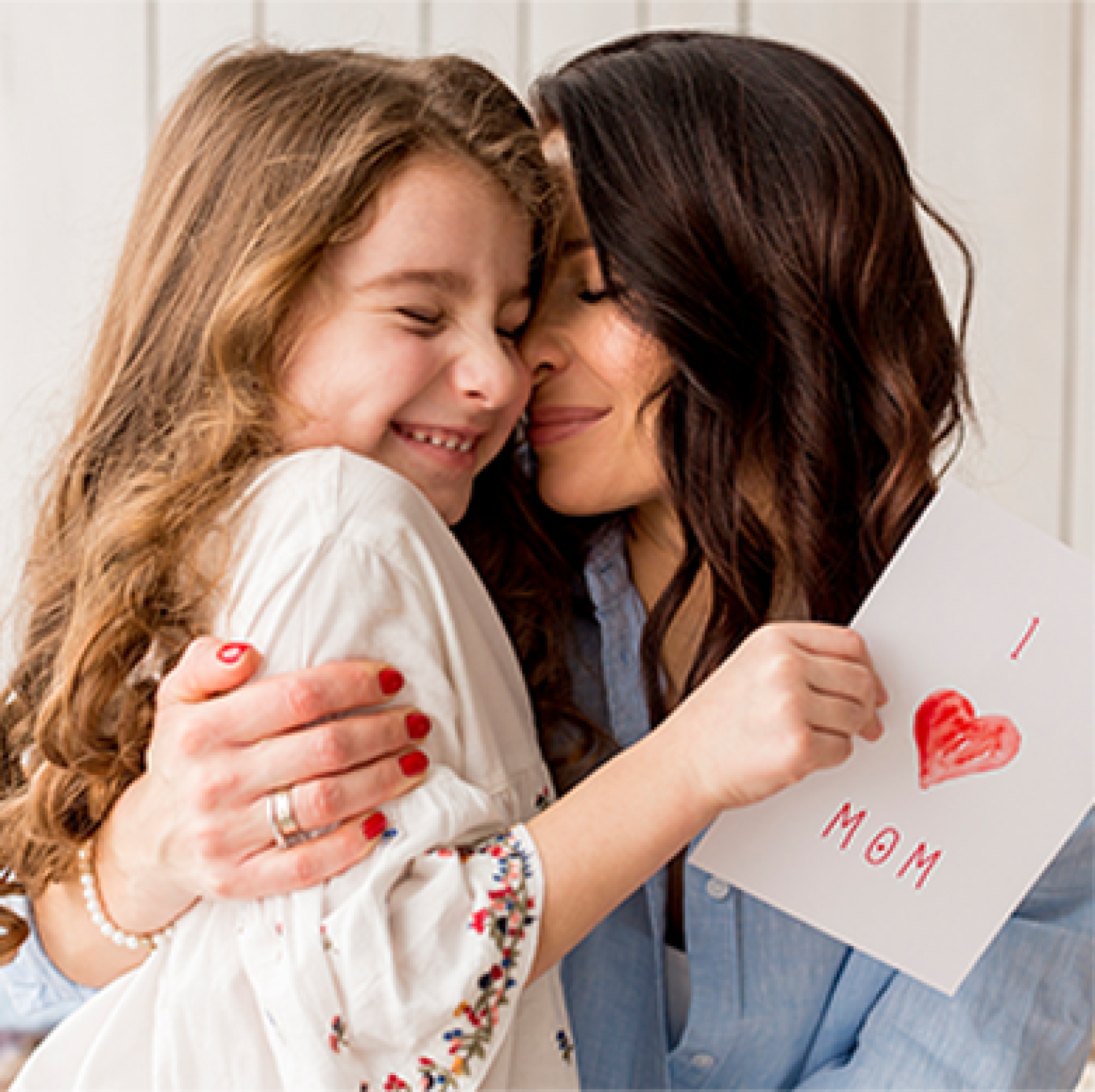 Self-doubt Every child comes with unique temperament traits and needs, making it impossible to apply a one-size-fits-all formula to mothering. Mothers are constantly questioning their own judgment in the attempt to be the best moms they can possibly be. Besides, a bit of self-doubt is just part of being a conscientious mother! This year, in your Mother's Day card, list all the things that make her an excellent mother and partner. Get the kids to think of a few things, too.
Relationship Demands It's common for mothers to invest all their energy in the care of their children. This can consequently put other relationships in the back seat, especially when dealing with young children every day. Mothers of infants often feel torn between meeting the needs of their little one and making time for other relationships as they juggle the responsibilities of motherhood. The best thing a father can do is to not take this personally. By offering your help, showing your admiration and taking the lead by organizing parents-only outings, she will feel a big weight come off her shoulders. This also means more time for you!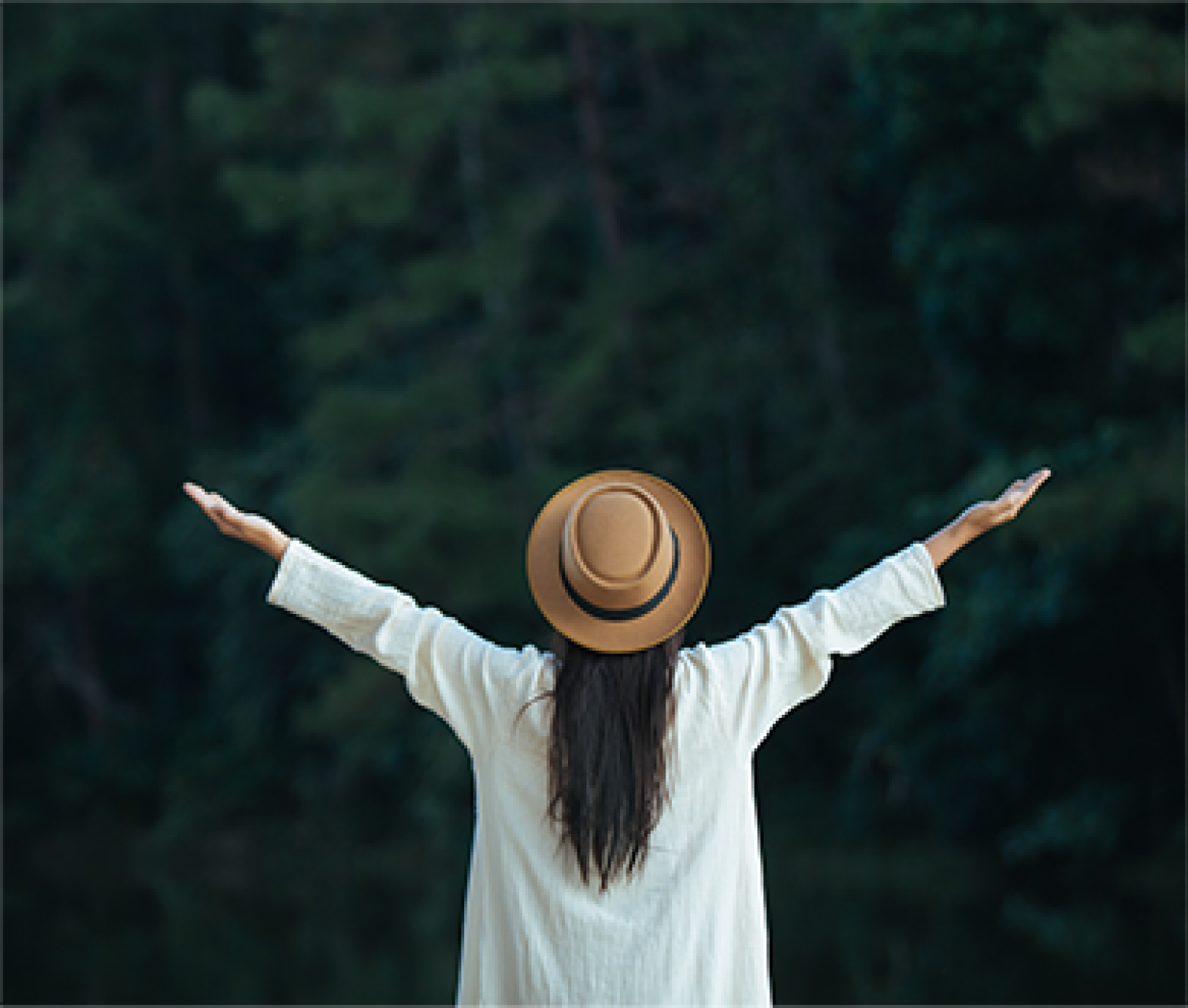 Alone Time Last but certainly not least, a major cause of stress to address is how many mothers often lose touch with the sense of individuality they had in the advent of motherhood. Though it's common and highly natural for mothers to immerse themselves in the care of their children, this doesn't mean it's sustainable. Give her some time to recharge by letting her have a bit of alone time. Treat her to a spa day, time for personal enrichment, or an afternoon out while you take care of the babies. Everyone (especially mothers of infants!) needs time to reflect, recharge and take care of themselves in order to take good care of others.
Get the Kids Involved!
Nothing melts a woman's heart more than realizing that her husband got the kids involved in a sweet surprise. Not only are these interactions incredibly cute in the eyes of a mother, but they're also a demonstration of love, consideration and a strong partnership. Prior to Mother's Day weekend, think about what surprises you would like to make for your wife. Stay on schedule by getting everything you need ahead of time, be it food, craft supplies or gifts. Not only will Mom be ultra-impressed, but the kids will also feel included, and you'll get some quality bonding time, too!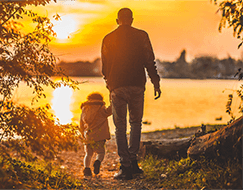 Remember the Romance
Celebrating Mother's Day with the kids is nice, but maybe Mom would like to have a romantic night out with her wonderful husband for a change. Because motherhood can be so consuming, some alone time to keep your connection strong is just as important as anything else. Once the daytime festivities are over, get a babysitter to help while the two of you have a nice date night. Let your wife dress up for the occasion and take her out to dinner at her favourite restaurant. Surprise her with a romantic gift, such as our Eternity Rose Purple Matching Pendant and Earring Set. Tell her you love her. Thank her for being such an amazing mom and wife. She'll love you for it!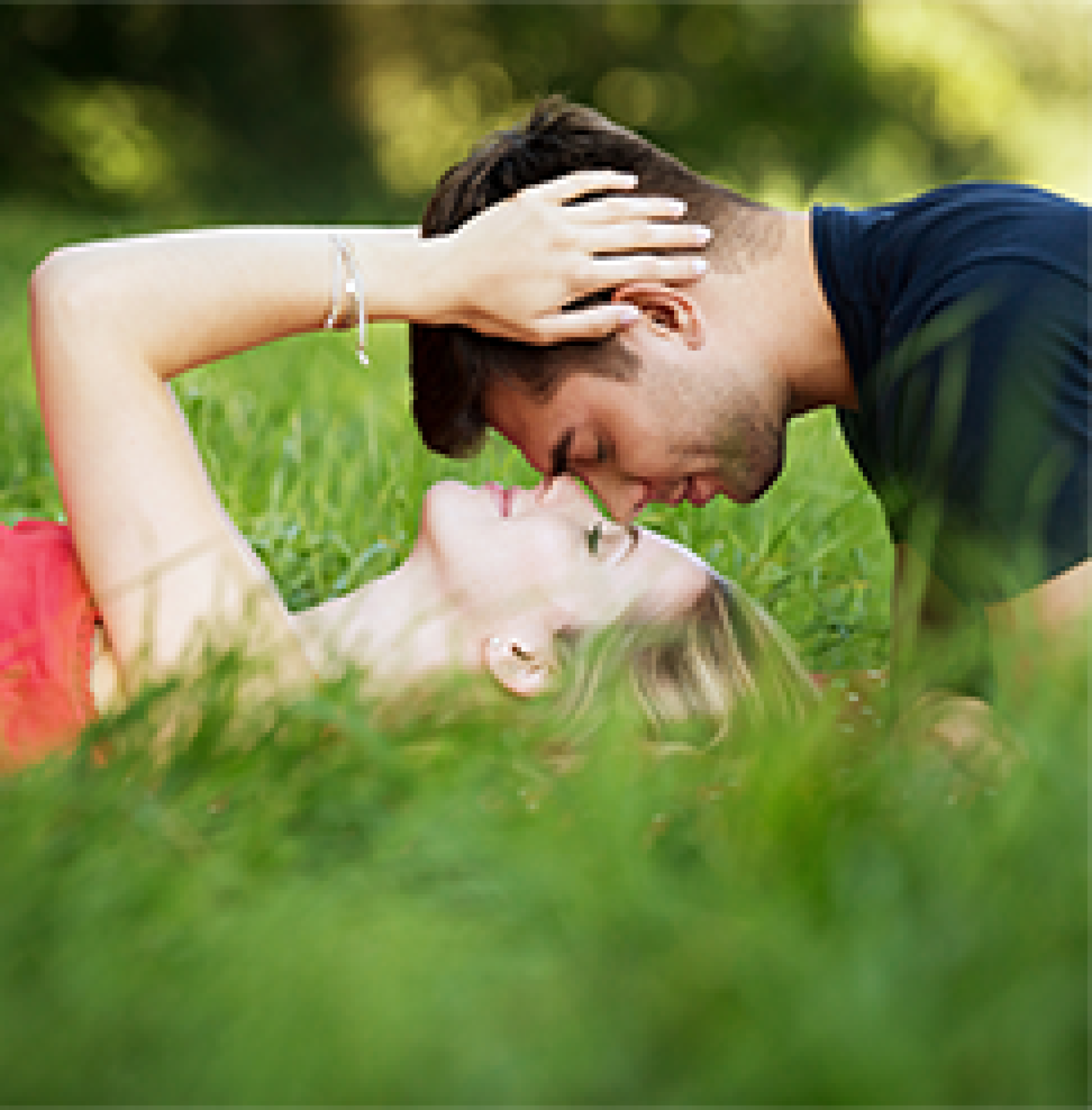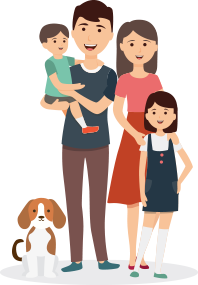 Fun Family Activities for Mother's Day in Canada!
A weekend getaway to see the Tulips Festival in Ottawa or a participating city near you.
Toronto's cherry blossoms will be in full bloom during Mother's Day weekend. Grab your picnic baskets and get ready to indulge in the magic of spring!
If you live on the East Coast, chances are the snow has now melted away from the sand dunes. Why not go for a family walk along the coast? Don't forget to bring the dogs: They'll be happy too!
In Montreal, visiting the thematic landscapes and greenhouses of the botanical gardens is a popular choice for a relaxing family outing.
Petting farms are another popular Mother's Day activity, especially out west. Children love it because they get to play with animals, and Mom enjoys being outside with her family.
As mentioned before, Mother's Day is the busiest day for brunch reservations in Canada, so check which places offer special menus, and make sure to book ahead of time!
Mother's Day Food Traditions in Canada
Breakfast in Bed
When Mother's Day comes around, an obvious (and somewhat cliché) idea that comes to mind is breakfast in bed. The thing about breakfast in bed is that a lot of people have a love/hate relationship with the experience. Ideally, the goal is to quietly prepare a decadent feast without waking Mom up. The catch, however, is that preparing a fancy feast first thing in the morning without her noticing can be quite a stressful task – especially if children are involved. Though there's nothing sweeter than kids taking pride in their funny culinary concoctions, it's not always the easiest thing for Dad to have control over. So, what's the formula to success? It's simple: Keep it simple! Besides, you can save the fancy waffles for brunch. An alternative to the pancakes and (deflated) whipped cream would be to get some doughnuts ahead of time and do a "coffee and doughnuts in bed" instead. Get the kids involved by letting them decorate a few pastries with frosting and sprinkles. Quick, clean, delicious, and easy for Dad – everyone wins!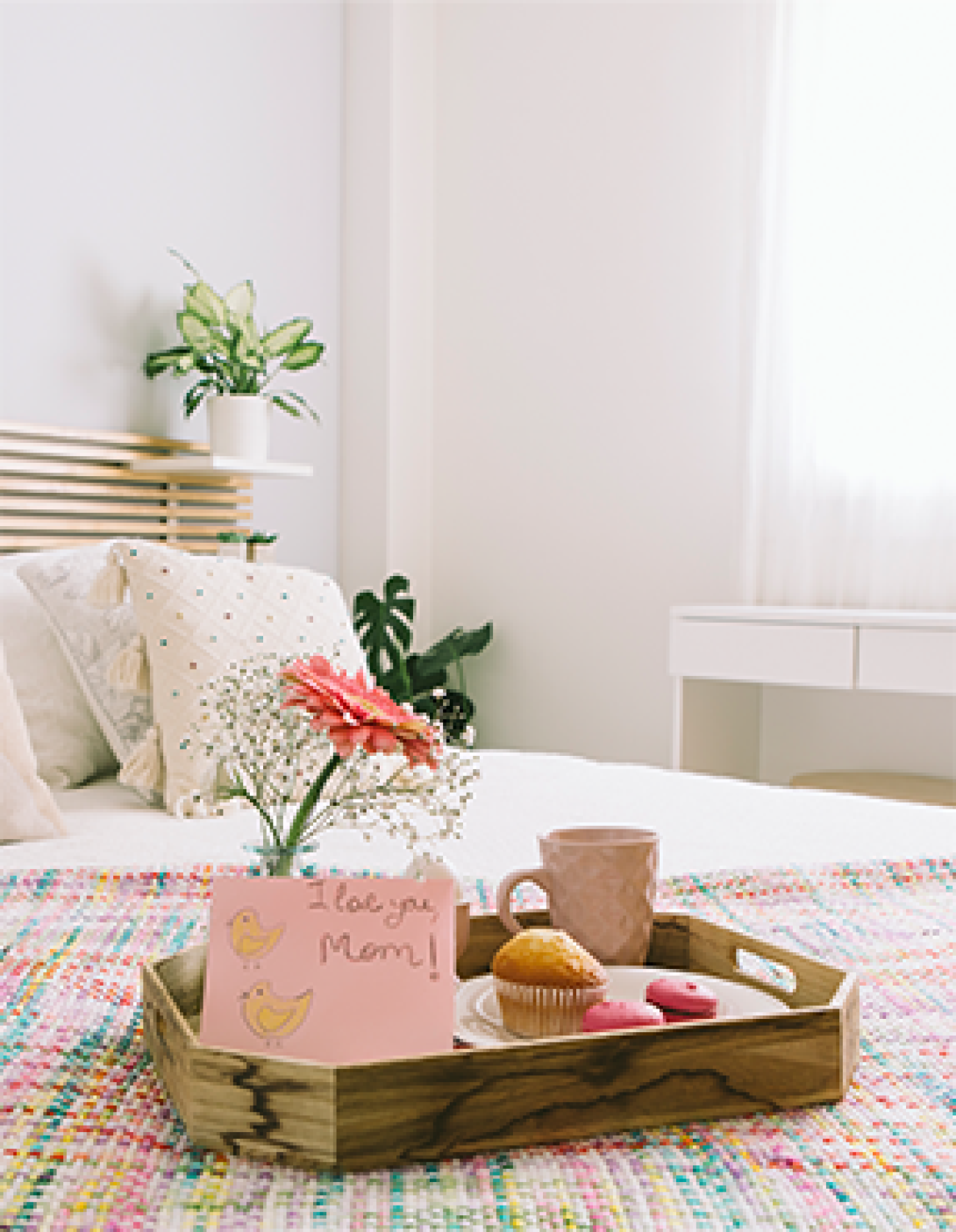 Mother's Day "Brunch"
"Brunch" is a combination of breakfast and lunch foods but with a fancy twist. A mixture of sweet and savoury dishes with sides of decadent sauces and syrups as well as coffee and cocktails is the norm. Given just when spring is in full bloom, Mother's Day brunch is the perfect opportunity to use fresh blossoms as your table decor for this special occasion. If you're hosting brunch at home this year, allow us to suggest this oh-so-Canadian waffle recipe to include in your menu!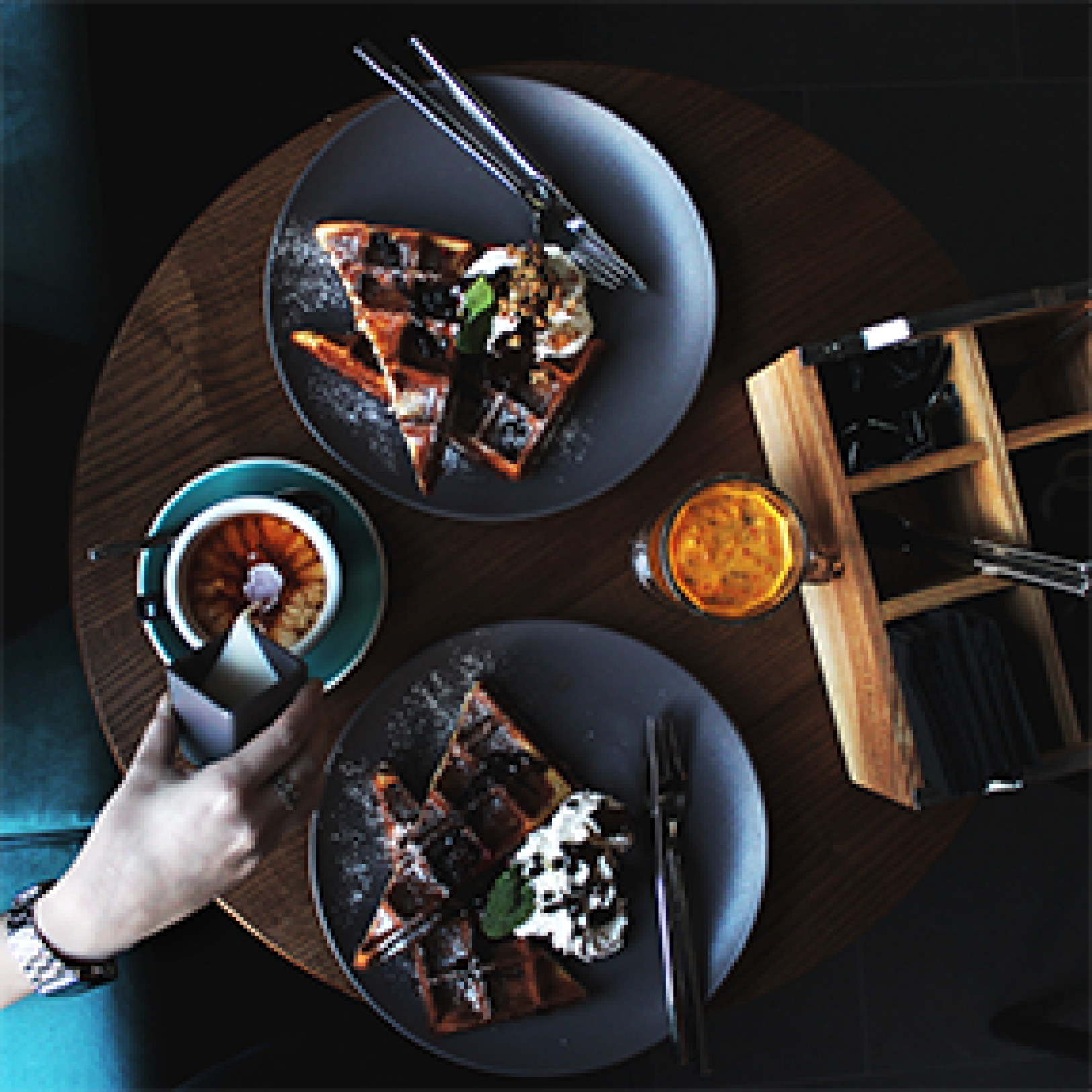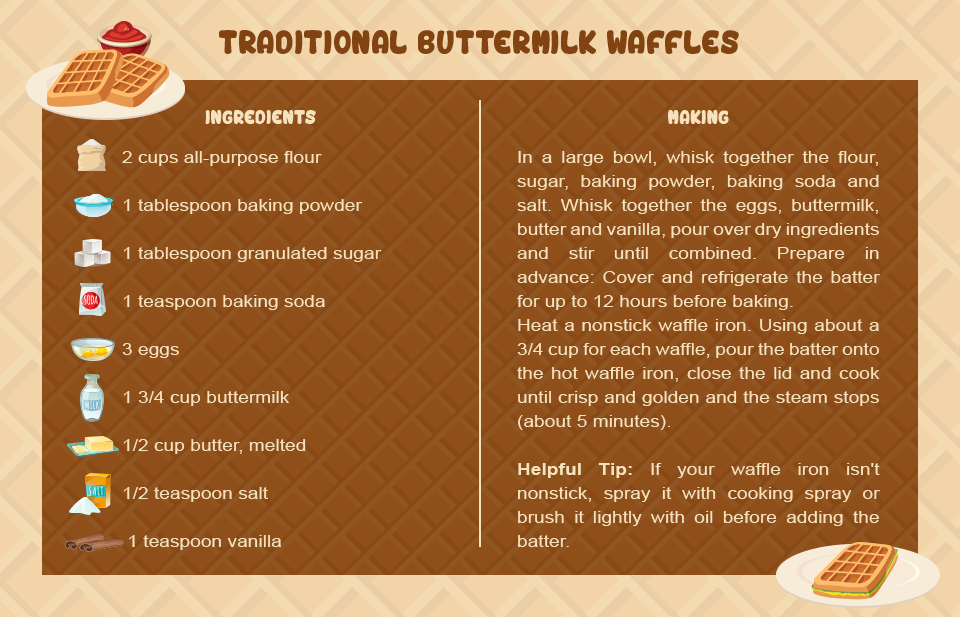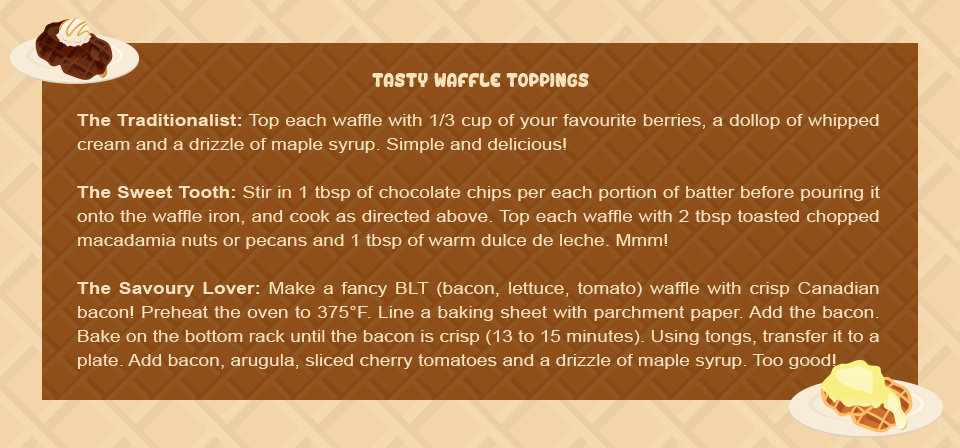 Honouring Your Mother
6 Ways to prioritize your mom on Mother's Day
1
Take the initiative
For a large part of your life, your mother has been the one making decisions in your best interest. This Mother's Day, why don't you take the lead by being the one to take responsibility for dinner reservations, surprises, or other plans? One less thing for her to worry about today!
2
Show your appreciation
Give her a day off. Free her from some of her stress. Busy or stressed moms will often not admit they need help. Whether your contribution is big or small, insist on helping. Show your appreciation by telling her how much she does for you and others. Ask her how you can help, and do it!
3
Be present
When spending time with your mother, make sure you give her your undivided attention. Turn your phone off or leave it somewhere else. Ask her questions and take pleasure in listening to her answers. Share some laughter by telling her funny stories. Nothing means more to her than spending quality time with her family on her day.
4
Ask her to share some knowledge
Remember that recipe she used to make that you love so much? Why not ask her to share it with you, or better, show you how to make it? Ask her to teach you something. Ask her what's the best advice she could give you about something you're curious about. You'll be happy you did, and she'll feel valued – as any mother should on Mother's Day!
5
Let your communication be a reflection of the love you share
This should be how you communicate all the time, but on Mother's Day especially, make sure everything you do and say is a true representation of the love and respect you have for your mom.
6
Share experiences together
Memories bring people closer to one another. Having a day out with your mom is an excellent way to reinforce your bond.
Rather than wrapping up an item, try to think of something you can go out and experience together. If you and your mom have very different ideas of fun, use Mother's Day as an opportunity to try something neither of you have done before. No matter how it turns out, you'll create memories. She'll get to see something new and spend some time with her favourite son(s)/daughter(s), too!
Ways to Keep the Memory of Your Mother Alive
Mother's Day season is here, and for many, this has been an emotional time since the loss of their mothers. If your mother is no longer around, Mother's Day is most likely one of the hardest weekends of the year. Below are some ideas on how to honour your mother in beautiful ways that will, hopefully, make you feel closer to her on this important day.
Cook a Special Meal
A mother's cooking is a universal representation of maternal love in one of its purest forms. If your mother used to make you a favourite dish when you were young, today is the best day to honour her memory by cooking this special meal. Invite your family or friends over and share your happiest memories during dinner.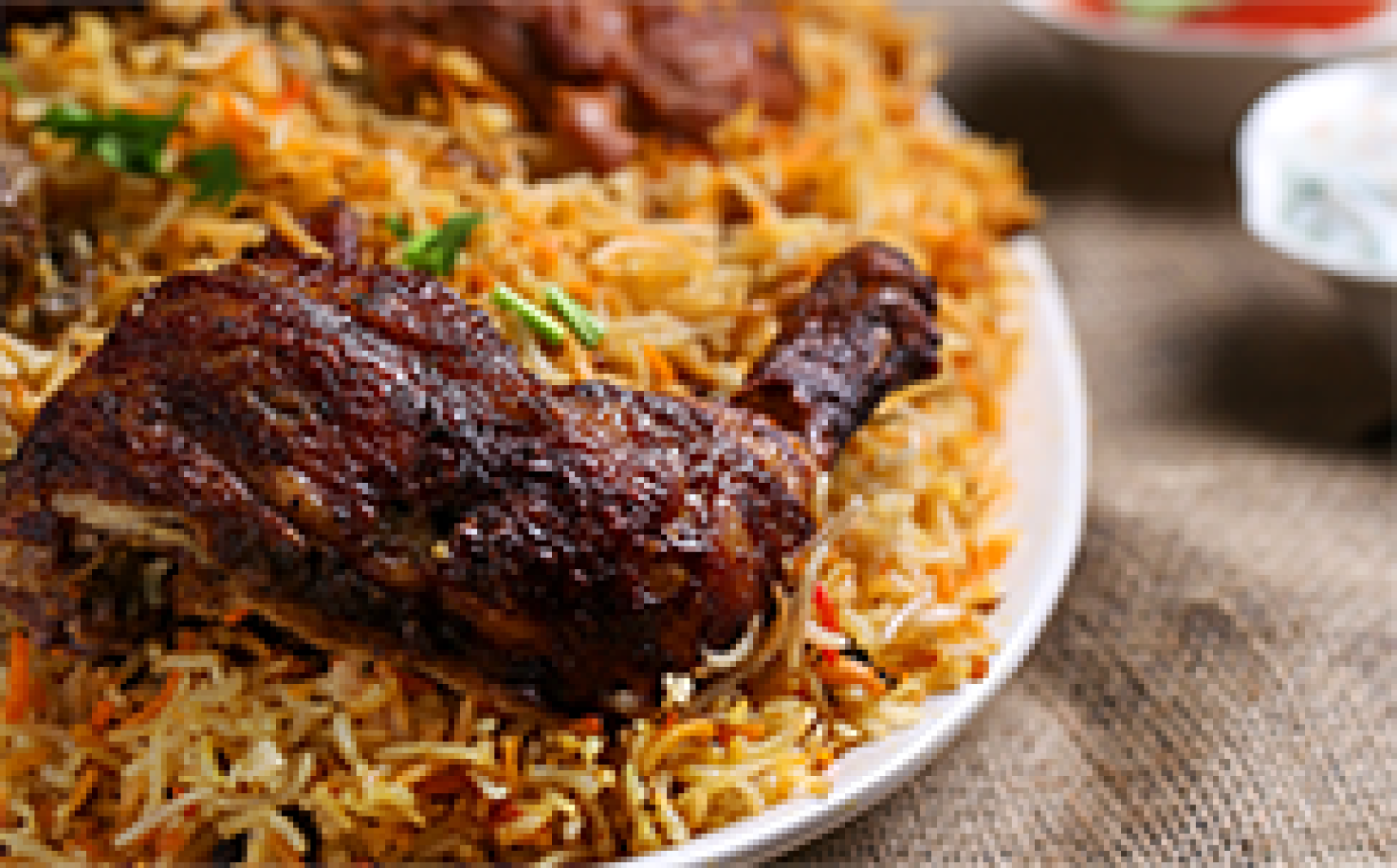 Carnations
Traditionally, white carnations are the flowers chosen to represent mothers who are no longer with us. As a tribute to your beloved mother, pin a white carnation onto your jumper during Mother's Day weekend. You can also get a bouquet of white carnations and leave it at her gravesite or where her remains were spread after paying your respects.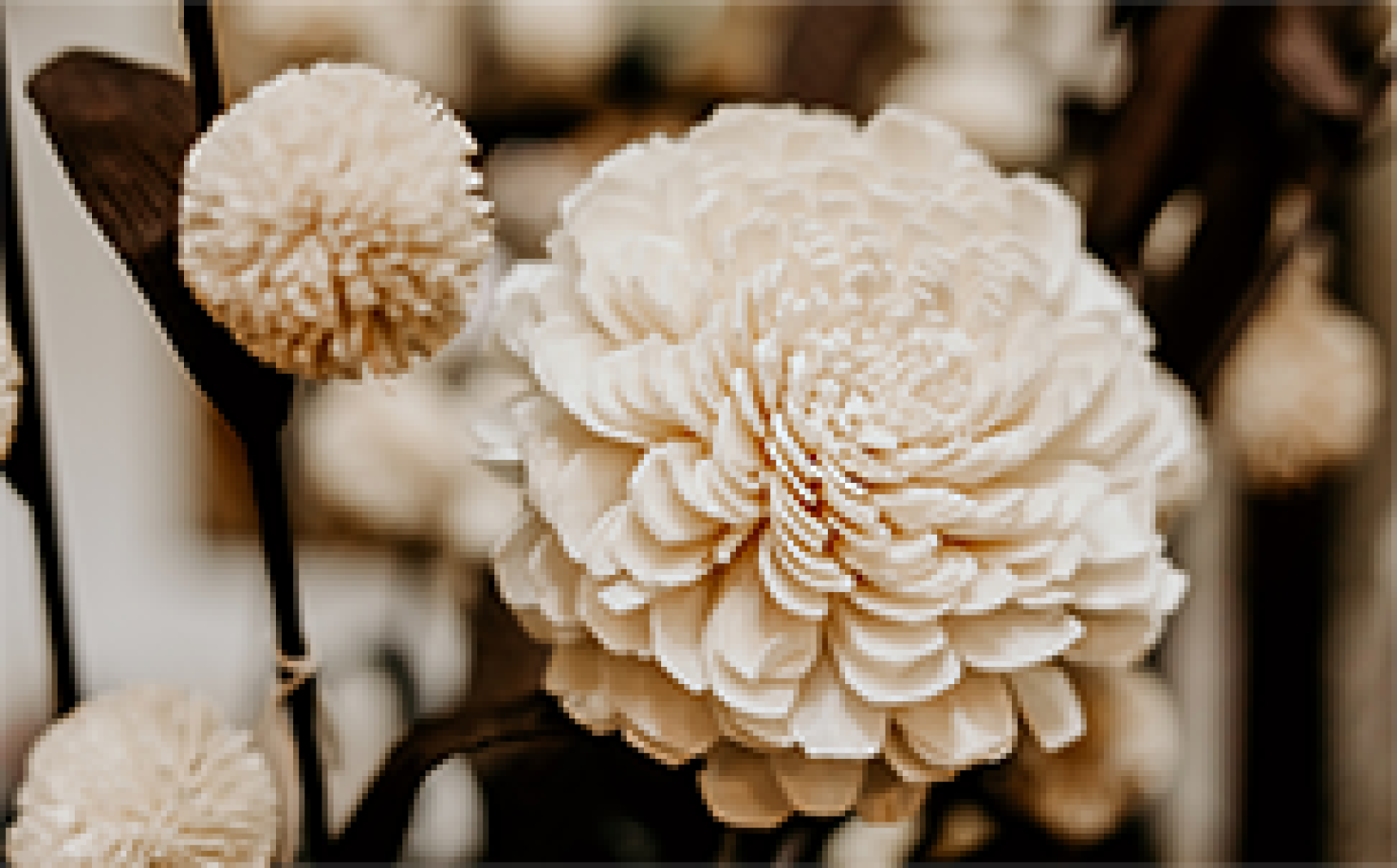 Visit a Place She Loved
Places have a unique way of bringing people closer by better understanding one another. How about going to a place your mother used to love? If you visit a site or location that brought joy into her life, it could do the very same for you. It might also make you feel especially close to her during your visit.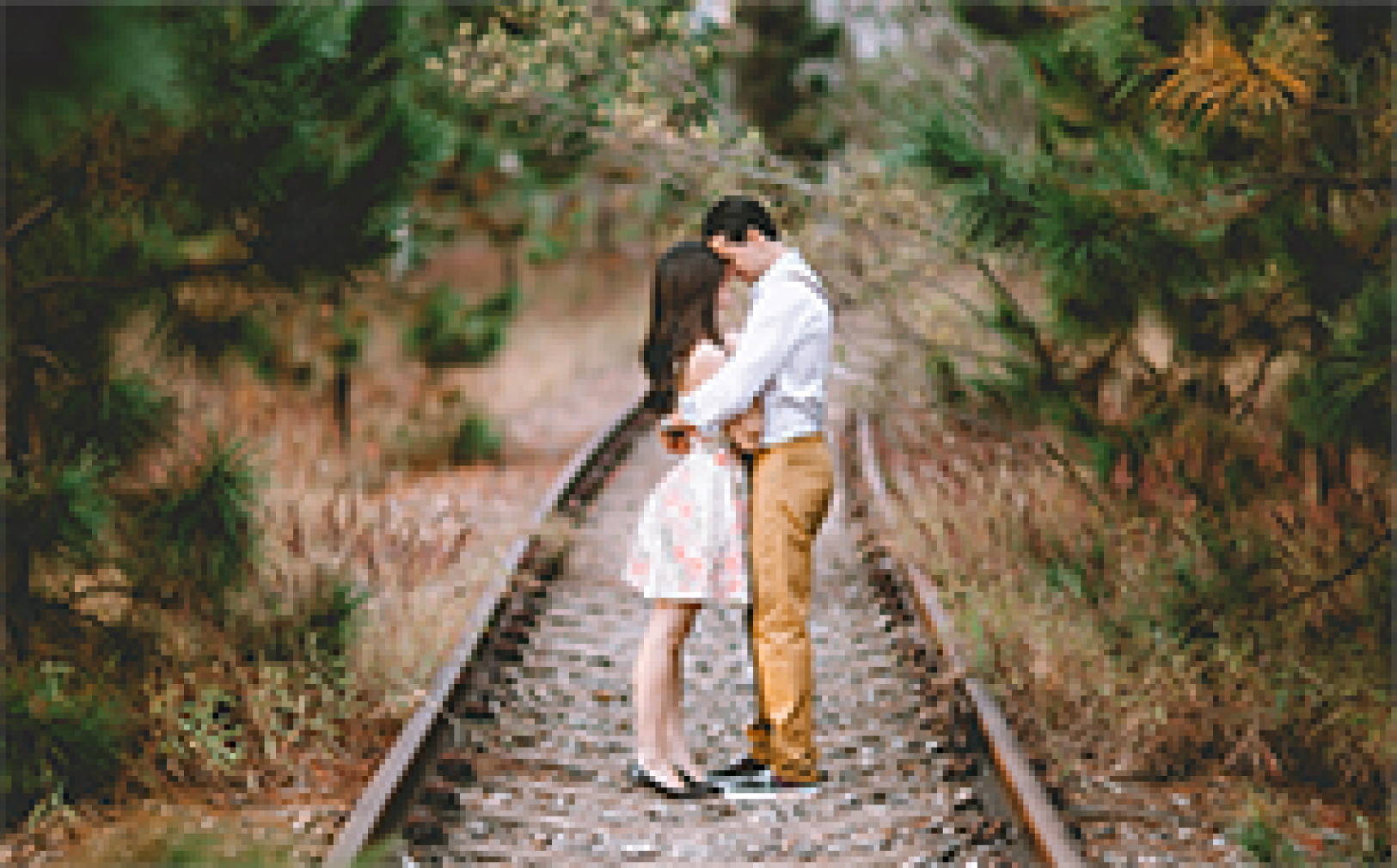 Make a Donation
In memory of your mother, make a donation to a cause she would feel passionate about. Whether it's to help find a cure for a disease or volunteering a few hours of your time to benefit the community, do something your mother would feel proud of.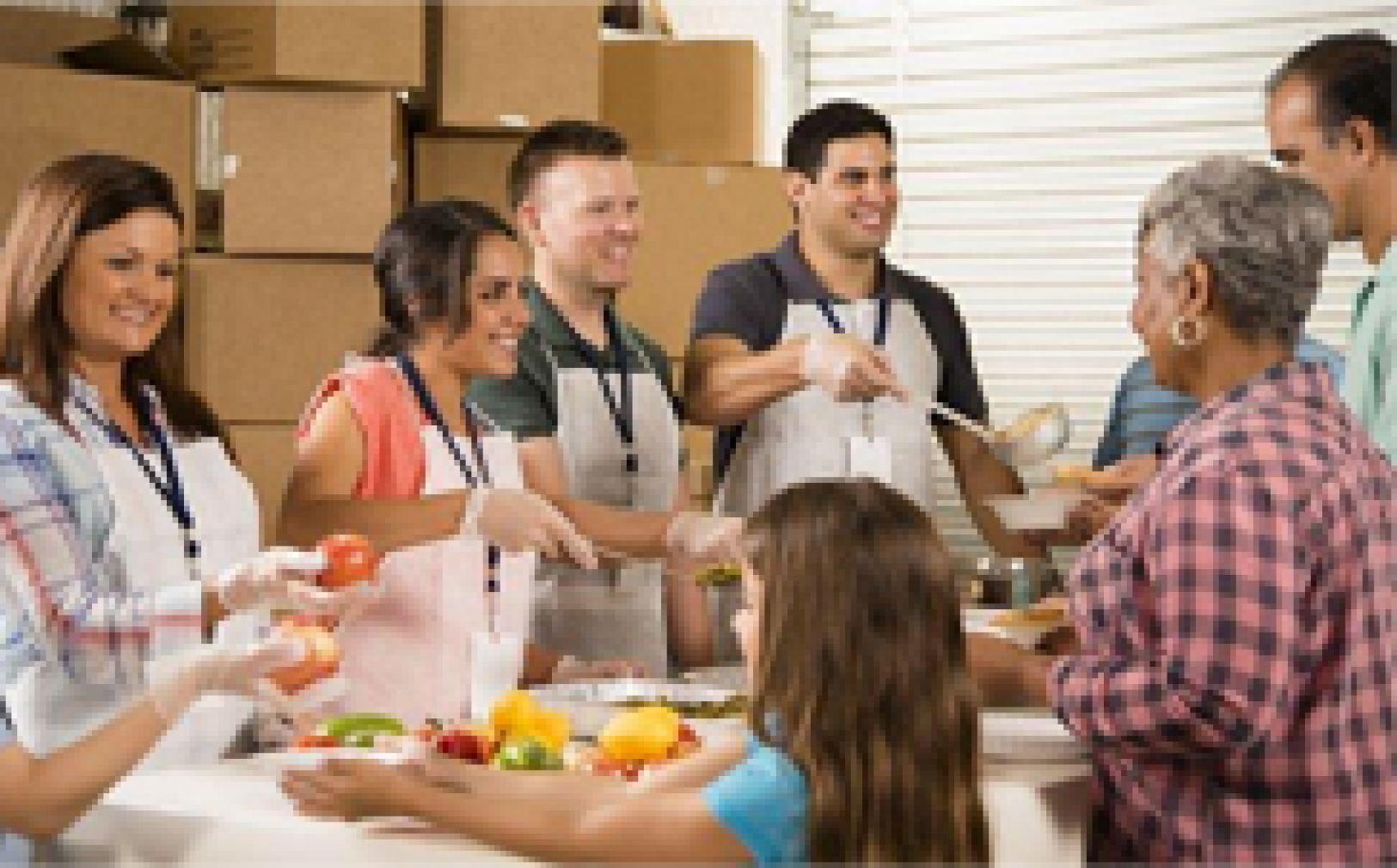 Sweet and Funny Mother's Day Quotes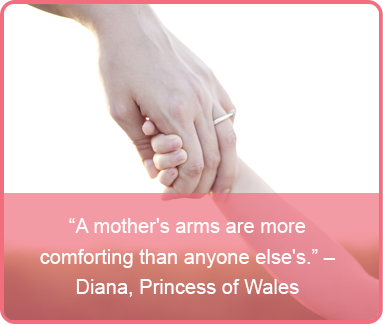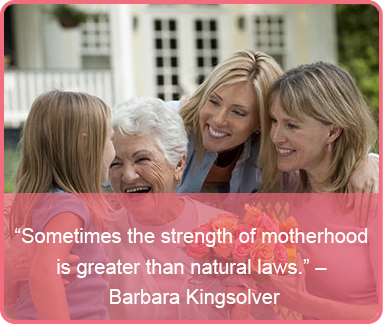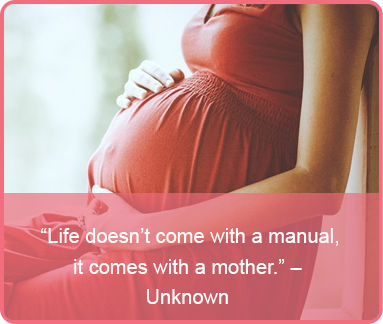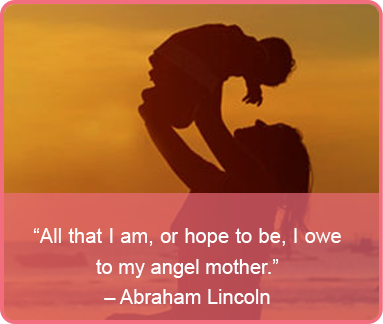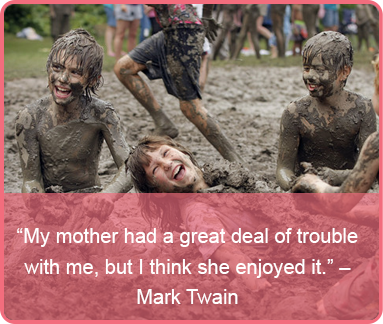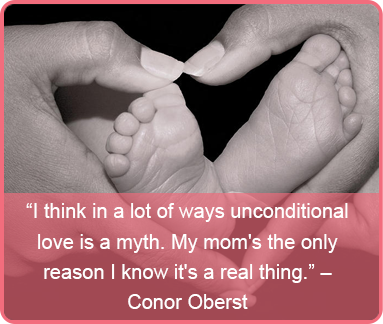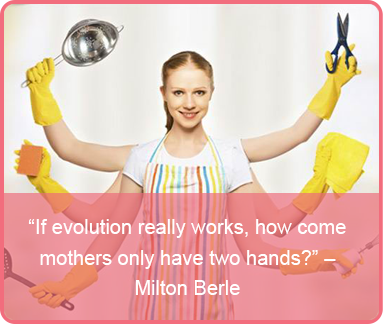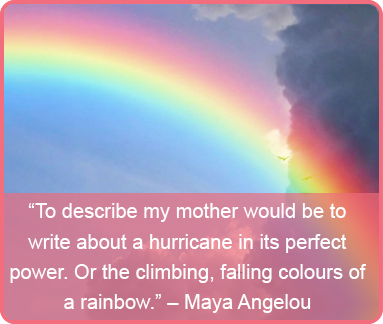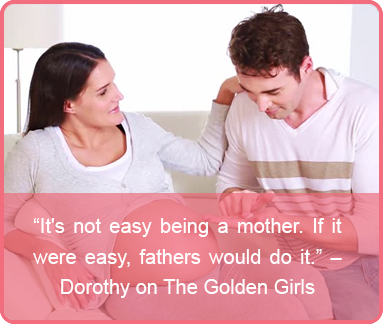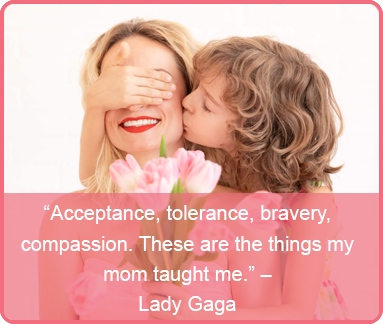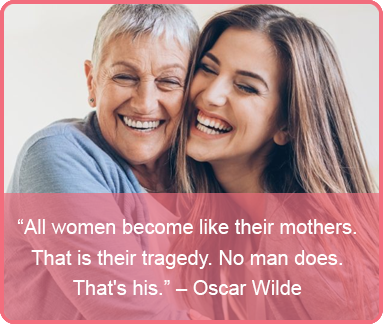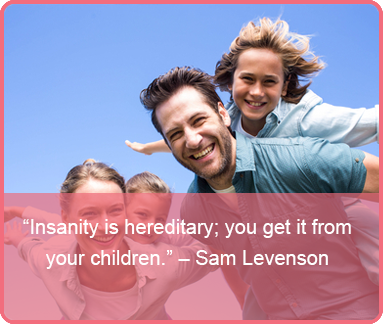 To all sons and daughters who know their mothers will always be there whenever life throws a curveball, make sure you show and tell her how much you love her on Mother's Day. To the spouse who is fortunate to have this extraordinary woman by his side, take care of her every day that life gives you. Although Mother's Day is a great opportunity to give back to our mothers, they deserve to be shown and told how precious they are to us every single day, because there's no other person in the world like Mom.