Her Perfect Birthday the Canadian Way
Traditionally, offering a small birthday present was a simple way to mark a milestone in a person's life. Today, not only are expectations higher but, in the vast country of Canada, our options often depend on which part of the country we come from, as well as our various climates. This makes choosing the perfect gift a daunting task for many men.
Already feeling overwhelmed, eh? Don't be!
Whether you're shopping for your wife, another female relative, female pals, or colleagues, this article has everything you need to know to hit the jackpot. Selecting the perfect birthday gift for any woman in your life has never been easier!
Determine Who the Gift Is Intended For
First things first: Whose birthday are you celebrating? How would you describe her? Here are the five important types of relationships you can have with women, as well as words commonly associated with each – a good start to help you get into the right frame of mind!

Wife /
Girlfriend
Adoration
Beautiful
Desire
Goddess
Heartfelt
Irreplaceable
Romance
Soulmate

Mother /
Grandmother
Amazing
Devotion
Gratitude
Heartfelt
Loving
Nurturing
Unconditional
Wisdom

Daughter /
Niece
Aspirant
Authentic
Beautiful
Charming
Imaginative
Playful
Precious
Sweet

Sister /
Close Friend
Adventurous
Admiration
Cool
Fabulous
Fun
Kindred Spirit
Shared Humour
Sidekick

Co-worker/
Acquaintance
Courtesy
Diplomacy
Networking
Pleasant
Politeness
Professionalism
Respect
Team-building
What Are Your Intentions?
It's important to think about the kind of message you want to convey, because some objects and gestures have certain connotations associated with them. What is considered appropriate very much depends on the connection you share with the person. Here are three kinds of intentions and some appropriate gift ideas for each.
Romantic -
Appropriate For:
Wife, Fiancée, Girlfriend
If you share a romantic connection with someone, any gift may be appropriate as long as you take her individuality and interests into consideration. The most important thing, however, is that it's personal and heartfelt.
A romantic gift should always come with a nice card. The gift should express your love, and the card should express your best wishes for her birthday and your hopes for the future. Remember, being specific is personal. Being general is not.
Something to keep in mind: A romantic gift, no matter its value or its associations to romance, means nothing if the man comes off as absent-minded. Avoiding emotional connections is generally quite hurtful to most women.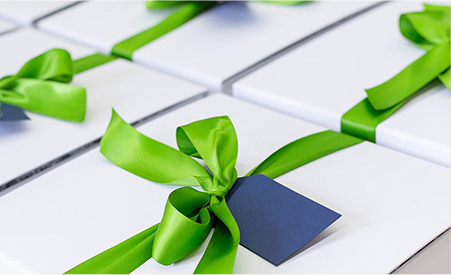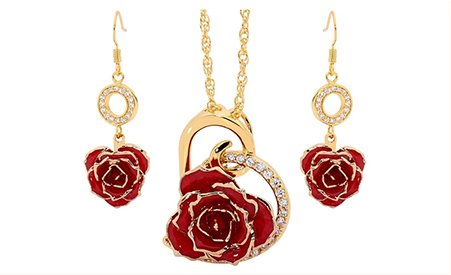 Friendly and Personal
Appropriate For:
Female Relatives, Close Friends
It's common for men to feel close to certain women without sharing any romantic feelings. Though different people have different relationships, a general rule to follow in this case is to reserve pampering products for your wife or girlfriend. Jewellery, on the other hand, is acceptable for family members but should be carefully considered when it comes to "just friends." A safer option? Take note of her hobbies, interests, inside jokes, or even just something useful you know she wants or needs. Personalize it by writing more than just your name in that pre-written card.
Gift Ideas: Casual jewellery, creative hobby supplies, tickets to a hockey or basketball game, sports gear, books, a gift card to her favourite store, a bottle of wine, a yearly subscription to her favourite magazine or music streaming platform, etc.
Polite and Less Personal -
Appropriate For:
Co-workers, Acquaintances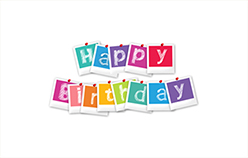 This is the "Stacey from finance is inviting everyone to her birthday dinner on Thursday" kind of situation. You haven't established a strong enough connection to offer anything of great meaning yet.
Gifts Ideas: A card with general happy birthday wishes, a bouquet of flowers and sweets, a gift basket, fun desk decor, a little house plant (succulents are all the rage right now), etc.
Gift Ideas for Every Type of Woman
Everybody is different, but personalization is key when considering birthday purchases. In fact, a woman will appreciate a gift much more if she feels as though the person giving it "knows" her. If you're not sure about her tastes, these descriptions of seven female archetypes will help you make a better choice.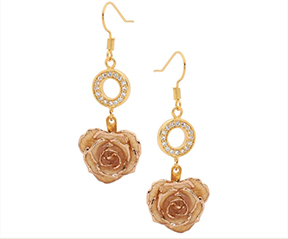 1. The Fashionista
The Fashionista is a woman ahead of the fashion game: Her unique style makes her a show-stopper everywhere she goes. The downside? It seems as though she already has one of everything – plus a spare. Relax, we've got you covered! Get her something she's never seen before, like these White Glazed Rose Earrings in 24K Gold. She'll be so impressed. Look who's fashion-forward now!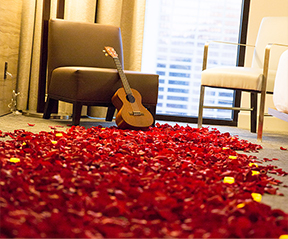 2. The Lover
Like Marilyn Monroe, the Lover is the ultimate seductress. She's fun, flirty, and full of life! Feeling connected and in love is important to her, so why not book a surprise getaway (near or far) where the two of you can experience new things, places, and memories together? The keywords for the Lover are intimacy, poems, love songs, keepsake items, jewellery, alone time, candlelit dinners, shared experiences, and romantic outings – that's the way to her heart.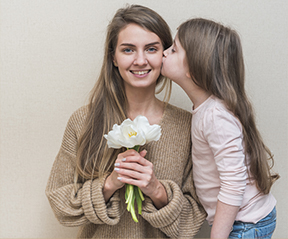 3. The Nurturer
The Nurturer is a woman who puts others' wellbeing before her own. She takes ultimate care of everyone, makes you feel "at home," and is tender and generous in all possible ways. Why not give back to her by making her birthday a day full of pampering? A day at the spa, a day of splurging in boutiques while the kids are babysat. Finish the day with a romantic dinner for just the two of you. A day full of spoiling her and relieving her of any chores is something any Nurturer would appreciate.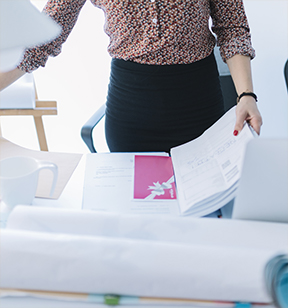 4. The Thinker
Meet the powerhouse archetype, the Thinker. The Thinker is typically a woman of the corporate world or an academic of sorts who loves planning, strategizing, and any type of advancement toward her goals. She loves being in the know and keeping her brain stimulated with new concepts, facts, statistics and methods to better herself. This type of woman appreciates a good book, tickets to a ground-breaking lecture, a self-paced e-course, or a few new fancy items for work life (like a pen for signing those important contracts!). Don't be fooled by what may sometimes come across as emotional unavailability. She has many feelings, so if your lady is a Thinker, don't forget to show her some TLC!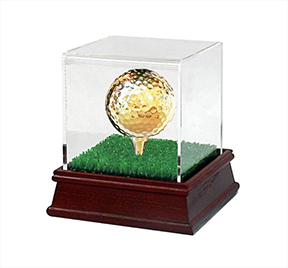 5. The Athlete
Strong, agile, and motivated, the Athlete is a champion in whatever she puts her mind to. Why not surprise her with some brand-new sports activity gear? Or tickets to see a game together? By the way, did you know that golf is the fastest-growing female sport in Canada? Sorry, hockey! Statistics show that 25 percent of golfers in Canada are female. If your Athlete is one of them, consider surprising her with something ultra-different, thoughtful, and sure to make her smile, like this Playable Golf Ball and Tee Set in 24k Gold. How cool is that? Game on!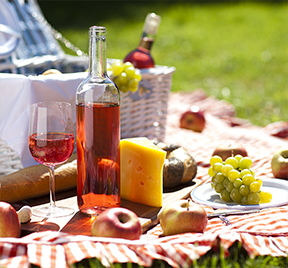 6. The Artist
Overflowing with creativity and inspired by what surrounds her, Artist sees beauty in the strangest things (which means she'll recognize the effort you put into that hand-drawn card!). Though she might appreciate the beauty of objects, this is not typically her main concern. Experiencing life with all of her senses is what inspires her. Why not go museum-hopping? An evening picnic in the city, perhaps? Things that will help her create something are always appreciated. Oh, and share your deepest feelings. Artists love feelings.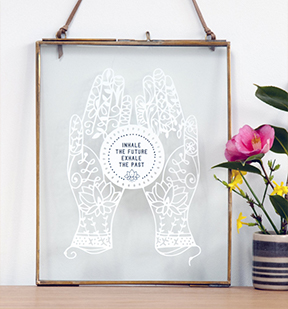 7. The Mystic
Soulful, free-spirited, and introspective, the Mystic is the type of woman who exudes the qualities of a goddess. She is confident, aware, and feeds her own happiness by helping and empowering others. Mystics are typically spiritual and appreciate activities that make them feel connected to things, places, and people on a deeper level. How about taking her for a magical walk through one of Canada's amazing national parks? Or maybe attending a yoga class together with a few new accessories? Enjoying a small music venue over drinks, perhaps? Smaller gifts such as a sampler box of artisanal teas or a little plant are also things the Mystic would find highly touching.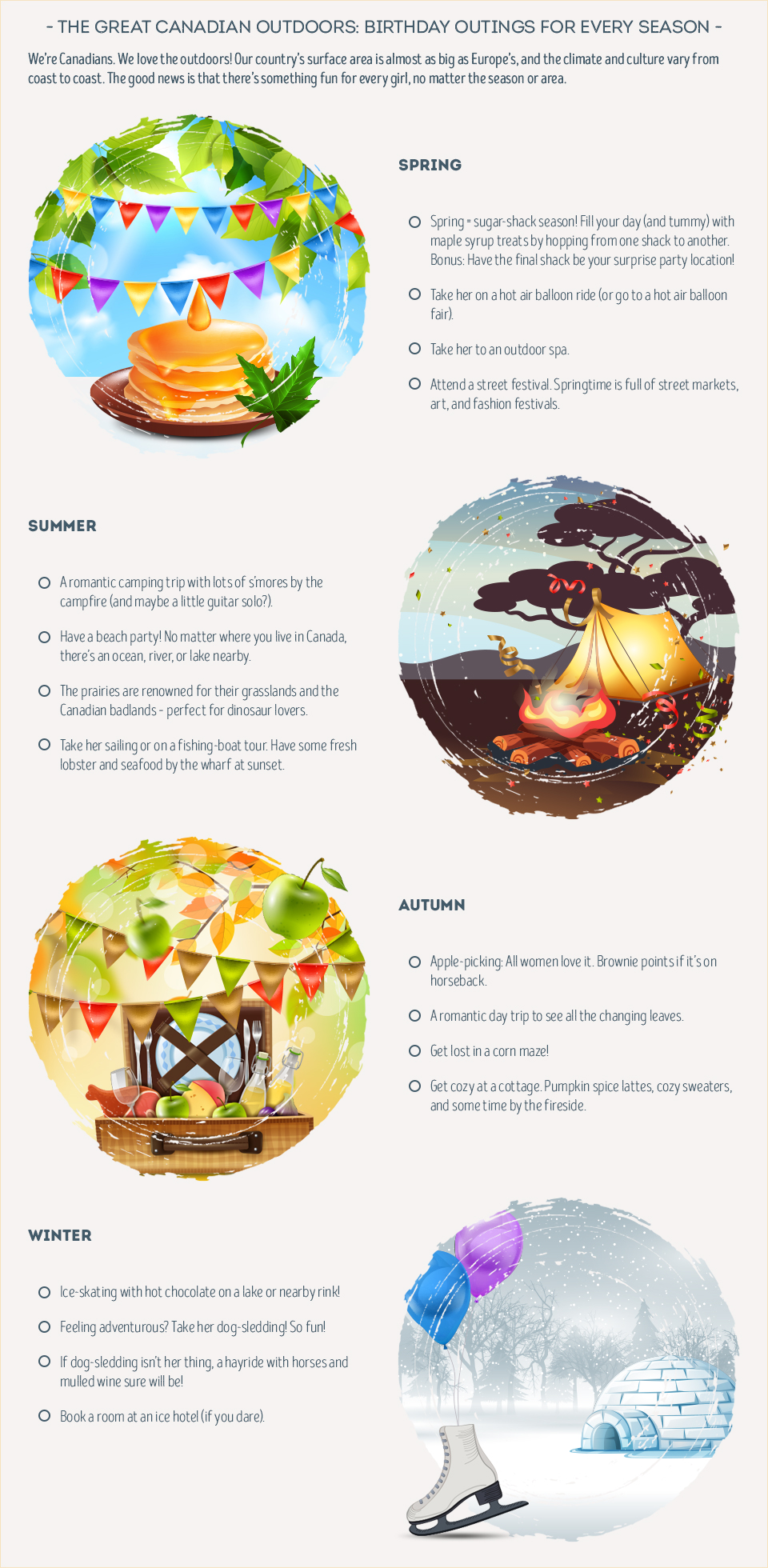 Forever Gifts for Very Special Women
When it comes to that special woman in your life, you should get her something that she will keep forever. We call these items "keepsakes." Keepsakes are tokens of love or friendship that connect us across generations, provide comfort, and are a physical representation of the bond we share. They make a woman relive special moments of the past, cherish the present, and feel hopeful about the future.
Tips on Offering The Perfect Gift
Add that personal touch
Whatever it is you decide to give, add a personal touch to it. Whether it's making a handmade card or attempting to cook a meal, adding personal touches, no matter your skill level, is a way of saying, "You're worth my time, and I like to make you happy."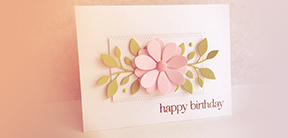 Pay attention to any upcoming events
Will she be going on a vacation soon? Is she working on a personal project or planning to attend a music festival? Try to think of items that could be useful or fun to have for that upcoming event in her life.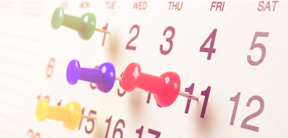 Presentation
Gift wrapping and presentation are just as important as the gift itself. A paper gift bag with matching wrapping tissue is a classic choice. You could also try being creative by following a theme: For instance, if the present is travel-related, try wrapping it with a paper map and a nice bow. Gardening tools would look cute in a brightly coloured pail instead of a bag – just have fun!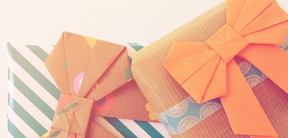 Details Matter
Small details make the difference between a "good" and a "great" present. Quality speaks for itself. If you decide to make a birthday card, for instance, use specialty paper from an art store instead of paper for the office printer. Pay attention to things she likes or already owns, and let those interests be your guide to aesthetics. Women recognize and appreciate effort, big or small.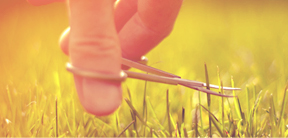 Give Her an Experience
Birthday presents don't just have to be material things. They can also be experiences. Think of a treasure hunt. Or, perhaps, a road trip to go get her gift as a part of the present.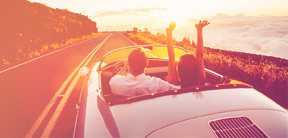 Be Creative
Give her that unique experience! Dare to be different! Try something new! Make something! Wear your heart on your sleeve! Creativity is a very personal thing. It means you have put thought into your choices, which results in a more meaningful gift.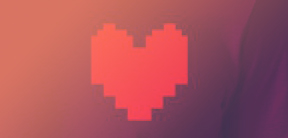 Surprise Her
Surprises are essential for bringing vitality into our lives. According to
studies
, the brain's pleasure centres become more active when we experience unforeseen pleasant things as opposed to expected pleasant events. Whether you add a few little extras to a gift she already expects or prepare a full-blown surprise on your own, do something unexpected. She'll love you for it.
Birthdays for Every Budget
In a Pinch: Thoughtful ideas for when you must be ultra-careful about your spending
Take her snow-shoeing or sledding! Take a hike in one of our great Canadian national parks, go to the beach, or visit the nearest botanical gardens.
Handmake a birthday card, letter, artwork, or object. Tell her how much you love her and all the things you wish you could do for her and indeed shall one day.
Organize a surprise gathering with all of her favourite people! Plan it perhaps at an outdoors event (many are free in the summertime), at a bar, or at home.
Ask her friends and family members to secretly send you individual videos of them wishing her a happy birthday. These can be recorded using the built-in cameras of their mobile phones. Create a video montage. You could also include photos of your favourite memories together.
Get many friends to pitch in toward a fancy gift that would otherwise be too expensive to afford alone.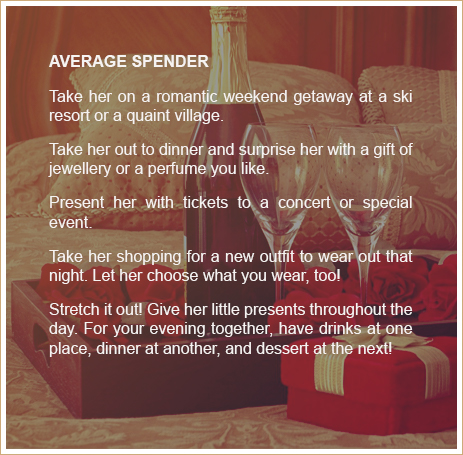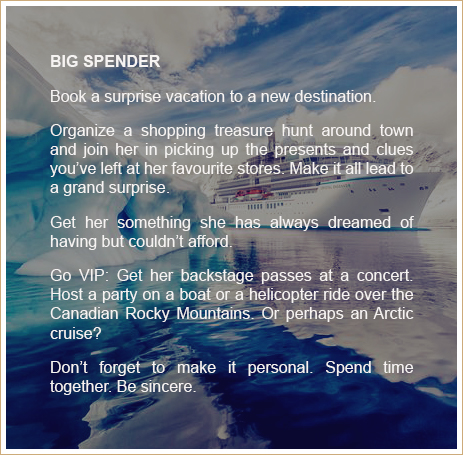 Reminder:
The thought and effort you put into expressing your love, friendship, or gratitude toward a person are what matter most. Our best memories are special moments with people. Share laughter: It's priceless.
Take It to The Next Level: The Unforgettable Surprise Party
Ready to take it to the next level? What better way than by organizing a memorable surprise party for that special woman in your life? From choosing a date to inviting the guests and selecting a venue and theme, here's how to become the surprise party king in just seven easy steps.

1. Plan Ahead
First and foremost, it's important to plan the date significantly in advance to give yourself (and others) time to make any adjustments in schedules, bookings, or purchases. Depending on the size of the party, give yourself between two weeks to a month to prepare.

2. Choose a Location
For surprise parties, anything is possible when it comes to the location. Depending on your budget, the nature of the party, and what's needed, there are many options available. Is it a child-friendly event? Will you be partying like rock stars? Should it be an intimate gathering with a few close friends and good food?
Examples of venues and locations: your home, a friend's house, a park, a community centre, a hotel venue, a bar, a restaurant, a rental cottage or penthouse suite, a classroom, a concert hall, etc.

3. Guests
Who are the people that matter the most to her? It's her party, after all! If she likes small gatherings, focus on getting in touch with her favourite few. If she's a social butterfly, perhaps a larger party with friends, family, and acquaintances is a better option. No matter your method of invitation, make sure you communicate directly with each guest to avoid any issues.

4. Choose A Theme
It's always fun to choose a theme for a surprise party. Again, ask yourself what her interests are. The theme should be something related to her. Once you choose one, it will be easier to choose the decor and snacks. The theme doesn't need to be elaborate, however: It can be as simple as using a few props or colour-coordinating the banners and balloons.
Theme Ideas: 1920s, Superheroes, Cozy Bohemian Movie Night, Garden Party, Pink and Gold, Circus, By the Sea, Masquerade, etc.

5. Organize the Evening
Family and friends generally love to be involved, so don't hesitate to ask them for help with certain tasks and responsibilities. For this, you can make a list of things to do before and during the event. For example:
1) a person in charge of taking care of the birthday girl before the surprise
2) a person in charge of making sure the guests have food and drinks
3) a person who takes care of the music

Important
Remember, a surprise party means she will be the centre of everyone's attention, and if she isn't properly dressed for a social evening, she may not feel comfortable. To avoid this, before the event, be clever and give her a reason to dress up – but don't reveal the surprise!

6. Food and Beverages
Food and drinks typically set the tone of a party. Be mindful of your guests and accommodate anyone who has allergies or intolerances. A party can be as formal or informal as you like: anything from dinner table meals or fun countertop tapas! Tip: Appetizers are more economical and easier to organize, not to mention they allow for more mingling among friends. You can provide the beverages yourself or do a "BYOB."
Of course, don't forget the kiddos. Children can be finicky, so have some snacks available for them. Be creative: It's a special day!
And what would a birthday be without a birthday cake, the singing of "Happy Birthday," and blowing out the candles!?

7. The Big Surprise
Make sure everyone arrives at least 30 minutes before the surprise and that someone is there to entertain during the wait.
That's it: It's the big day after months of stress and preparation, and the secret has been kept! The room is beautifully decorated, the drinks are out, the cake is ready to be devoured, and the guests are impatiently waiting for their dear guest of honour!
Birthday Gift-giving and Celebration Etiquette
Anticipating a potentially awkward situation? No worries. Here are some tips for some of the most common questions people have when it comes to choosing, sending, and giving birthday presents.
1. What should I do when an invitation says "no gifts please"?
There are various reasons why someone might ask for "no gifts."
Reasons might include...
not having enough storage space at home
feeling as though she already has everything she wants
not wanting to impose purchases on guests who might not have the means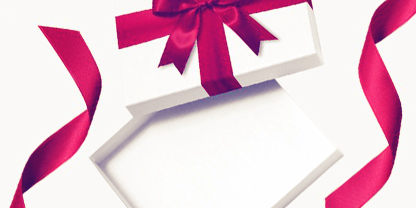 If you really feel as though it's important for you to make a thoughtful gesture despite her request, here are a few thoughtful things you can do instead:
Give her a birthday card with a personal message.
If you happen to arrive with a gift, give it to her privately.
Make a contribution by bringing dessert or a bottle of wine, or offer to pay for drinks or dinner.
2. Call, DM, or wall post?
In good Canadian tradition, it's always important to acknowledge someone's birthday, no matter their age.
If you have a close relationship with someone, a phone call to wish her a happy birthday is the most appropriate and personal way to address her special day. Try to do it as early in the day as possible, so she knows she's on your mind.
A direct message is appropriate for a friend or family member who you wish to share your loving or friendly thoughts and wishes with in a more personal way.
Wall posts are appropriate for the distant acquaintances you've acquired on your friends list throughout the years. They also apply as a mini "bonus" for friends if you've already wished them a happy birthday that day.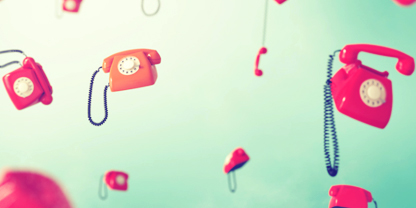 3. What should I write in a birthday card or message?
The best birthday messages are the ones that are genuine. Wish her good health, love, joy, luck, happiness, success, etc. If she's special to you, tell her why.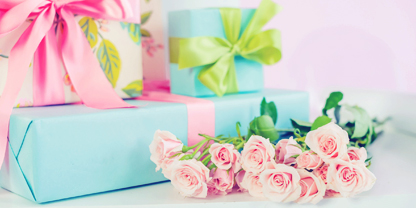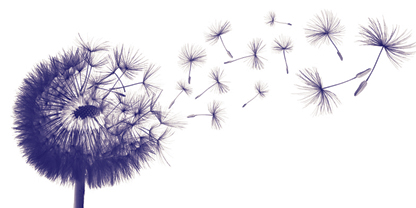 4. If I can't attend the celebration, when is it more appropriate to give a birthday gift – before or after the actual day?
Canadians have no superstitions associated with wishing someone a happy birthday too early. That means as long as the gift is wrapped, you can give it to your friend before her birthday and tell her to wait to open it, which will show her you have thought ahead.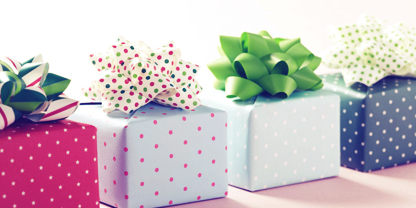 5. Is it lazy to ask her what she wants and just stick to that?
The short answer is yes, especially if you're shopping for your significant other. If you're shopping for someone you know well, ask for ideas instead of for one specific option. That way, the element of surprise remains. When it comes to people you don't know too well, it's acceptable to inquire about a wish list.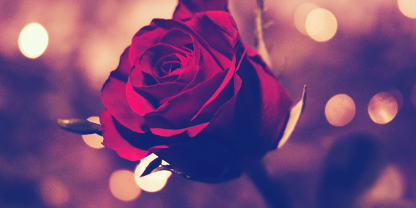 6. What if she has a registry or wish list but I feel like surprising her instead?
Sometimes, people have registries or wish lists because they would appreciate some help getting certain things they really need. If you judge that a person insists on a wish list because she might be in need, it's always better to respect her wishes by getting something from her list. If you feel strongly about what you originally had in mind, you can always get that too.
7. Expressing romantic interest through a gift
When it comes to new love interests, men typically have two ways of approaching the situation: "too much too soon" or "too little too late." Don't worry! Here are some "do"s and "don't"s for selecting the perfect gift that will make her notice and appreciate you.
Don't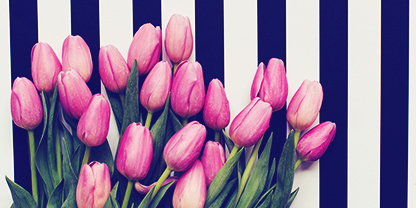 Don't get anything too expensive, especially if you have never expressed your feelings before. You'll come off as that guy who moves too fast.
Don't get something too general with no personal touch. You'll pass unnoticed.
Don't overdo your birthday card message.
Do's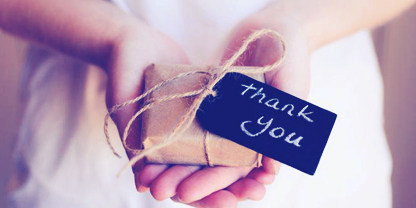 Get her something that reminds you of her in a good way, and explain why.
If you're out of town or abroad, try remembering to get her a present while away. Tell her the story behind it. This is a good way of telling her she was on your mind.
Tell her you feel lucky to be able to celebrate her birthday with her this year. That's a good start.
10. When you unfortunately can't attend
Sometimes, life creates distance between friends and family, especially in Canada. Many of us live on opposite ends of the country! But that doesn't mean it should affect your relationship. If you can't attend a birthday celebration or are far away, here are a few things you can do to bring yourself closer:
Send a card or present in the mail.
Order a gift online and enter her address as the delivery location.
Get flowers delivered by calling a local flower shop.
Have a video-conference call through a free calling app or platform.
Make up for being away by celebrating together upon your return.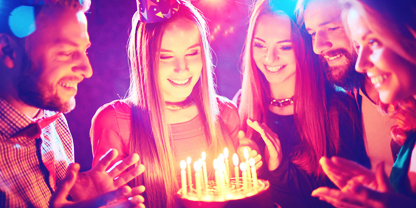 In Canadian Tradition: Special Birthday Celebrations and Superstitions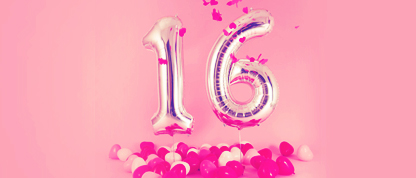 Sweet Sixteen
In Canada, "Sweet Sixteen" is an event to celebrate being a teenager. The celebration is typically bigger and more elaborate than normal birthday parties.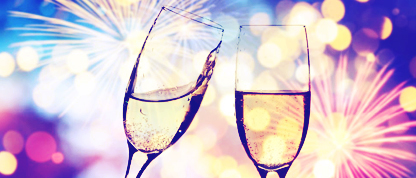 Champagne and Lucky Birthdays
A person's "champagne" or "lucky birthday" is when they turn the age of their birthday (e.g., turning 26 on the 26th). "Champagne" is used for people of legal drinking age, whereas "lucky" is used for children and teenagers.

Did You Know?
French Canadians often bake a coin or small figurine into birthday cakes. Whoever finds the token will have good fortune that year.
In the Maritimes, some children get their noses greased with butter (or frosting). Irish ancestors thought this would make their nose too slippery for any bad luck to stick around.
Go Get It!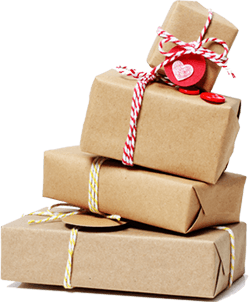 Well, gentlemen, you're now equipped with the knowledge of a pro! You know now that birthday gifts are not ordinary presents: They're the recognition of a person being born, the acknowledgement of who they are as an individual and of how you see them in your mind and heart. Just as life is precious, so too must be the gift that celebrates it, and just as life cannot be monetarily valued, so too is it not the mere cost of the gift you offer that matters the most. In reality, a gift materializes in two stages. It appears first in her eyes as a mystery, beautifully wrapped in a box before her. In stage two, the wrapping flies away, the box is opened, and the item is revealed. But it's not the price tag that makes it shine – in true Canadian fashion, you know the brightest light from within the box streams from the considerate attention you have given to her individuality. Be sensitive, thoughtful, and creative – and just like that, you'll be all set for success. Good luck!