The Complete Guide to Graduation Gifts
You never thought it would happen so fast, but it has—your baby is all grown up and ready to graduate from high school, university, or college. Unbelievable how time flies!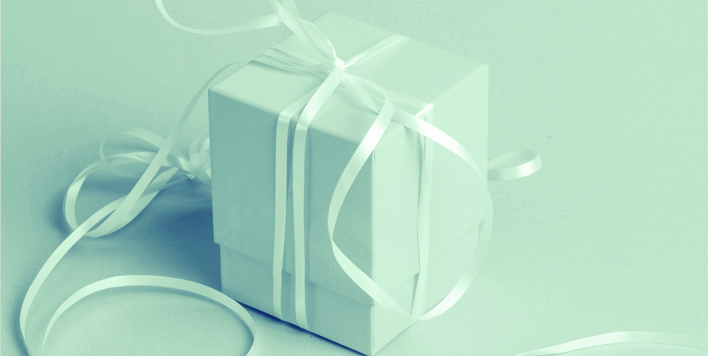 With this event approaching, it's important to remember that graduation is a major milestone in a young adult's life. It represents hard work, achievements, ambition, and hope for the future. This calls for a celebration!
Between wants and needs, there is a wide variety of gift ideas to reward your graduate (or to put on your wish list if you are graduating!). We've created this detailed gift guide to help you choose the perfect graduation gift to show your love, support, pride, and belief in his or her future endeavors.
Top Graduation Gift Ideas
Find the perfect graduation gift! High school, college, girl, or boy, these are good for everyone!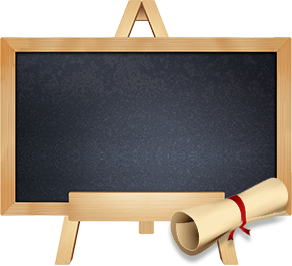 Traditional Graduation Gifts
Let's start with tradition. Though this category typically falls on the higher end of the budget spectrum, it is not uncommon for Canadians to spend on or receive these types of gifts for graduation. Any of these would make any graduate ecstatic!
A Watch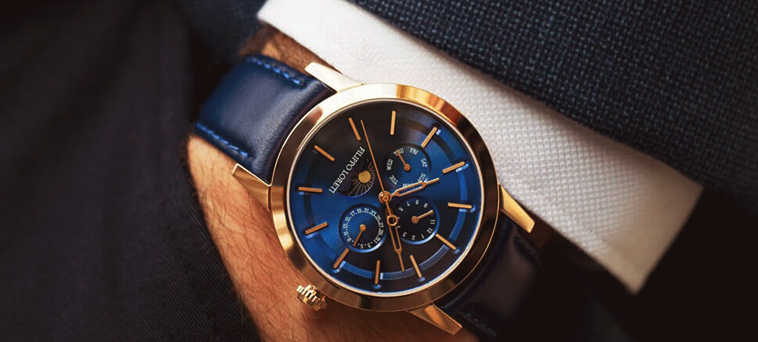 Although a watch is just an instrument to measure time, for men (and women), it represents style and prestige. In social settings, it represents status and a strong sense of time. This makes a watch a popular traditional graduation gift. Classic, complex, or geeky, with a shiny or discreet dial, there are so many models and brands to choose from that will suit any budget or personality.
Unique Jewelry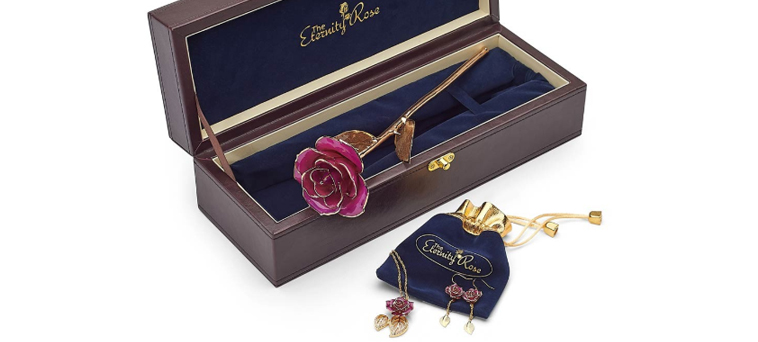 After years of hard work, this is the perfect occasion to splurge on some sparkle! A beautiful pendant or delicate earrings make beautiful presents. Gold is in right now. If you want something really unique, you can get a pendant and earring set like this one, which comes with a matching natural rose with 24k gold trimmings.
Money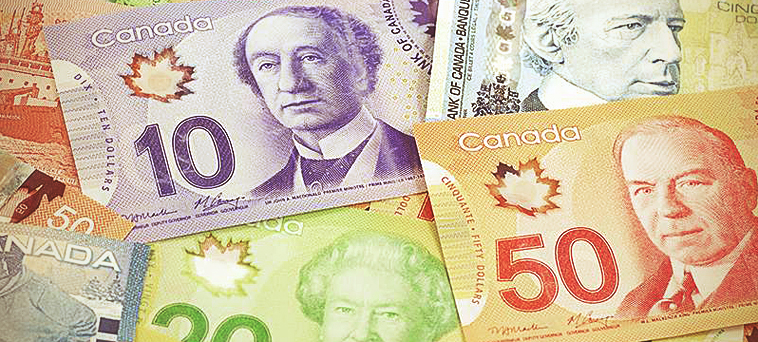 Although this gift lacks personalization, the famous little card loaded with colorful bills is one that is sure to please any young person starting out in life.
A Laptop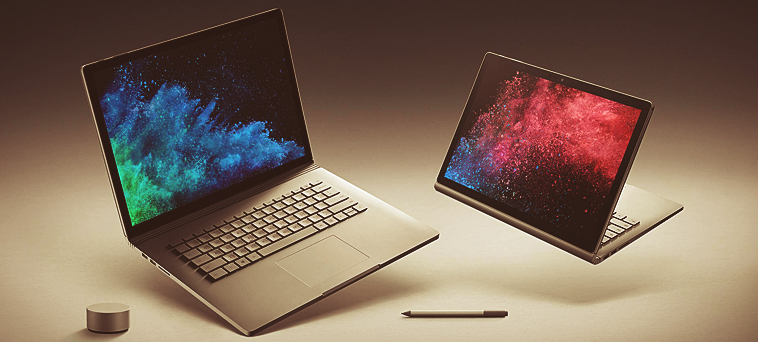 If you think a laptop goes through a lot during high school, you should see the abuse it goes through during four or more years of an undergraduate degree or college! Graduation is the perfect occasion to get a new device so grads can start this new chapter fresh and equipped. This applies for university grads too—put that academic comp aside and start your professional life on a clean slate!
A Camera (Not a Smartphone!)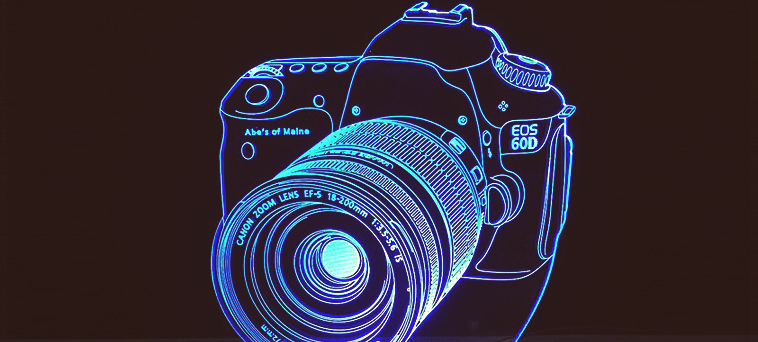 A semipro-quality camera with decent lens not only is a very nice gift but also comes in handy on multiple occasions. Whether to document projects or preserve special memories, it can be used. Not to mention the quality, durability, and pleasure that comes from using a good-quality camera that cannot be beaten by a (basically disposable) smartphone.
A Car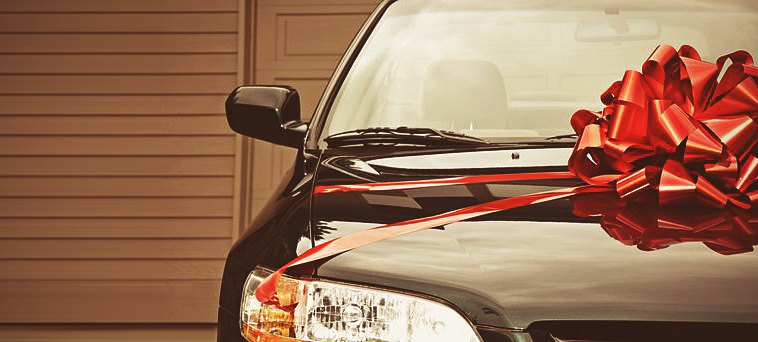 On the upper side of things, a new car for a grad remains a classic gift amongst the privileged. For some, a new car is also a necessity which will be considered when applying for student loans and bursaries. But for the most part, it is the consecration of many years of work for a well-deserved summer freedom!
Unique Graduation Gifts
A Digital Assistant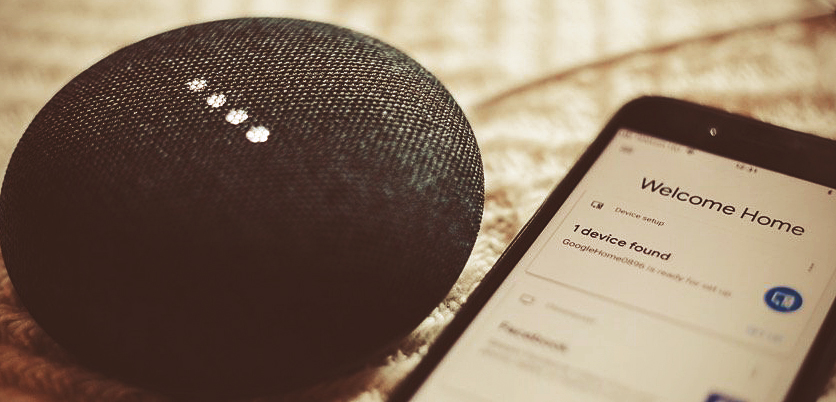 Digital assistants (a.k.a. smart home systems or pods) are a hot trend amongst people of all ages right now. Controlled by voice command, they make purchases, turn lights on and off, print documents, make phone calls, find music playlists, and answer questions based on the information it finds online.
A Special Keepsake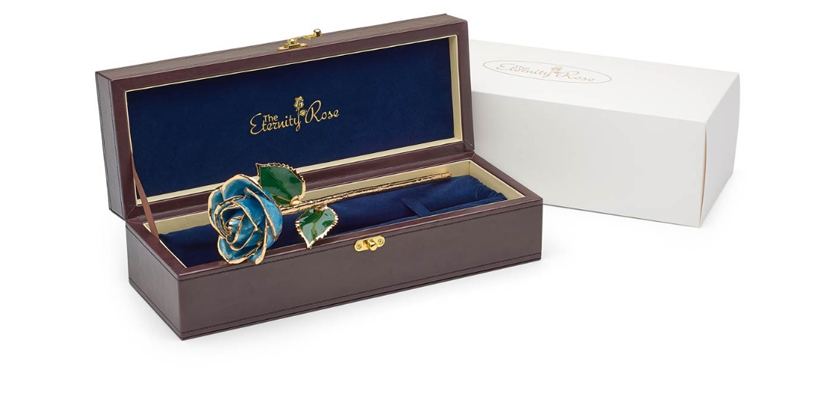 Remember this moment forever with a special keepsake. Whether it be an object linked to his or her field of study, family heirlooms, collectibles, or something totally new and unique like a silver-plated eternity rose or an
eternity rose
in the
color of your graduate's field of study
. So thoughtful!
Long-Distance Bracelets and Lamps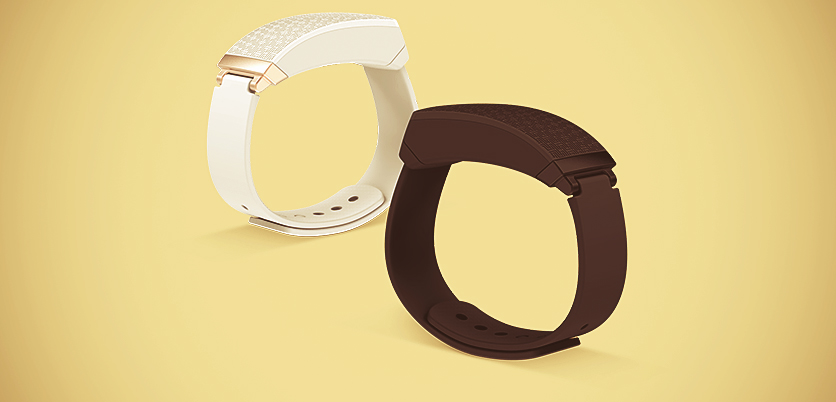 The concept is simple: one person touches his or her bracelet or lamp, and the other person sees the light change. Think of it as a virtual hug or kiss.
A Subscription Box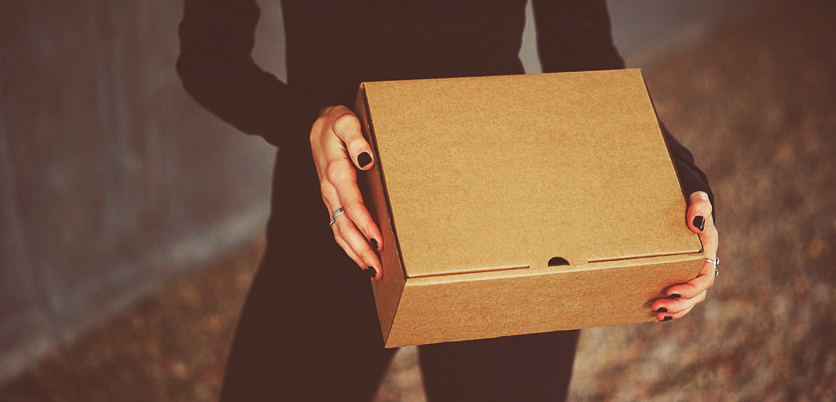 Practical and fun, a subscription box is the gift that keeps on giving! No matter his or her interests, there is a subscription box for it: coffee, Japanese candy, murder mystery games, stationery, flower delivery, makeup, cooking, chocolate, international foods, pet accessories—you name it, it exists.
Practical Graduation Gifts
A Coffee Maker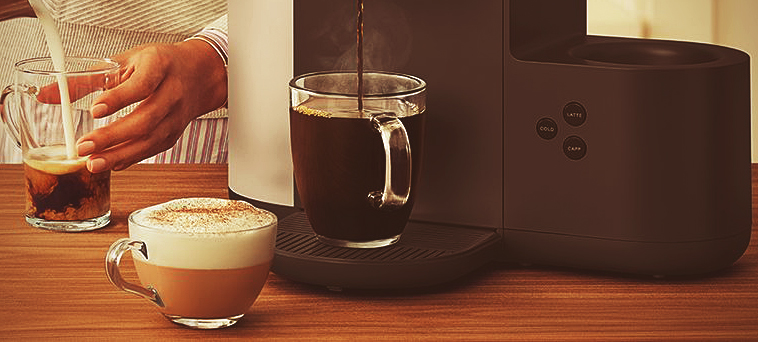 Time equals money, and coffee equals survival. For busy people, a programmable coffee maker makes the ultimate survival gift. If a coffee machine is not in your budget, a glass or stainless steel coffee cone is also an excellent idea.
A Fix Kit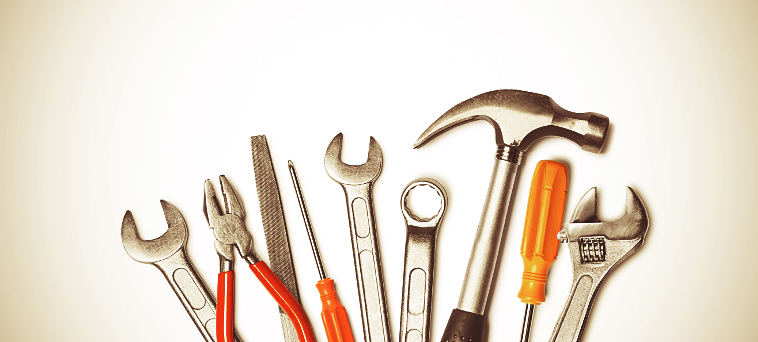 Welcome your graduate to the "real world" with a basic toolbox. It's not the most exciting gift, but it is a necessary one. He or she will be glad to have the basic tools needed to assemble furniture, fix a hinge, and fearlessly handle all of life's curveballs.
Furniture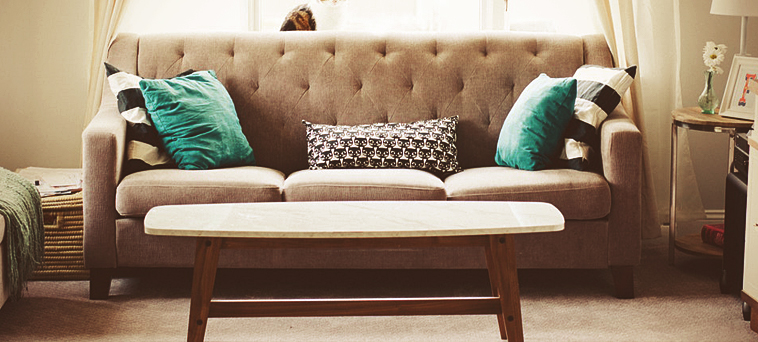 The great thing about moving into a new place is the possibility of decorating the space to our liking. The scary part, especially for young adults, is having to start from zero. When moving out for the first time, costs add up so quickly, and any help a young adult can get is amazing. If your son or daughter is in a position where he or she needs furniture, this is the time to help out.
Pots and Pans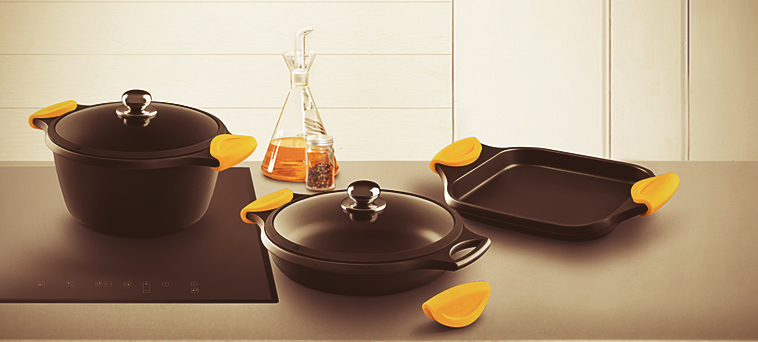 Sounds silly, but it isn't. Though this doesn't apply to students living the dorm life, graduates moving into their own apartment, whether in university, college, or the workforce, need this kind of thing to survive. Cooking at home not only helps save money but also is a basic need that so many people overlook.
Cool Graduation Gifts
A Vacation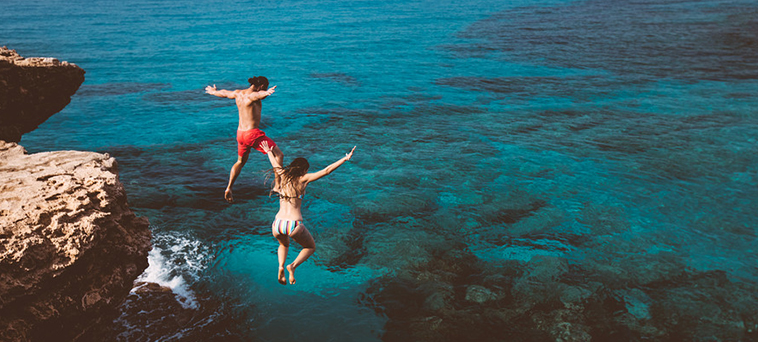 Not all graduation gifts need to be practical or sentimental. How about a nice vacation to relax before work or studies begin? Time off is a great way to recharge, learn new things, deepen connections with family and friends, and make new acquaintances!
Wardrobe Shopping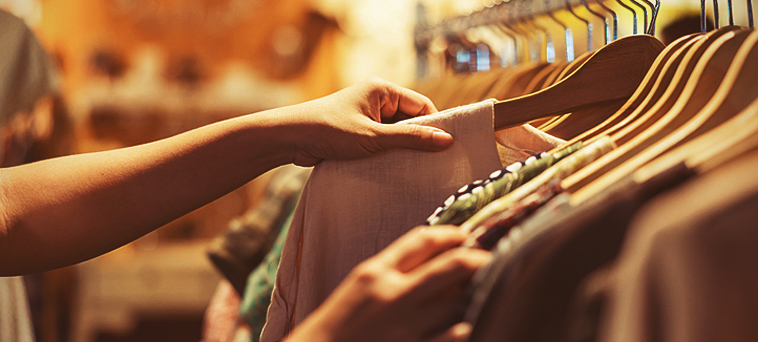 All right, it is time to dress the part. Enrolling in a new school or starting out in the professional market means having to dress for success. From casual chic work clothes to course-appropriate attire, a mini shopping spree is in order, and oh, what a cool gift that will be!
Gym Membership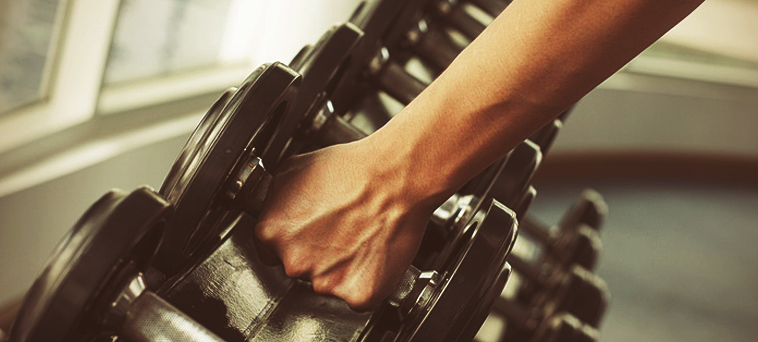 A gym membership is the kind of thing that is unexpected but appreciated, especially for those entering college or university life. The gym is a place to stay fit while young adults experience being away from home for the first time. It is also a great place to meet new people!
A Fitness Tracker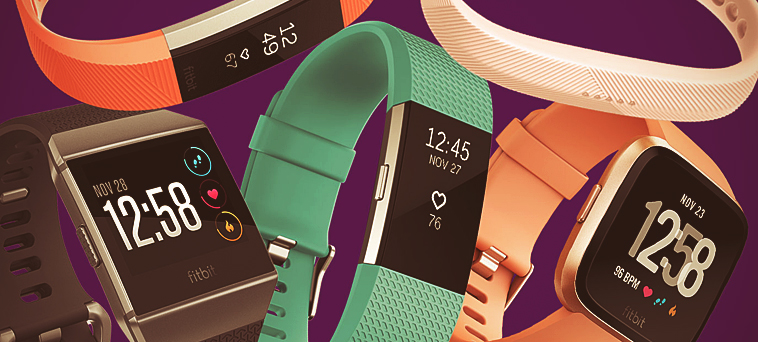 Speaking of fitness, why not a fitness tracker? Everyone seems to have one these days. This gift is especially interesting for those who plan on being part of varsity teams or sports clubs.
A Video Streaming Subscription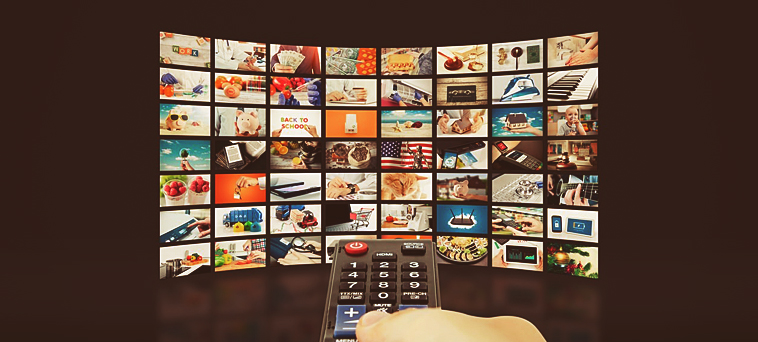 The truth? Dorm life involves a lot of eating junk food while watching movies. And for someone fresh in the professional market, sometimes coming to veg out is all a person wants after a stressful day at work. Be the cool family member that gets your loved one a video streaming subscription!
A Smart Tablet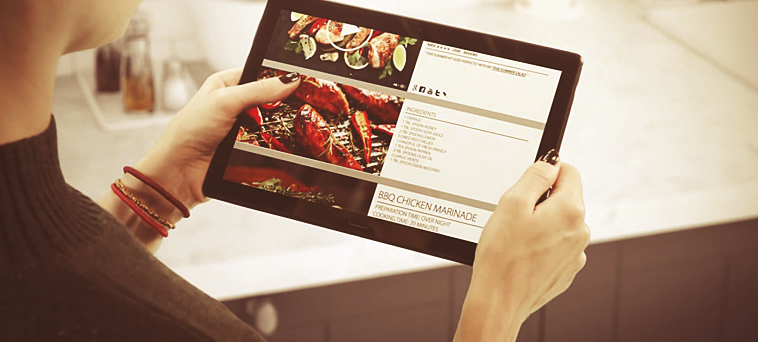 Do not underestimate the tablet. Sure, it isn't a "real" computer in the sense that it does not have all the same functions as a laptop or desktop, but it comes handy for presentations, sharing ideas, and drawing (for creative types), and it is a space saver.
Small and Special
A Bouquet of Flowers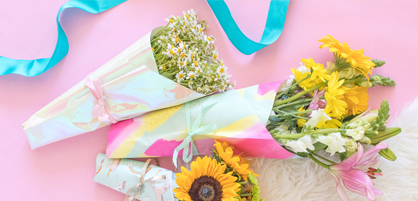 A big bouquet of flowers with a handwritten message in a card is a lovely way to congratulate someone for a successful graduation ceremony.
Games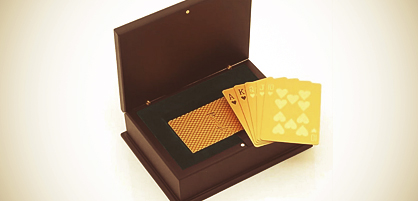 Trivial games or snazzy
playing cards
are awesome presents that will be appreciated when game night with the roomies or coworkers is in the plans.
A Thermal Tumbler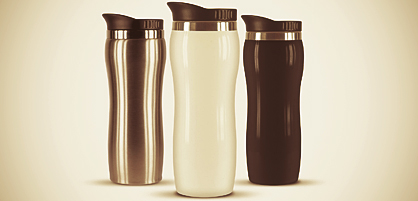 For long, busy days, consider getting your beloved graduate a thermal tumbler to keep drinks hot or cold for up to 12 hours.
A Planner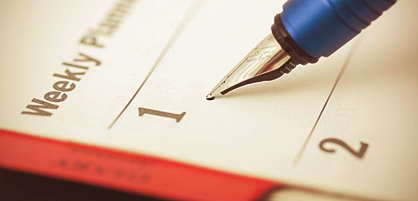 You know how in high school you get a free agenda? In college or university, you don't. And if you do, it is usually pretty ugly. Choose a planner that fits his or her personality. Some can be made of leather, while others can be colorful and have fun stickers and quotes inside—you be the judge!
Business Card Holder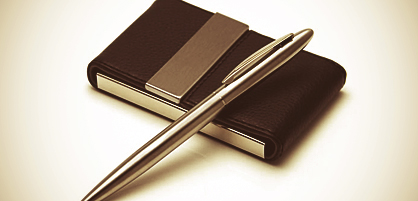 A gift that is slightly more relevant for postsecondary graduates, a personalized business cardholder is an item nobody thinks of buying but makes everyone feel more presentable with one. Not to mention, it keeps beautiful cards crisp and clean.
Gift Cards (For Any Thinkable Need)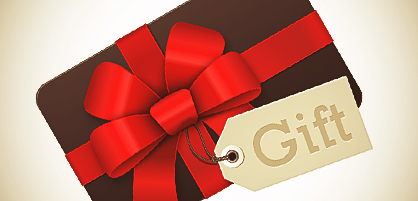 Young adults want and need money, especially during new beginnings and adventures. If you do not want to give them cash, have some gift cards made for every conceivable need your grad might have.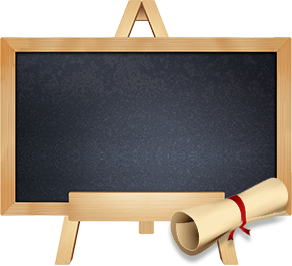 High School Graduation Gifts
Now starts a new chapter of adventures, challenges, and growth. Here are the best gift ideas for students graduating from high school!
Graduation Gift Ideas for All Grads
Many will choose to study away from home. In this case, some of these gifts will come in handy.
1. Dorm Safe
Whether you have a roommate or plan to keep your door open at times, keep your things in a mini safe.
2. Electric Kettle
When the kitchen is closed and you get hungry, you'll be happy you can make yourself instant noodles, tea, or even coffee in your room, thanks to your kettle.
3. Fan
Not all dormitories come with air conditioner. Stay cool.
4. Waterproof Bluetooth Speaker
For your dorm parties and movie nights or for singing in the shower.
5. Roommate-Canceling Headphones
A bit of head space for when dorm space is tight.
6. A Kindle
Rest your eyes and have access to all the books out there!
7. Charging Station
A stylish and tidy way to charge your devices.
8. Instant Printer
So, so handy.
9. Weekend Bag
Have a nice bag for when you take weekend trips to see the fam.
10. A Quality Backpack
Avoid those back problems at all costs!
Graduation Gifts for Girls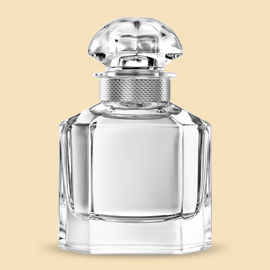 A Delicate Perfume
Depending on where one lives in Canada, opinions about perfume vary. Some places discourage it because of allergies, and others celebrate it. Regardless, every young lady should have a feminine and delicate scent she can put on for special occasions—or for any day!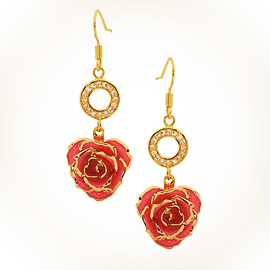 Trendy Earrings
When starting a new course with new people, confidence is key! She'll feel ultra-pretty with these exquisitely crafted natural rose earrings.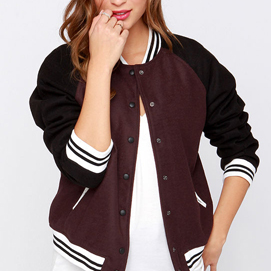 A Cool Jacket
College season starts in the fall. It's the perfect timing for that cool new jacket she has her eyes on!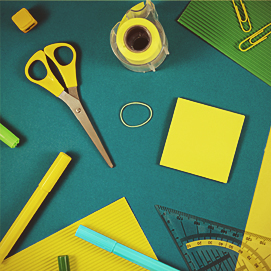 Cute Stationery
One thing that inspires us to take beautiful notes in class is a beautiful piece of paper. Surprise her with decorative stationery like weekly calendar pads, notepads, sticky notes, and to-do list pads.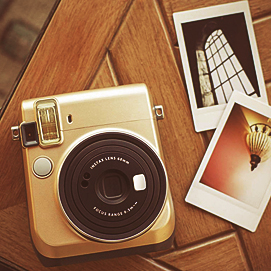 An Instant Camera
Digital cameras are everywhere, on our phones, tablets, computers, and around our necks. This makes retro instant cameras so fun to own. There is something about seeing a photo develop right before your eyes that is so exciting and fun—especially around campus!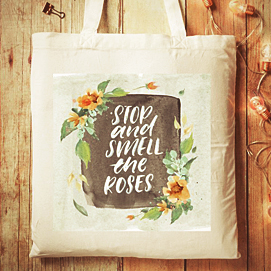 A Beautiful Tote Bag
Sure, backpacks are essential. But sometimes, a young lady wants to arrive in class in style. A large leather or canvas tote bag makes a stylish and practical accessory for the days she'll want to show up in a dress and heels.
Graduation Gifts for Boys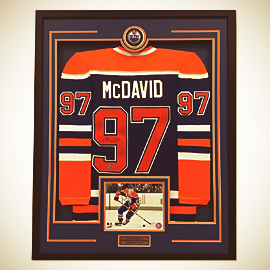 Framed Sports Jersey
Nothing screams "Canadian university dude" more than a guy who owns a framed hockey jersey or two. People who like hockey jerseys are typically fanatics of the sport. He will 100% lose his mind over this amazing gift.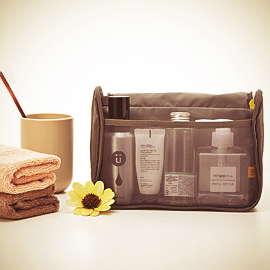 A Sophisticated Toiletry Kit
Most residences and apartments with roommates have common bathrooms. Offer your boy a beautiful and masculine toiletry kit to keep his things inside. Leather bags are durable and gorgeous.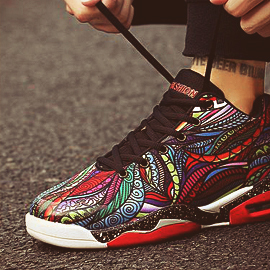 Designer Kicks
Designer sneakers are fashion statements for many men out there. This makes footwear a great gift idea for the cool dude in your life.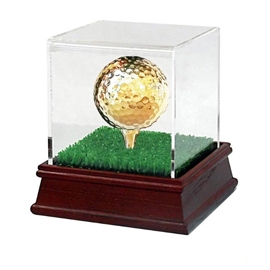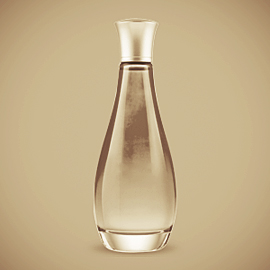 A New Cologne
Get him a nice cologne so he can smell nice and feel great!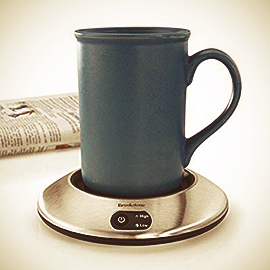 A Coffee Mug Warmer
For the times that he'll focus so hard on homework that he'll forget about his cup of coffee, a coffee mug warmer is a useful accessory so he can savor every drop!
Dorm Essentials for Graduation Gifts
Twin XL Sheets
Bed Topper
Mattress Encasement
Towels (4–6)
Shower Caddy
A Full-Length Vertical Mirror
Pillows
Laundry Basket
First Aid Kit
Surge Protector
Power Bar
Warm Blanket or Housecoat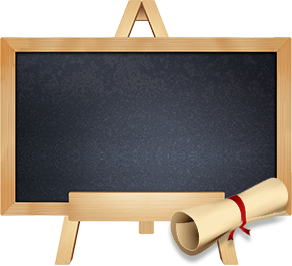 Gifts for Teachers
In many cases, students (or parents of students) are very grateful towards certain teachers whom they feel have gone above and beyond to make a difference in their student life. Make sure you thank this person properly. A small box of chocolates, a themed coffee mug, or a simple bouquet of flowers and a card goes a long way.
University/College Graduation Gifts
Graduation Gifts for Her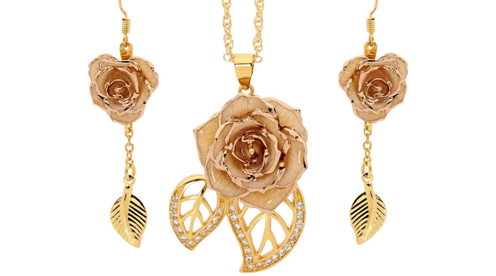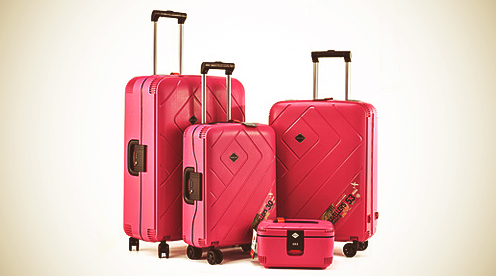 The Ultimate Jewelry Combo
A sophisticated earring and pendant set like this very elegant
white rose
combination.
Designer Heels
Because now is an appropriate time to splurge on these babies! Step into success, girl!
A Designer Purse or Briefcase
Time to get down to business! Spoil her with a designer bag or a briefcase which she can use for important meetings or whenever she is feeling chic.
A Lovely Dining Experience
Graduation doesn't have to be anything extravagant. A nice dinner in a beautiful restaurant filled with love and laughter is something very special that should not be overlooked.
A New Set of Suitcases
Graduation means new beginnings. She might be taking a year off to travel, she might be moving away, or she might have to go on business trips in the near future. She'll appreciate having a new set of suitcases for when she needs them!
Graduation Gifts for Him
A New Sounds System
Give him the gift of crisp and powerful audio with a brand-new sound system!
A Professional Tooth Whitening
This is probably the last thing on his mind, but boy, will he be happy he got it done when they start taking photos of him for billboard ads one day.
Tickets for Him and His Friends to Enjoy
Basketball fan? Hockey fan? Concertgoer? Mega comic nerd? Get him and one of his friends passes to their favorite type of event.
A Sophisticated Briefcase
For important meetings and storing important documents and devices, a fancy briefcase is a popular choice for men on the move.
A Blazer He Can Wear to Interviews
Suits are expensive. Take that worry off his shoulders and take him shopping for the winning outfit!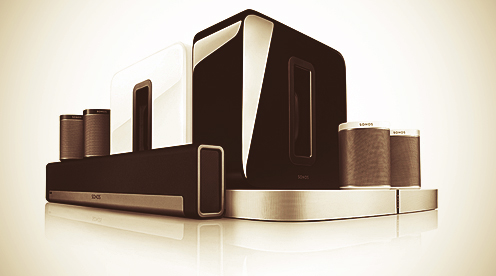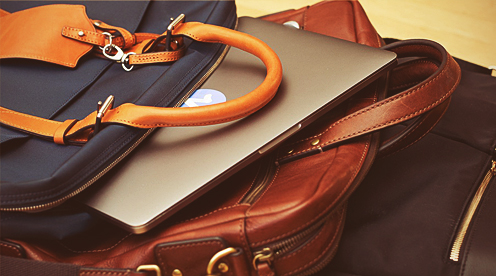 Gifts for Professors
During your studies, chances are you've had a professor or academic supervisor who helped shape your future in the professional world. This valuable knowledge will stay with you forever. You should give your most influential professor a thank-you card (at least). Most professors help their students for years to come. A card, a bottle of wine, or a box of chocolates will help maintain a good relationship.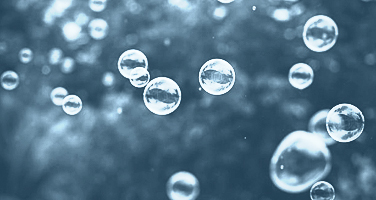 Graduation Day Card Messages
"May you find happiness in everything that you do. You can do anything you set your mind into!"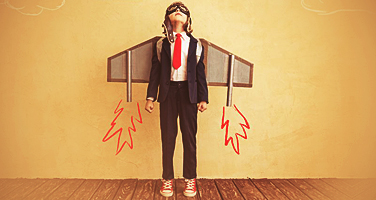 Graduation Day Card Messages
"It's been a wonder watching you become you. As you've grown and changed and found your path, it's brought me nothing but joy. I can't wait to see where your dreams will take you next."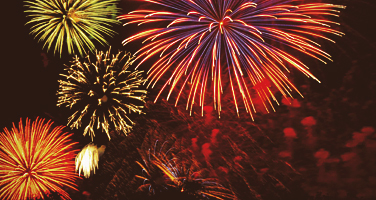 Graduation Day Card Messages
"You put your spirit, your heart, your best efforts, and your best self into achieving this goal. You deserve to feel proud and be celebrated."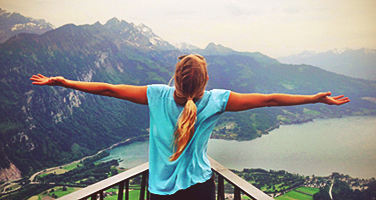 Graduation Day Card Messages
"Embrace excitement, explore possibilities, and experience the world. There's so much to do and see. Congratulations and best wishes!"
10 Tips for Graduation Day
After many years of hard work, this final semester is coming to an end, and you've finally made it—it's time to graduate! Whether you are graduating from high school, college, or university, graduation day can be stressful! From comfort to appearance and even punctuality, here are 10 useful tips and tricks to help you survive the big day.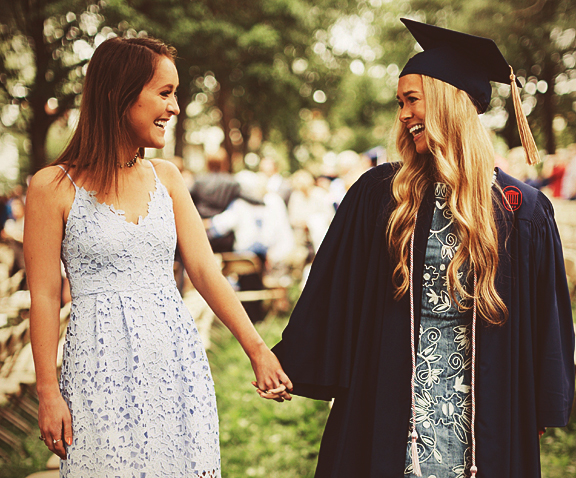 1. Dress for Success
Survival tip number 1: comfort. We all want to look our best, of course, especially when thousands of eyes will be on us. However, graduation day requires a lot of moving around. For this reason, mixing comfort with style is the key. Pick an age-appropriate attire that is semiformal and comfortable all while representing you! Stay away from tight-fitting, itchy, or stiff clothing.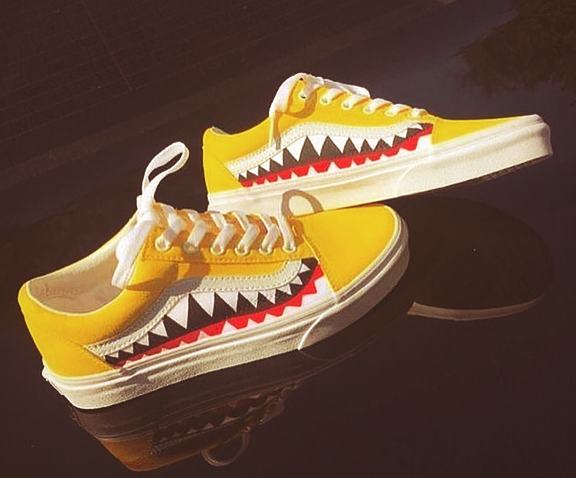 2. Bring a Second Pair of Shoes
Graduation day can be very long. A lot of standing and waiting is involved. Need we remind you that there is nothing fun about enduring the pain of blisters on the feet? For young ladies who absolutely must wear heels on stage, it is worth purchasing a pair of flexible ballet flats to wear until it is time to go on stage. You'll be happy you took this suggestion seriously!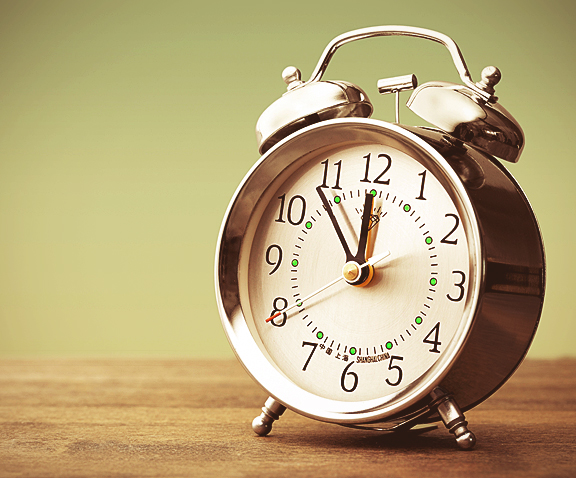 3. Arrive Early
Plan to arrive a bit early to prepare yourself, get familiar with the space, and find good seats for your guests. The worst possible thing would be for you to be late or to miss your graduation! Not only would being late stress you out, but it would disappoint the friends and family who have waited all this time to see you only to not see you.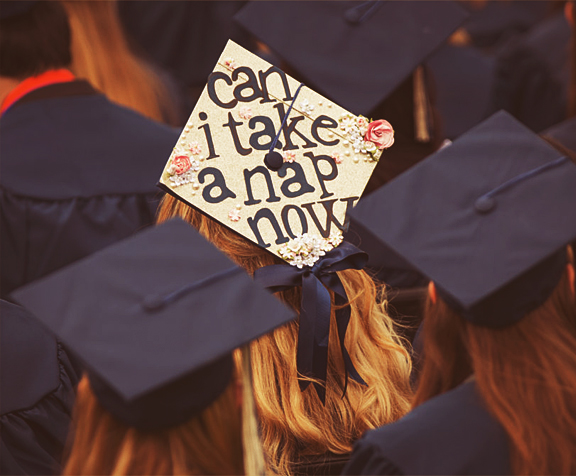 4. Consider Your Cap
Graduation caps are not the most flattering hats. They tend to be one-size-fits-most and quite awkward to secure on the head. When planning out your graduation day hairstyle, make sure you choose something that will look good with a cap. Girls especially should be careful not to have their hair tied up too high on the head. Most Canadian girls decide to have their hair down.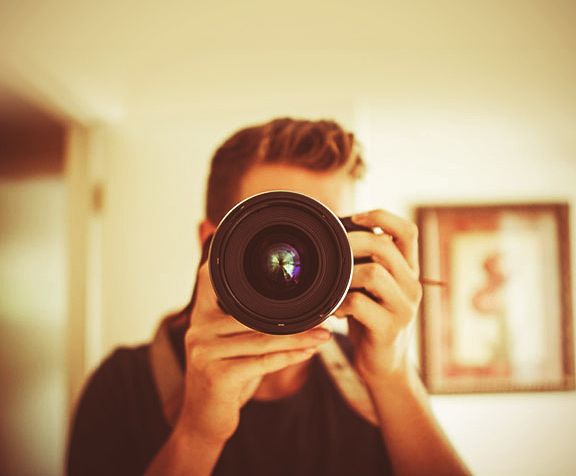 5. Pick a Photographer
Pick one of your family members or another one of your guests to be your designated photographer for the event. This way, you can plan together which photos you would like to have taken. Make sure your photographer has a good camera, and plan where they will stand when you receive your diploma so you know where to look! Now that's the money shot!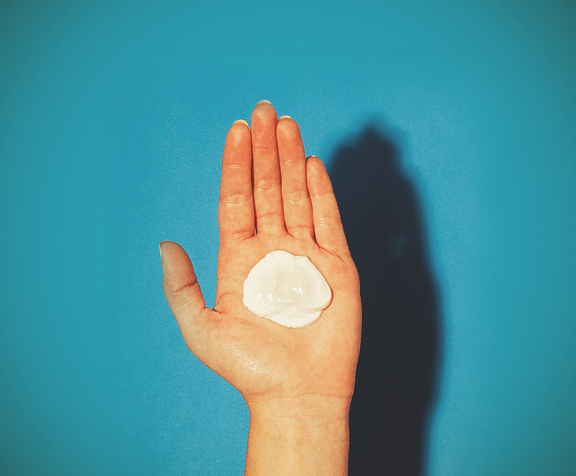 6. Put Some Sunscreen On
Depending on which province you live in, the weather can get quite warm come graduation time. And, unlike high school, many universities and college graduation ceremonies are in the middle of summer. In some Canadian cities, the weather can go up to 40° Celsius. That's hot on the face. Whether the ceremony is outside or you anticipate long outdoor photo sessions, make sure you do not get a sunburn while you wait around under the sun. Lay it on!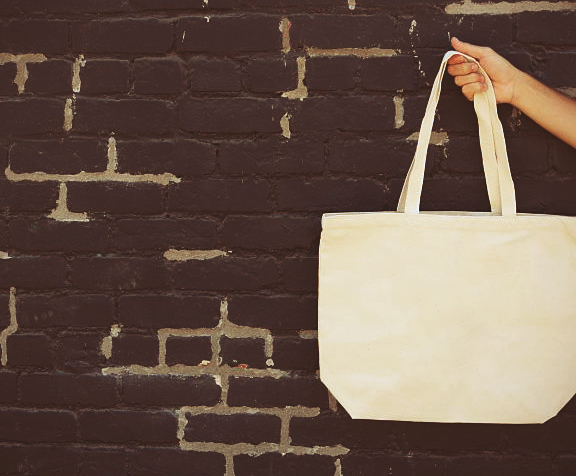 7. Hide Your Bag
Unless you are attending your graduation alone and have no choice but to carry a bag around with you, try to set it aside for the ceremony and pictures. Have a designated purse holder, like your mom or a friend to hold your bag during the ceremony.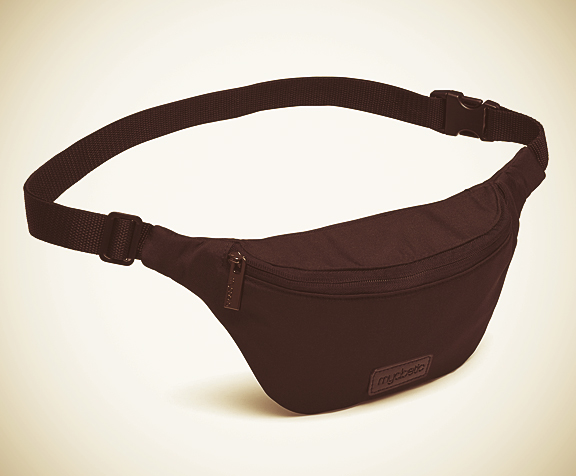 8. Behold the Fanny Pack
Though the fanny pack might be regarded as one of those funny 80s fashion items, they're invisible under a graduation robe. Because you cannot bring your big purse with you on stage, this makes it difficult to look your best by the time you step out in front of the crowd. Have your essentials (a comb, a lipstick, tissues) in a fanny pack under your robe so you can discretely have your things ready when you need them.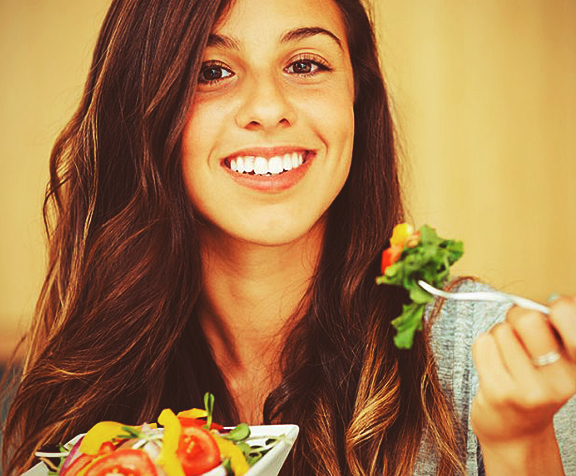 9. Eat Something
Imagine fainting on stage because you are parched and starved. Scary. Make sure you eat a good meal beforehand to avoid a mini disaster. Take some vitamins in the morning along with a healthy breakfast. You could also pack a snack or two in your bag to munch on throughout the day. Energy bars and nuts don't take much space and work wonders!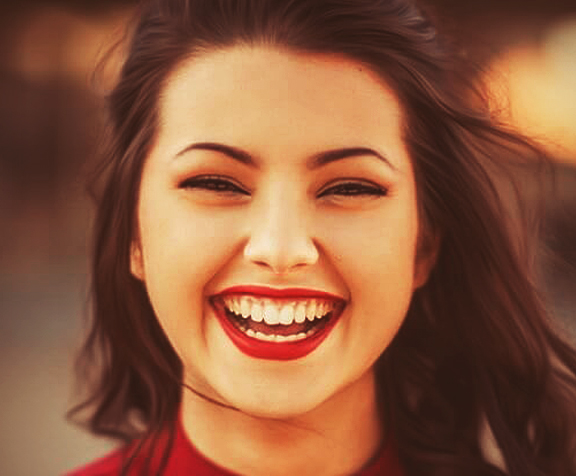 10. Say Cheese!
As much as you may feel exhausted from waiting around, remember to smile for your pictures and make the most out of your day. These photos will be in your mom and grandmother's wallet for . . . eternity, so make them good!
After Graduation Day
Graduation day is over. Now what? Here are important things to start thinking about once the hype of graduation and general festivities is over.
High School Students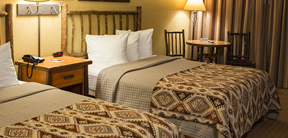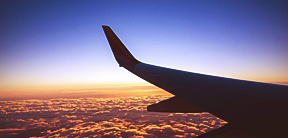 Apply for Scholarships
Don't miss out on these great funding opportunities!
Designer Heels
Because now is an appropriate time to splurge on these babies! Step into success, girl!
Choose Accommodations
If you are moving away, look for an apartment (and roomies if you need to) as soon as possible to avoid last minute slim pickings. If you are moving into a dorm, make sure you do your research about which residence lifestyle suits you best. Most universities will make you fill a personality quiz and place you accordingly.
Shop for University Supplies and Books
Get this supplies list and books out of the way sooner than later so you can enjoy the summer without stressing.
Travel
Enjoy the summer before your schedule gets busy again in September!
Spend Quality Time with Family
You might never get the chance to spend as much time with your family again. Enjoy every moment while you can, and give the people you love your time and attention.
University and College Graduates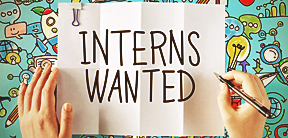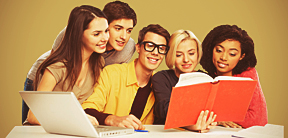 Job Search
Studies are over, now it is time to put yourself out there! Work on your portfolio if you haven't yet, make cover letters, polish your resume . . . and apply! You got this!
Do an Internship
A great way to get your dream job is to first get your foot in the door by proving yourself during an apprenticeship. Whether you end up working there or not, the apprenticeship counts as training in the field you wish to be a part of. It would be a great addition to your experience.
Take a Year Off
You've been immersed in school your entire life until now. Maybe it is time to take a year off to recollect, experience life, work a little bit, or travel.
Continue with Studies
Some people could study forever. And that's totally cool if you can afford it. In most cases, however, continuing studies either means a graduate program or a change of paths. Whatever your reason is for continuing your studies, be sure no prior education is ever lost. You might even be able to make special links that no one has ever thought of before! Do it!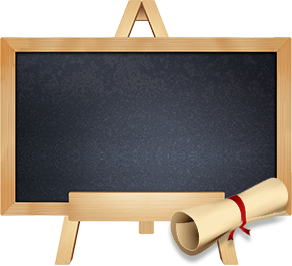 What to Do If University Is Not an Option This Year
For some, going to university after high school is not always possible for various reasons, such as lack of funds, the first choice is not available, mediocre grades, or maybe university simply isn't for you. That's okay! There is no one-size-fits-all formula to success! Here are some ideas of what you can do to ensure a successful future no matter your situation after graduation.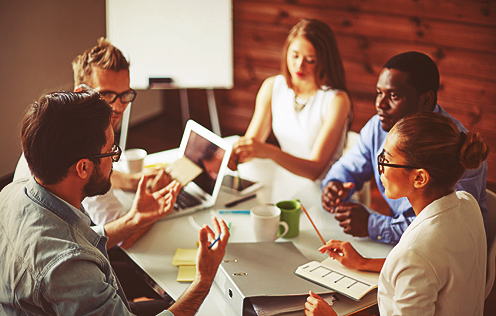 Apply for an Apprenticeship in a Professional Environment
Some businesses offer apprenticeships. Though most apprenticeship programs for high school graduates are mostly unpaid or low paying, they are great ways to get your foot in the door. Some places will also make an official hire directly after the apprenticeship is completed. Everybody must start somewhere! Get started now and watch how fast you will grow!
Go to Summer School
Get those grades up by going to summer school. Remember, everyone has their own unique timeline in life. That means you do too! Don't give up on your dreams!
Do Some Volunteer Work
Get involved in your community. Contribute to something that matters to you. Volunteer work not only looks great on applications and resumes, but it also helps to develop a network and connections that could be of help in the future.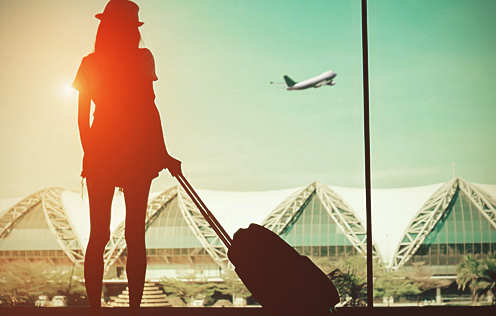 Travel
Travelling is an informal yet a valuable kind of education. If you are taking a year off from school or work, rather than staying home doing nothing, go travel. Learning about various cultures, history, and experiencing life outside of your comfort zone will make you grow intellectually and spiritually. It is also a great opportunity to get in touch with yourself to determine your next step. Who knows, you might make great connections and friendships along the way!
Do Some Volunteer Work
Get involved in your community. Contribute to something that matters to you. Volunteer work not only looks great on applications and resumes, but it also helps to develop a network and connections that could be of help in the future.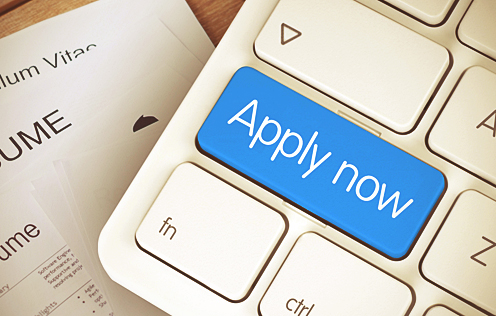 Get a Job
Save money and get a full or part-time job. For Canadians, working in the service industry is a great way to make some quick cash. It would also be worth it to look into jobs that are linked to your long-term plans. For instance, if you want to get into a prestigious art school, you might want to get a job at a gallery or a museum to immerse yourself in the environment you love most. If university is not in your plans, evaluate what your priorities are and see which job will best fulfill your short and long-term goals.
Go to Community College
University is not the only kind of formal education available after high school. Unlike the academic, an undergrad, community college, or private colleges offer a more hands-on approach to learning. Another bonus is that most programs have a duration of one to two years maximum. Some even guarantee job placement right after obtaining a professional diploma.
Apply Elsewhere
Your first choice isn't available? It happens, so apply elsewhere. No education is ever wasted. And you could always transfer to your dream school after completing your first year. Most places will also credit you for the courses you have taken elsewhere.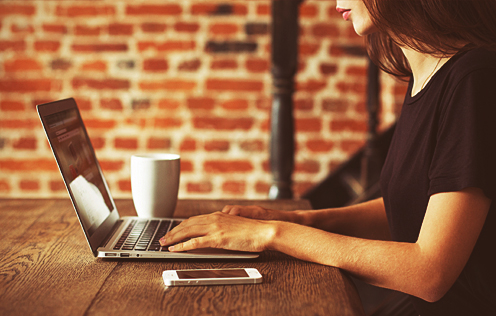 Take an Online Course
Did you know many universities around the world offer free online courses? You can take an individual course online and get a certificate of completion for a low fee. Self-paced courses in business, fine arts, human resources, psychology, and so much more are being offered for free online! Knowledge is power. Not to mention, taking a course from schools like Harvard or McGill University sounds really good.
Graduation is a pivoting point in a person's life. We hope our guide will help you explore as many ideas as possible in such a short time. Remember, the best gift a person could ever ask for is the love and support of his or her loved ones. The rest are bonuses and practicalities that should be taken lightly as any sincere gift is the most valuable kind.