FREE SHIPPING is offered by The Eternity Rose for all orders.
We distribute via DHL Express from our warehouse in Sydney Australia, which delivers in 2-3 business days on average upon dispatch, to basically anywhere in Canada.
We schedule the freight as soon as your order is processed. If your orders are made prior to 11am on a business day through our Australian warehouse which is linked to an international DHL Express hub, we typically dispatch them that same day and provide you with a tracking number to enable tracking of your order.
** PLEASE NOTE THAT WE ARE UNABLE TO DELIVER TO A PO BOX ADDRESS.
We realize that every gift is sent for a special purpose or occasion, which is why we deliver with optimum speed, and with minimum chance of arriving late.
To maintain our reputation for efficient delivery, The Eternity Rose makes use of the most recent technology advances in processing orders to make sure that your item arrives promptly and in impeccable condition. However, as in the case of all companies which rely on peripheral transport organizations, we cannot always control the occasional delays that may arise due to third party issues, as well as disruptive weather conditions and peak periods of the year. Therefore, we encourage you as much as possible to place your order with ample time in the lead up to your important occasion.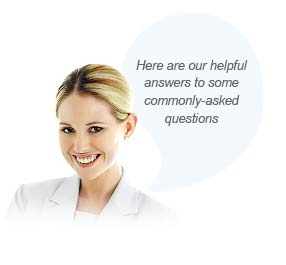 Frequently Asked Questions
What is the time taken to process my order?
All orders are processed within one business day after they are placed, followed by the booking of freight, and the tracking number for delivery is emailed to you.
What is the delivery timeframe?
Presently our usual delivery time within Canada is 2-3 days once an order is dispatched. More than 90% of customer orders are delivered within 3 business days.
What are the delivery charges for orders placed online?
None. We cover all freight costs for orders placed online, so there are nil delivery charges. All orders customs are cleared in flight with DHL Express, and all import duties are paid by us.
How do I check the status of my order?
An email containing a link to DHL's tracking web page along with your order tracking number is sent to you immediately when your order is shipped.
What if nobody is home to receive the delivery?
When your ordered goods are delivered, our carriers usually request a signature on delivery. We always recommend if possible that you have your goods delivered to your place of work to ensure that someone is there to receive the package. However, in a situation where there is no one available to receive your parcel upon delivery, the courier will issue a calling card that explains how to pick it up, or how to arrange a re-delivery for you.
Is it possible to have my order sent to a Post Office Box?
Unfortunately no, our carrier DHL Express is not able to deliver packages to a post office box. We request that the address you specify for delivery is attended by someone at either a residential or business location.
If you have more questions about delivery, please contact us at: info@eternityrose.ca