The Ultimate Xmas Gift Guide!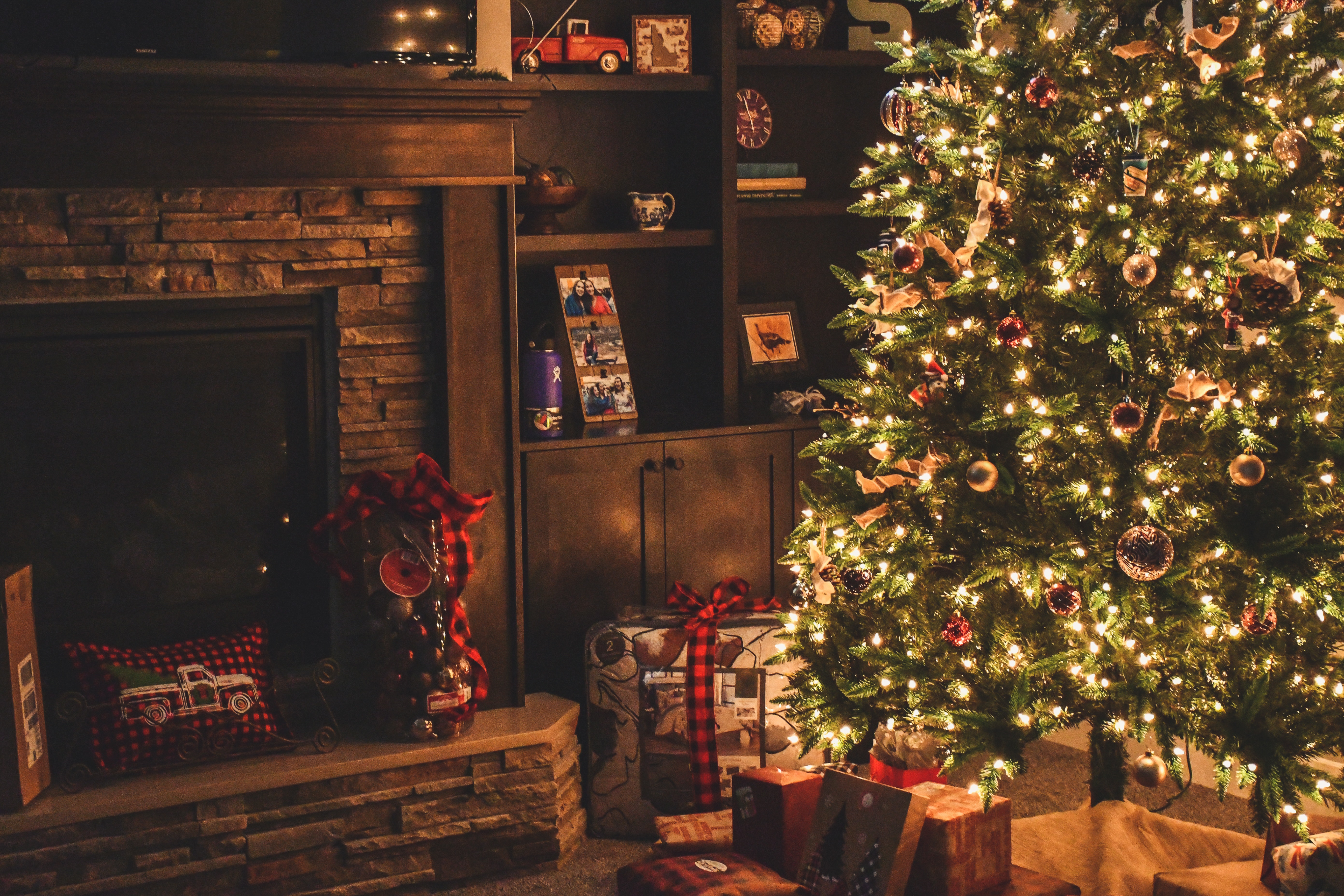 It's beginning to look a lot like Christmas; vintage window displays are out for the kids to marvel at, candy cane lattes are back, and Nat King Cole is blaring from every department store entrance. The holiday season truly is the most wonderful time of the year – for the majority of Canadians, that is. For some, the holidays equal more stress than joy, especially when it comes to Christmas shopping. "What to get?" or "How will I outdo myself this year?" are common Christmastime dilemmas. Luckily for you, we've done the hard work this year. Our team has come up with unique gift ideas to guide you through the holidays like a pro. So get yourself a glass of eggnog, put your fuzzy socks on, and get ready to rock around the Christmas tree!
Christmas Gift Ideas for Her
Christmas Gift Ideas for Wives
When you're married, it becomes harder each year to find remarkable gifts that your spouse does not already own and will love. Our best advice is to think outside the box and focus on things your wife will never see coming. Surprise her and make her feel extra loved this Christmas with the
White Matched Rose and Jewelry Set
, a perfect example of an amazing new gift! You might also want to be spontaneous this year and surprise her with a vacation somewhere. In addition, you could spoil her with a flower bouquet subscription so that she can have fresh flowers delivered to the house regularly. Alternatively, you can offer your ever-so-loving wife exquisite gifts: something useful and luxurious like a leather weekend bag or a travel jewelry case filled with little surprises!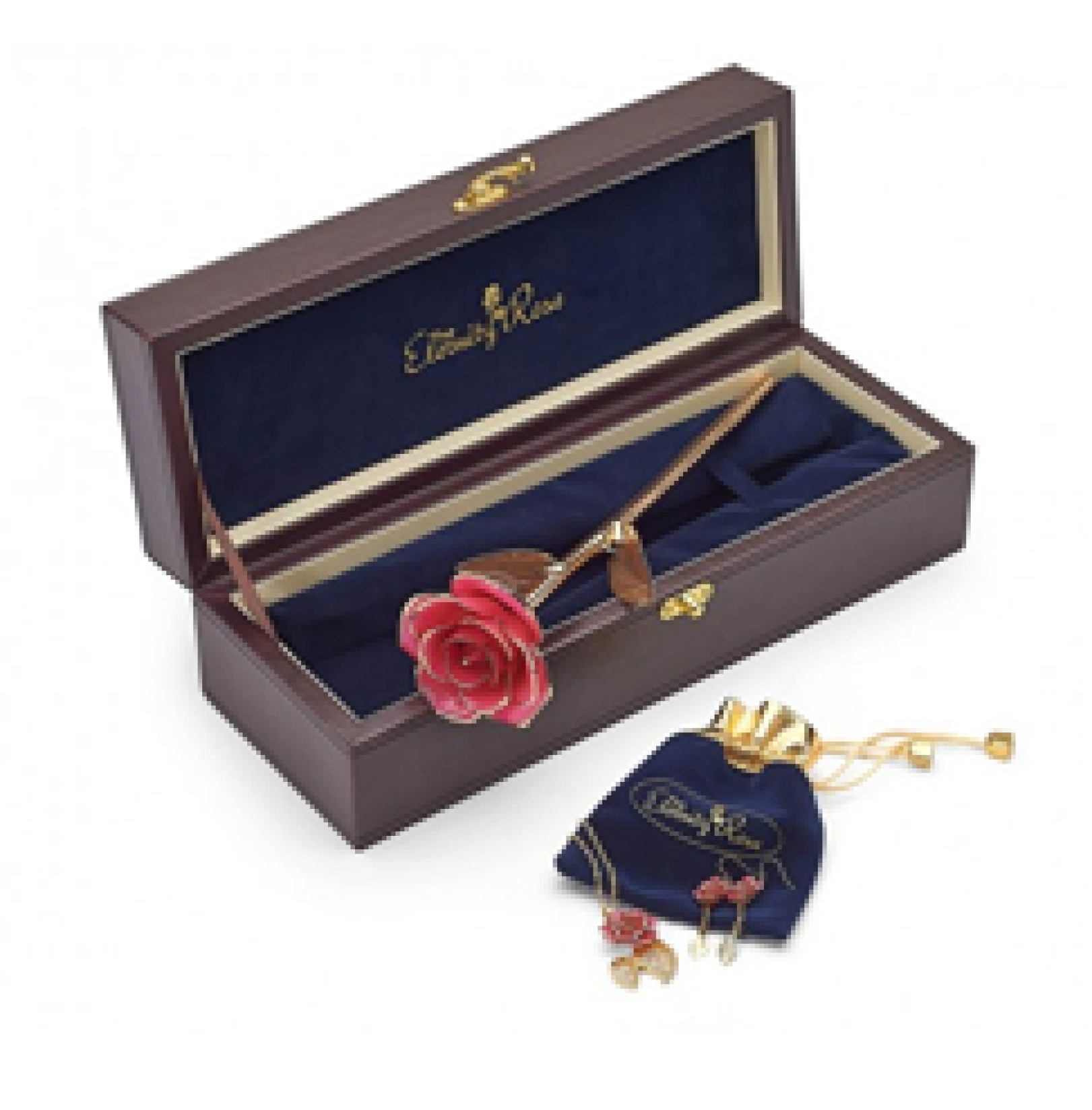 Christmas Gift Ideas for Girlfriends
The holidays bring us all closer together. They make us feel extra generous (and lovey-dovey!) with our loved ones. Show your girlfriend how special she is to you this year by getting her a luxurious
jewelry set
, a new watch, a pair of designer sunglasses, an instant camera, a top-of-the-line cosmetics box subscription, or new accessories for her favorite pastime. Wrap it up nicely and expect a few extra kisses – no mistletoe required!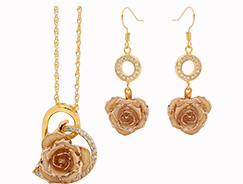 Christmas Gift Ideas for Daughters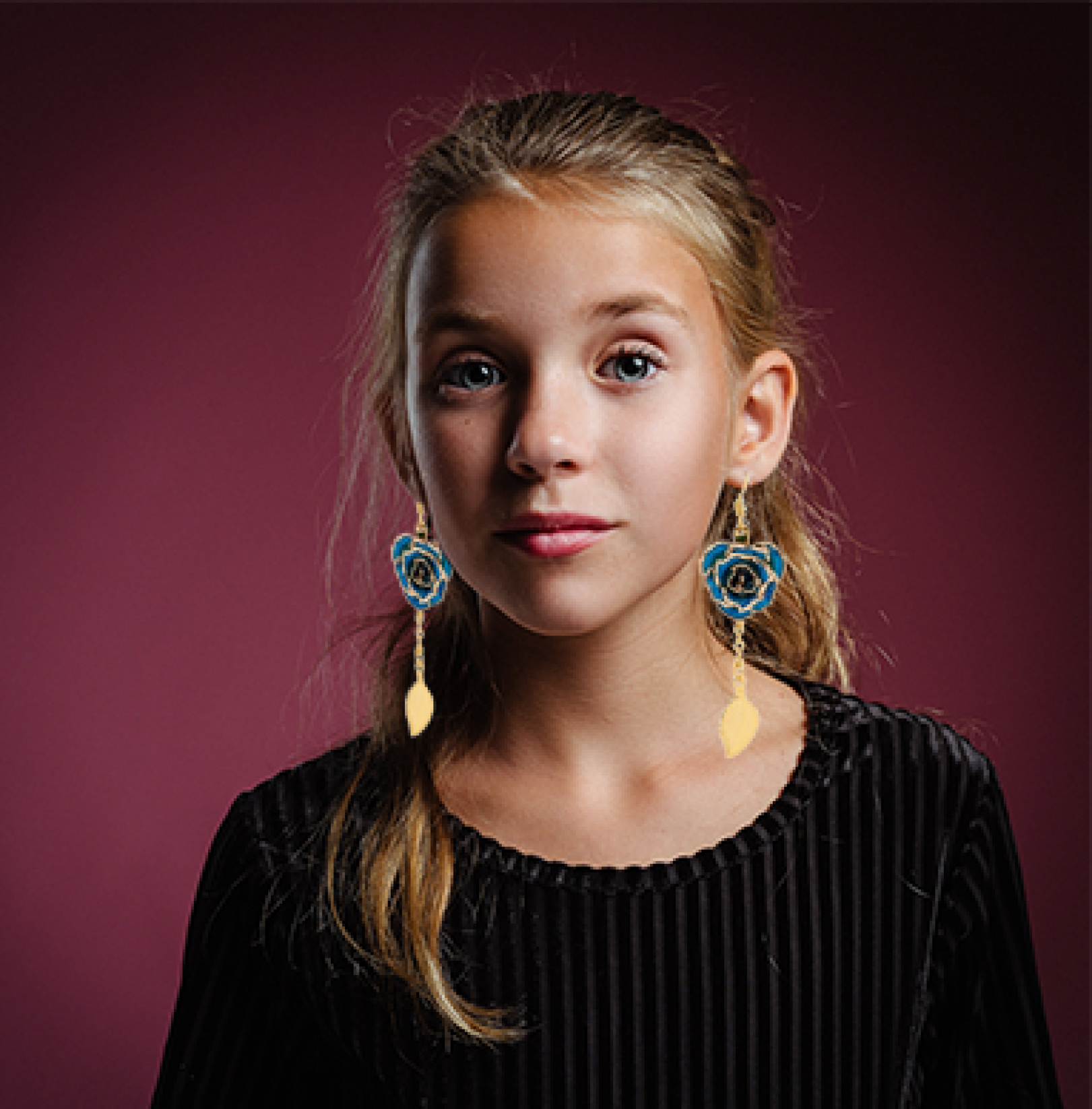 Gifts for Teen Girls: A teenage girl can be difficult to shop for. During her teenage years, a girl is in the middle of developing her individuality. A helpful tip is to show your love by getting her gifts specific to her interests and personality. If she is into science or technology, focus on gadgets and books. If she likes art or sports, get her some gear that will help her advance in her passion. The teens are years for experimenting with colors and styles too. Blue Glazed Earrings and other fun-colored accessories like purses, wallets, and hip clothing are all great options. If she is interested in darker themes, a keepsake like a gorgeous Black Rose will nevertheless brighten her spirit!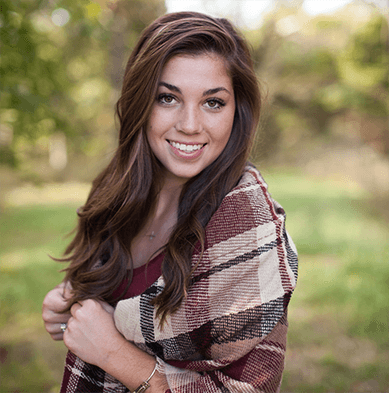 Gifts for Adult Daughters: Your little girl is a grown woman now, and it is so nice to have her visit for the holidays. Whether she is coming from near or far, make sure you get her something she can carry back home. Young adults always appreciate gifts that help them get organized at home, with their cars, or with their kids. If she already has the things she needs, splurge on some distinctive jewelry or a dinner for two at a very fancy restaurant.
Christmas Gift Ideas for Sisters
A cosmetics bag full of goodies, a new set of suitcases, wireless earphones, concert tickets, a magazine subscription, art or home décor, a delectable bottle of wine or champagne, or a delicate
pendant
.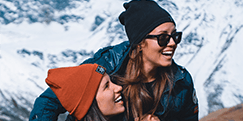 Christmas Gift Ideas for Mom
Christmas time is here, and so is the time to spend on Mom. After all, she's given you the world! Parents usually have most of what they need. So try to focus on gifts that she would not normally buy for herself but would certainly appreciate getting from you. Jewelry like a
glazed rose set
, a cozy weighted blanket for movie nights in, a new hair iron, a commissioned drawing of her children or grandchildren by an artist, a smart tablet, a skincare gift basket, or maybe a new ornament such as a decorative bowl or a handmade vase with fresh flowers for her home!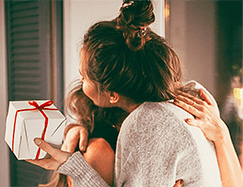 Christmas Gift Ideas for Grandmothers
Grandmothers have seen it all when it comes to Christmas. But this doesn't mean they do not enjoy getting spoiled! For Grandma, personalized gifts are where it's at! Think of old time classics but with a twist: a new tea set with a (grand)child's name on each cup or a beautiful jewelry box with her name engraved on it. If you're looking for something even more unique, a keepsake like a
Gold-Dipped Rose
or a
Purple Pendant Set
will make her heart sing (and prove to her that she has not seen it all!).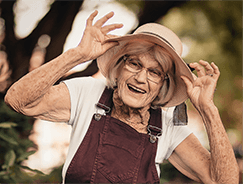 Whether you are in "cocooning mode" or ready to rock a bunch of Christmas parties this holiday season, the most important thing to remember as a couple is the need to show appreciation towards one another and make the most of your time together. However, a combination of jewelry, perfumes, a silk pajama set, "bath & body" products, special outings, chocolates, and even flowers is sure to add that extra touch of romance to your gift exchange. For the ultimate romantic combo, the
Gold-Dipped Rose and Red Matched Set
is the perfect surprise: any woman would find it ultra-romantic and thoughtful.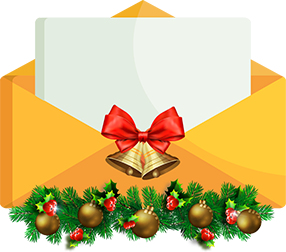 Long-Distance Christmas Gifts
Thankfully for those who must spend Christmas apart this year, we live in an era that facilitates things – at least from a practical standpoint! Depending on your location, you could send a holiday card or parcel to the recipient's mailing address. Make sure to ship ahead of time, especially if he or she is living abroad. If sending a heavy parcel is too expensive, consider purchasing something online and having it delivered directly to their address. Again, online shopping wins! Something small and special like our Pink Glazed Earrings makes a great long-distance gift for any woman in your life. There are also new inventions coming out every day, for instance, long-distance touch lamps which are meant to make us feel a bit more connected no matter what our geographic location. Don't forget to video-chat on the big day! The world is seriously getting smaller and smaller, isn't it?
Christmas Gift Ideas for Him
Xmas Gift Ideas for Husbands and Boyfriends
Is he a coffee fanatic? Perhaps it is time for a coffee machine upgrade? Another hot trend is making wine or beer at home – get your man a microbrewing kit! If he is into technology and geeky things, a virtual reality device or a new VR experience will be a hit! Perhaps he would love a new watch or a new cologne too? Canadian men are typically quite handy, so a trip to the Canadian hardware store might be your best option for finding that "WOW" tool he's been dreaming of. Our best tip is to keep his projects in mind!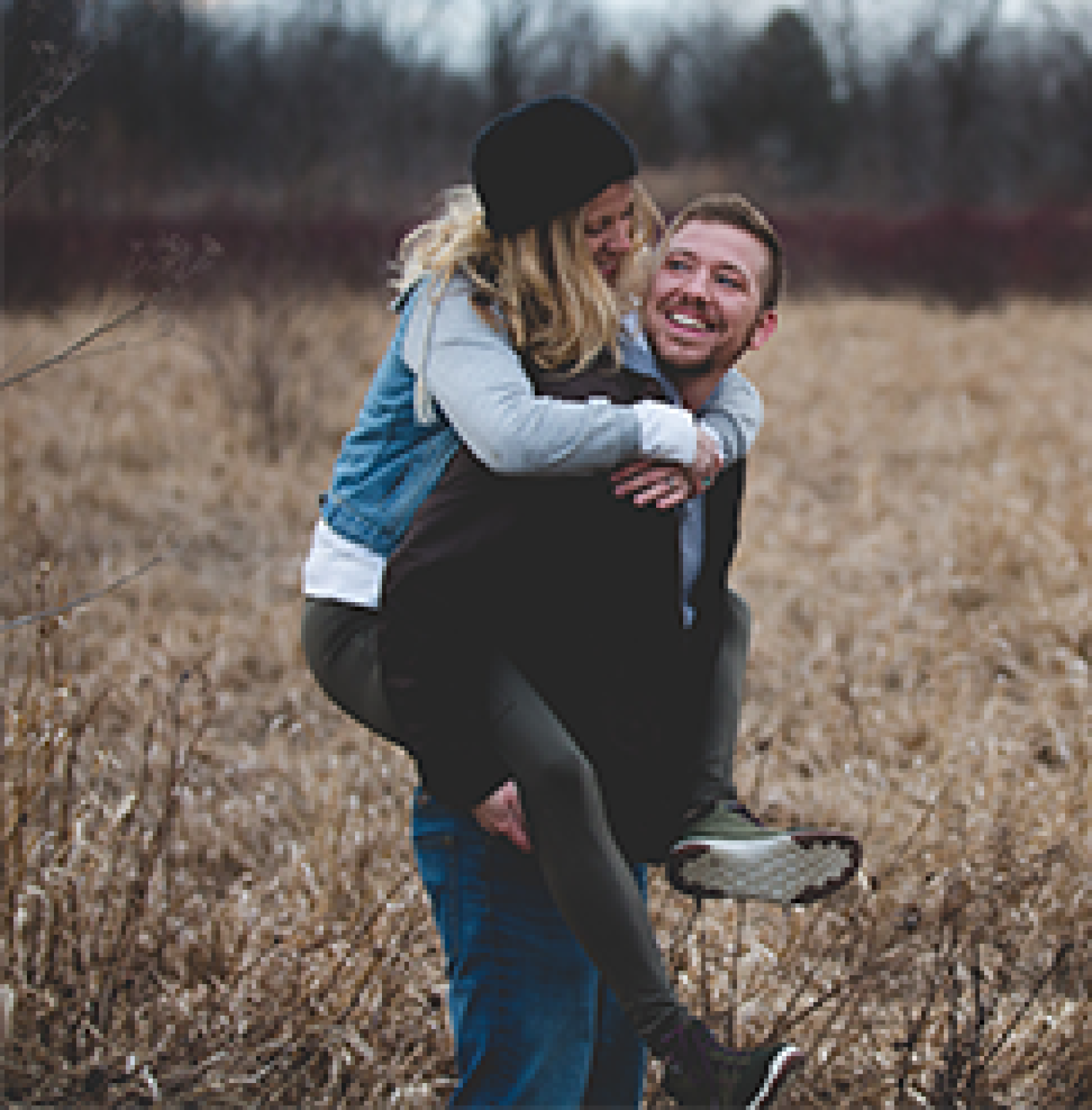 Xmas Gift Ideas for Sons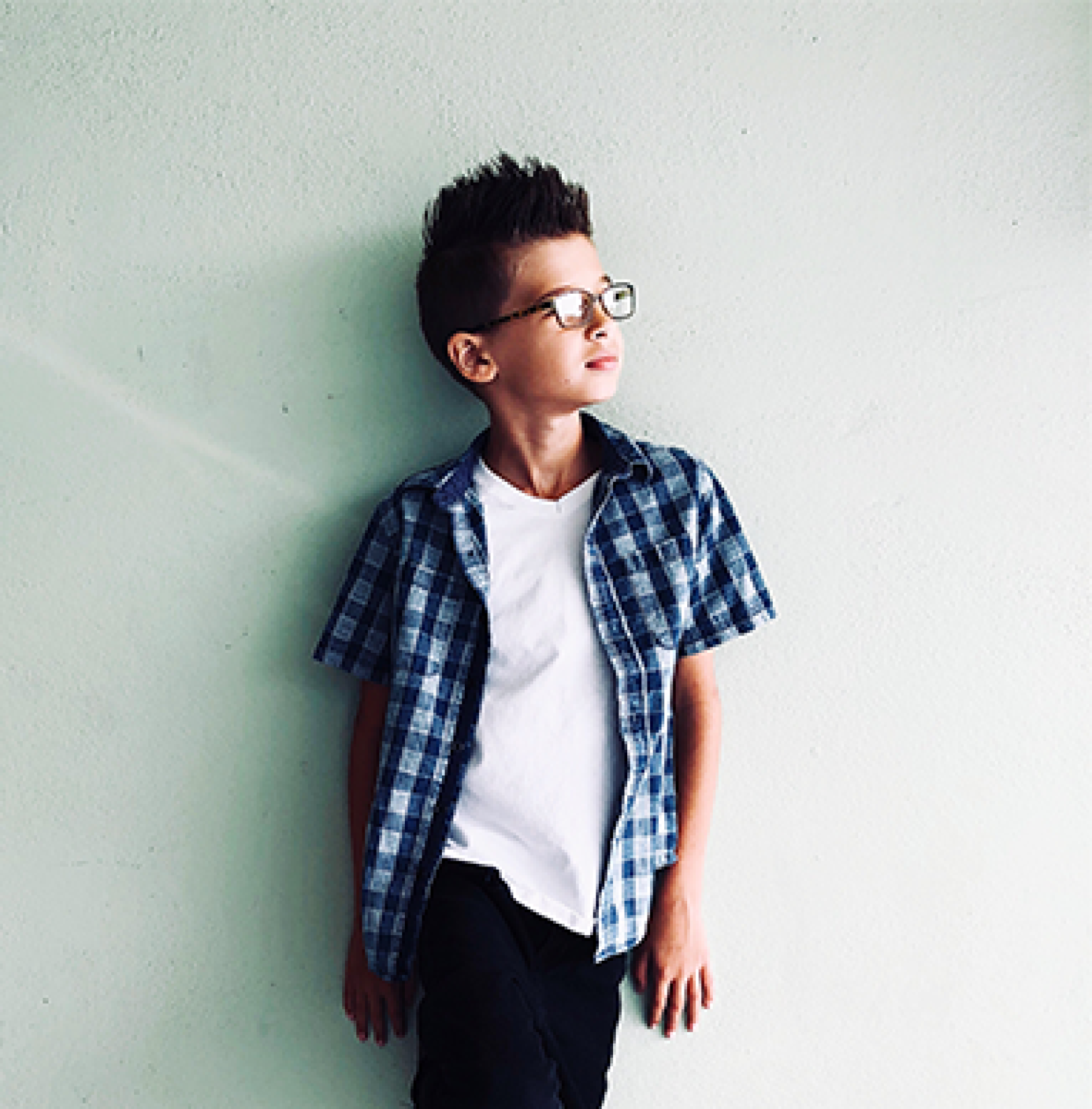 Gifts for Teenage Boys: If your teenage son (or nephew) is into music, you could get him a portable turntable. Alternatively, you could get him an indoor putting set if he likes sports. Why not get him a gold-dipped golf ball too? It's Christmas after all!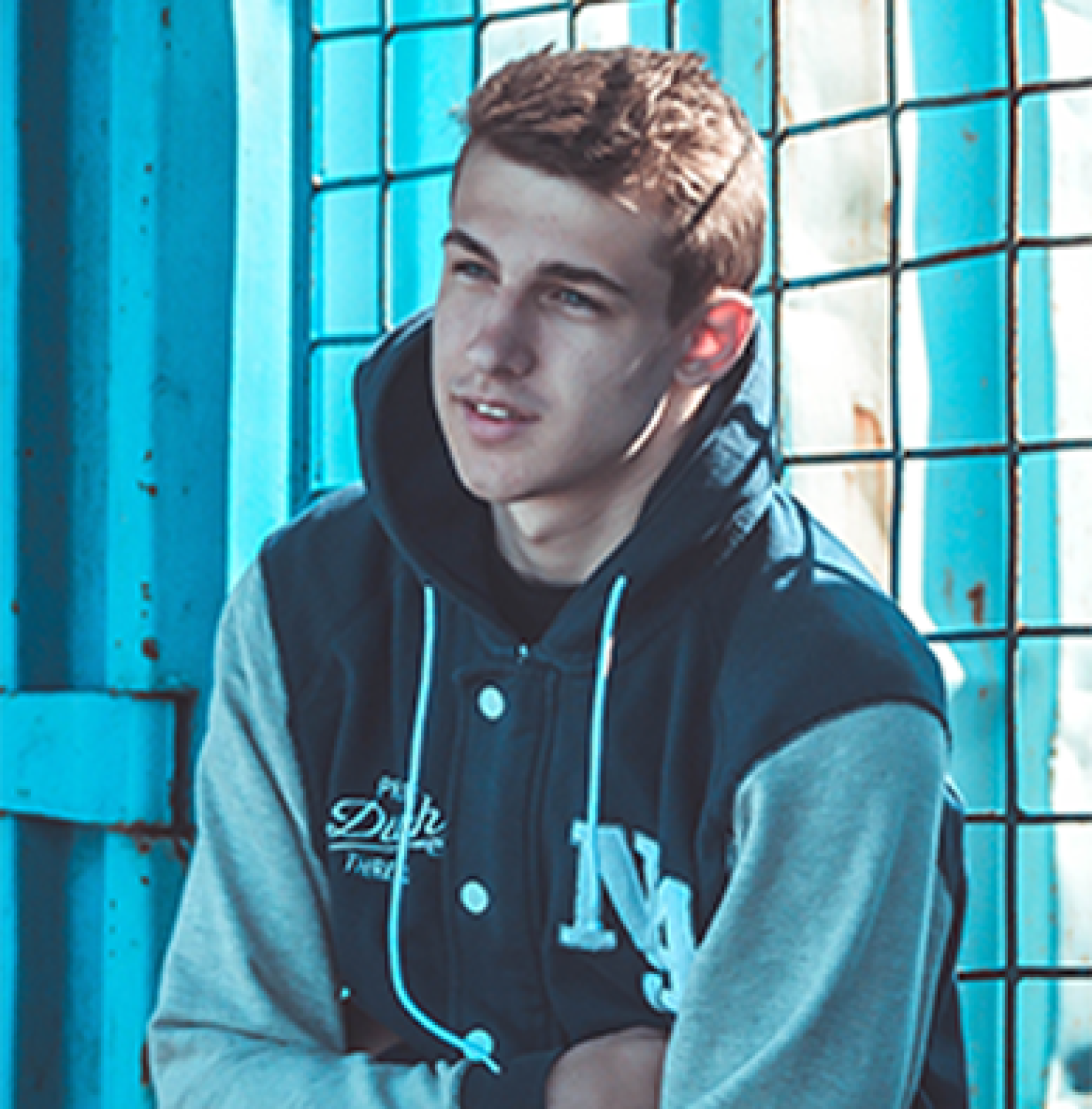 Gifts for Adult Sons: Does he like to travel? What about a scratch-off map? Maybe he's just a kid in an adult's body, in which case, an adult sled would be a funny gift to get him! If your son is just getting started in life, perhaps a practical gift would be best. Think loans, car parts or payments, home improvement and décor, etc.
Xmas Gifts for Dad
Are you ready to impress your dad with cool gifts this year? Here are a few ideas he probably hasn't thought of already. If he likes cooking, why not consider a pair of pulled pork shredder claws or a portable grill? If he is a curious person, perhaps he would enjoy documentaries on various subjects or the biography of a person he finds fascinating. Maybe your father is a daredevil and would be thrilled to get a day pass to a racetrack or for a helicopter ride. Other hot items this year include remote control golf caddies, motorized tie racks, adjustable dumbbells, and fitness trackers.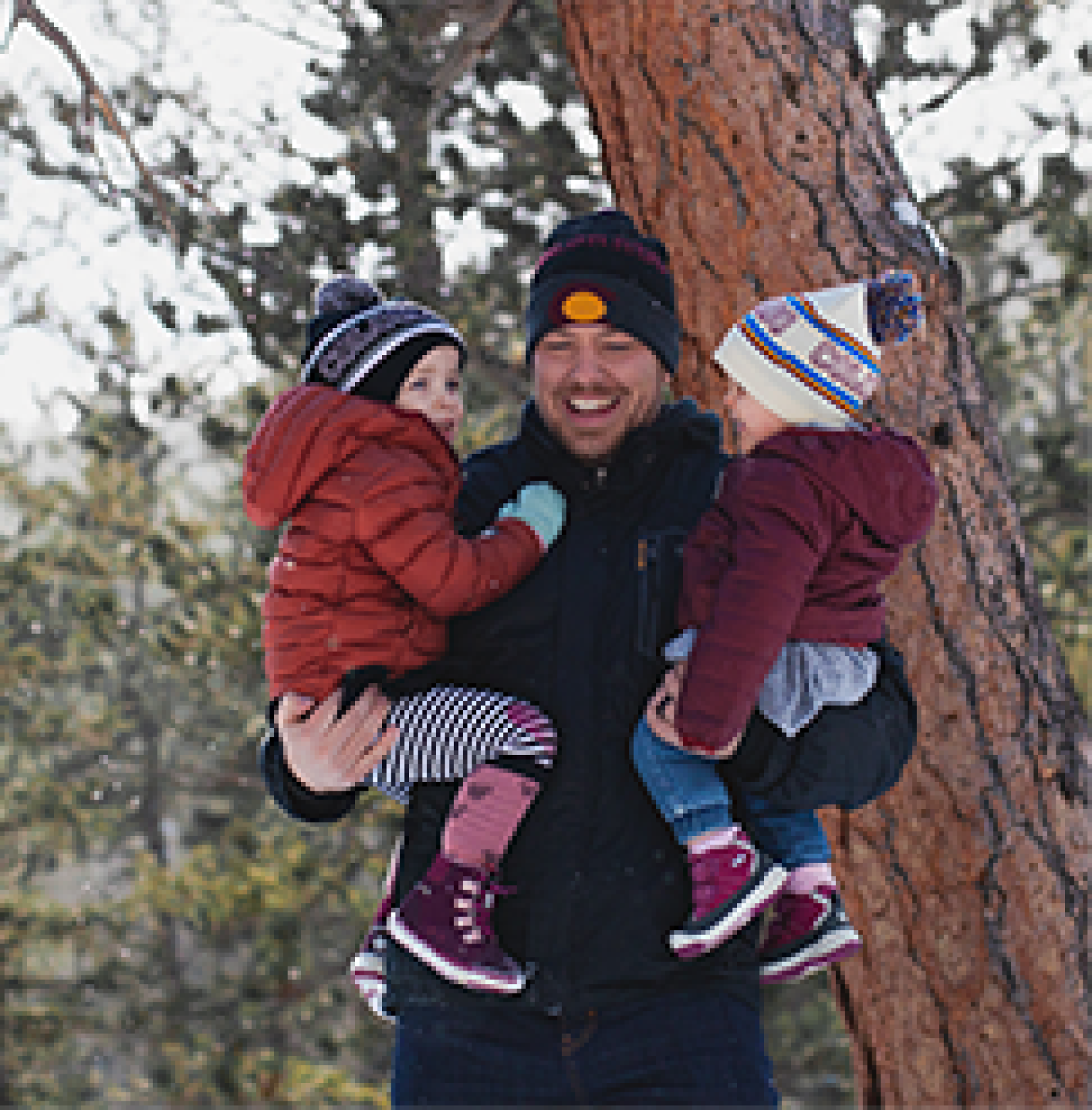 Xmas Gifts for Grandfathers
Grandpas like things that reference the past or what they already know. They also like practical things. A new wireless phone for his bedside and an easy-to-use security system are useful gifts he'll be glad to receive. Framed blueprints of his favorite buildings or stadiums and a couch arm holder for sweets are also great gifts. Oh, and did you know there were such things as Scotch-infused toothpicks?
Christmas Gifts for Friends
Buying Christmas gifts for friends can be a bit tricky. The options are endless, and this can leave us overwhelmed. No matter how long you've known your friends, here are a few Xmas gifts that are sure to make them happy this year.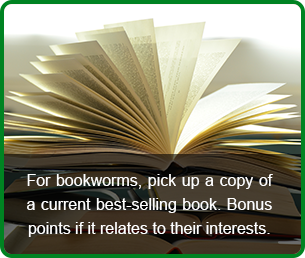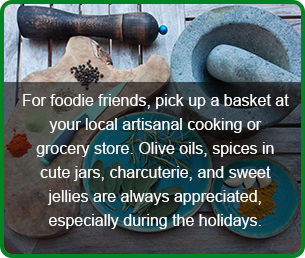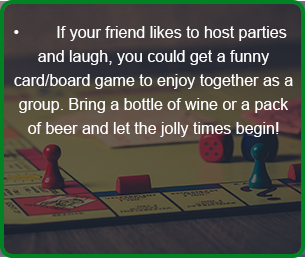 Easy Stocking Stuffers
The Christmas stocking tradition is, for many families, an added stress. Every year, we must find gifts that are original yet small enough to fill the stockings. Despite the trouble, the tradition remains a universal favorite. So, instead of stressing, count on the following ideas to please the whole family.
Women
Make-up (mascaras, lipstick, sample-sized goods)
Artisanal cooking salts and oils
Fragrant soaps and bath products
Accessories or supplies related to her hobbies (gardening, art, sports, etc.)
Jewelry
Small kitchen knick-knacks (S&P shakers, mini spatulas, etc.)
Chocolates!
Men
A bag of Christmas blend coffee
Sample-sized bottles of his favorite liquor brands or craft beer
Beard grooming products (beard oil, beard brush, foam, etc.)
A pocketknife
A fancy deck of cards
His favorite candy
Tickets to a comedy show or a gift card
Teenagers
Fake tattoos (some look real and last quite long!)
Tickets to a music festival, concert, or travel destination
Art supplies
For girls, cosmetics such as nail polish, make-up brushes, eyeshadow, and lip chap/lipstick are always a hit
Accessories and add-ons related to their favorite hobbies (sports, electronics, art supplies, music, etc.)
A mini boombox attachment for smartphones (perfect for streaming videos on the go)
Fun socks, mittens, or a new scarf
Chocolates, candy, gum (fill it up!)
Fun Ornament Gifts for Everyone
Ornaments to Collect:
Are you going on vacation or a trip somewhere this year? If so, keep an eye open for places that sell Christmas ornaments (or other delicate objects fit to be displayed in a tree). You would be surprised to see how many countries, cities, and shops sold these types of items all year round. Christmas ornaments make great gifts to offer on Christmas Eve or at other Advent parties.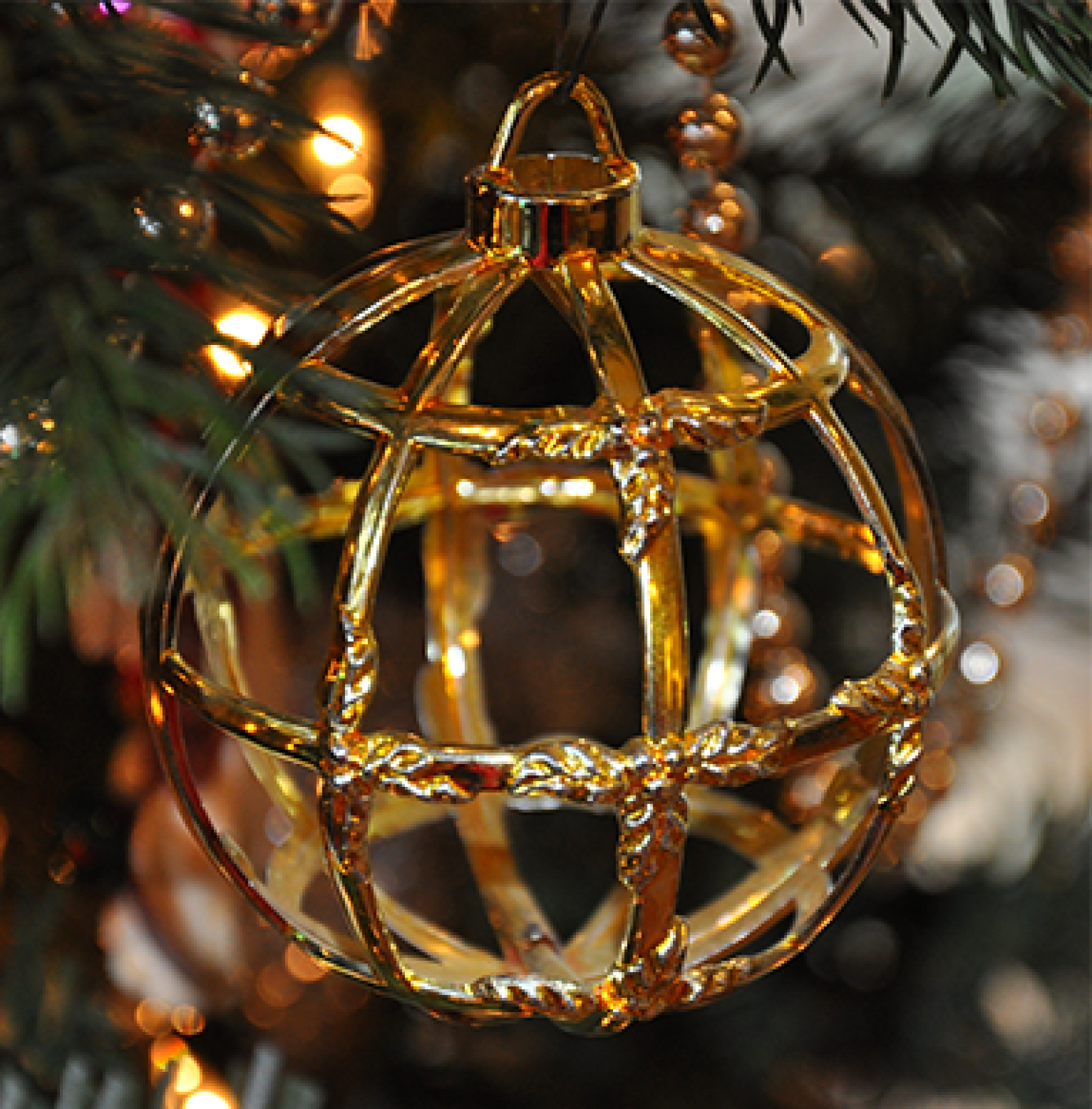 Pickle Ornament Gift:
A little strange, but fun nevertheless, the Christmas Pickle is a North American Christmas tradition that many of us Canadians enjoy. Though it is especially fun for kids, most households without children participate. A pickle-shaped ornament is hidden amongst other Christmas ornaments in a tree. The green color makes it very hard to find! Each year, the person who finds the pickle in the tree receives a reward (like money) or good fortune for the following year.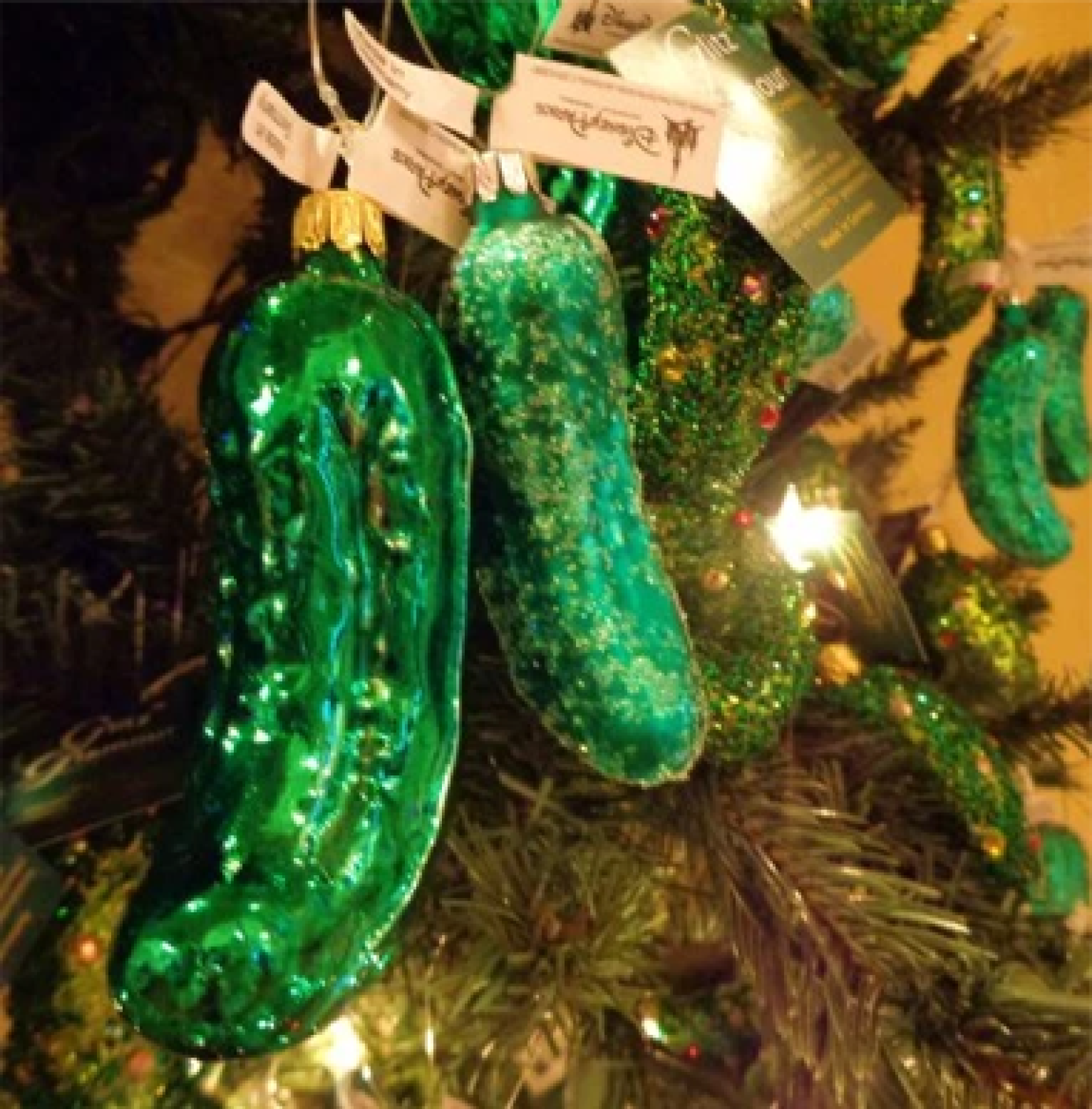 Christmas Gift Myths
Though any gift or gesture should be appreciated, a few items are generally less appreciated than others. Spend your time and money on something other than these items:
Gym Membership
You know what people don't like thinking about during Christmas? Their weight.
Coffee Mugs
Unless your friend is a coffee fanatic or a collector of cups, or the coffee mug you're offering was handcrafted in an exotic land far away – don't. People buy coffee mugs all year long. When it comes to gift giving, Christmas should be about unexpected surprises, not a cheap lazy way out. As you would do at any other time, use your better judgment and keep interests and personalities in mind when doing your holiday shopping.
Gift Cards
Unless it is a secondary present, a gift card is a bit too impersonal; it shouldn't be someone's main Christmas gift. Christmas is perhaps the holiday when people put the most emphasis on (and also expect) surprises, special intentions, effort, and gift-wrapping.
Exception: Gift cards are more acceptable for casual gift exchanges at work or in "random draw" gift exchanges.
Christmas Sweaters
Oh, Christmas sweaters! People either love them or hate them – but mostly hate them. Especially on Christmas day. Christmas sweaters are for the parties leading up to Christmas.
Slippers
Unless slippers are on his or her wish list (flooring does get pretty cold here in Canada), most Canadians already have them.
Christmas-Themed Pyjamas
Never give out Christmas-themed goods on Christmas Day. They become pretty useless once the day is over. Besides, no one likes to wear candy canes and Rudolph to bed after December 25th.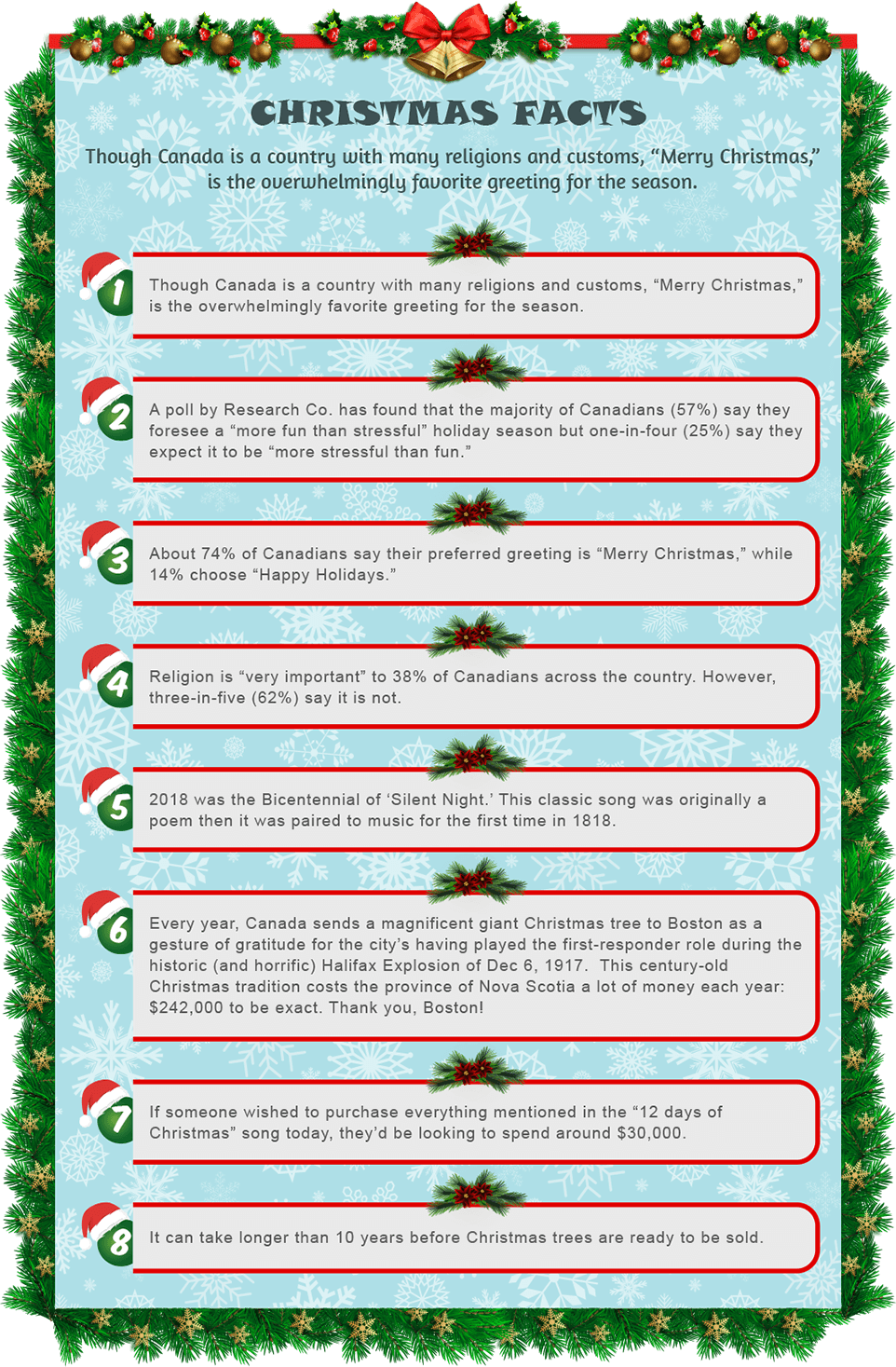 The Origins of Famous Christmas Traditions
The Gingerbread House
Among the oldest Christmas traditions, gingerbread houses are huge business. Some popular confectionery-making companies have been known to make over two million gingerbread house kits per year. But where does the tradition come from? Though gingerbread house decorating is one of our favorite cozy holiday activities, strangely enough, this tradition is probably rooted in the tale of Hansel and Gretel.
Historians say that the famous tale may date back to a 14th-century famine, during which children had to fend for themselves.
By the time the Brothers Grimm published a version of the German tale in the early 19th century, gingerbread houses were a long-standing Christmas tradition. It is said that the link may have been made because of historical connections between gingerbread and religious ceremonies.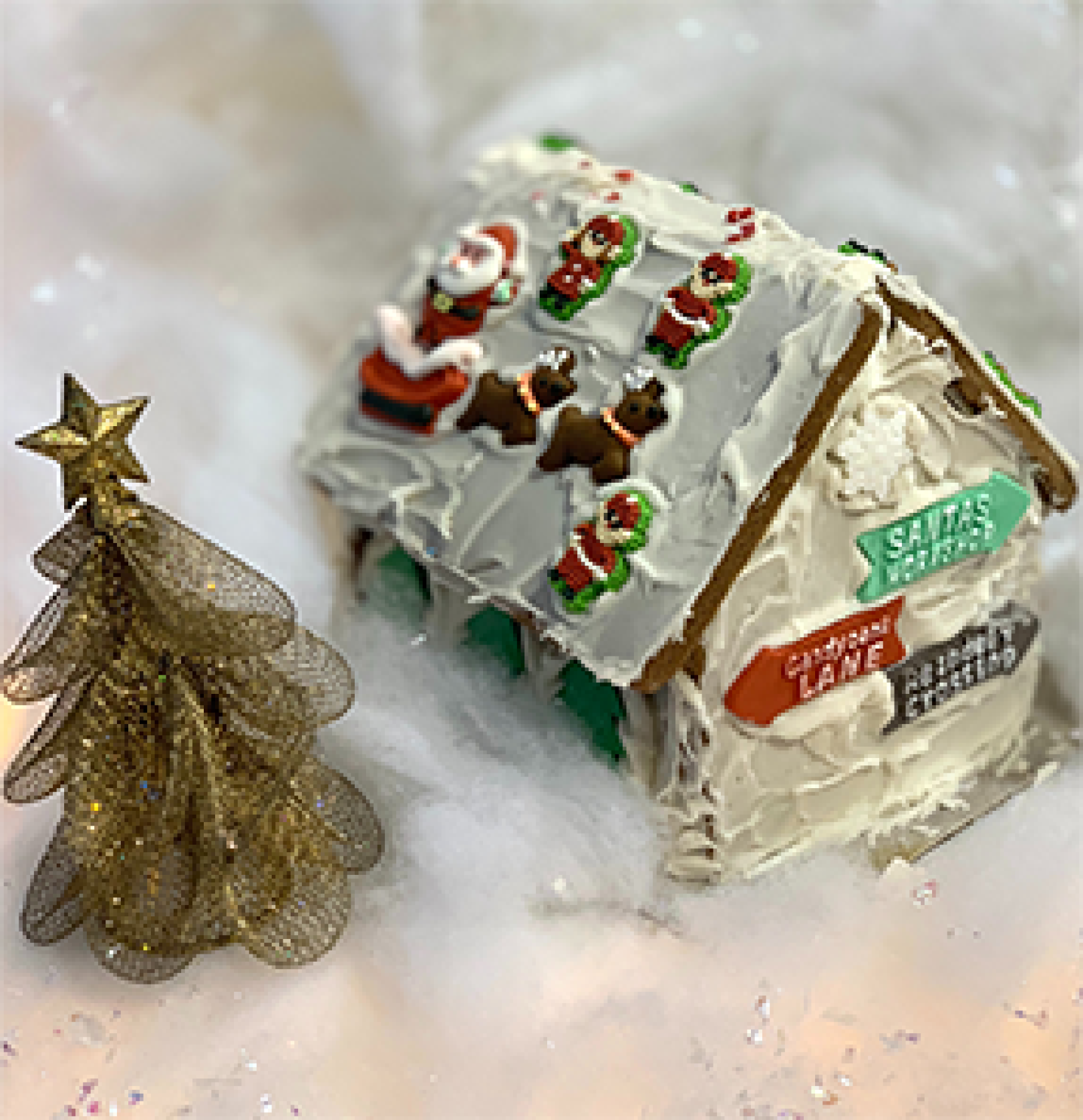 Red-Suited Santa
That big jolly man in the red suit whom we all know and adore hasn't always looked that way. In fact, before 1931, Santa Claus had a rather unstable appearance, varying between a tall skinny guy and a creepy looking elf… yikes!
An American artist named Haddon Sundblom actually created Santa as we know him
today
. Coca-Cola made his version of Santa Claus popular between 1931 and 1964 owing to its magical Christmas campaigns. Sundblom created the original oil paintings for Coca-Cola's advertisements in magazines, store displays, billboards, posters, and more. Come to think of it, we should be grateful to him for the friendly image of Christmas he has rendered for us and our children!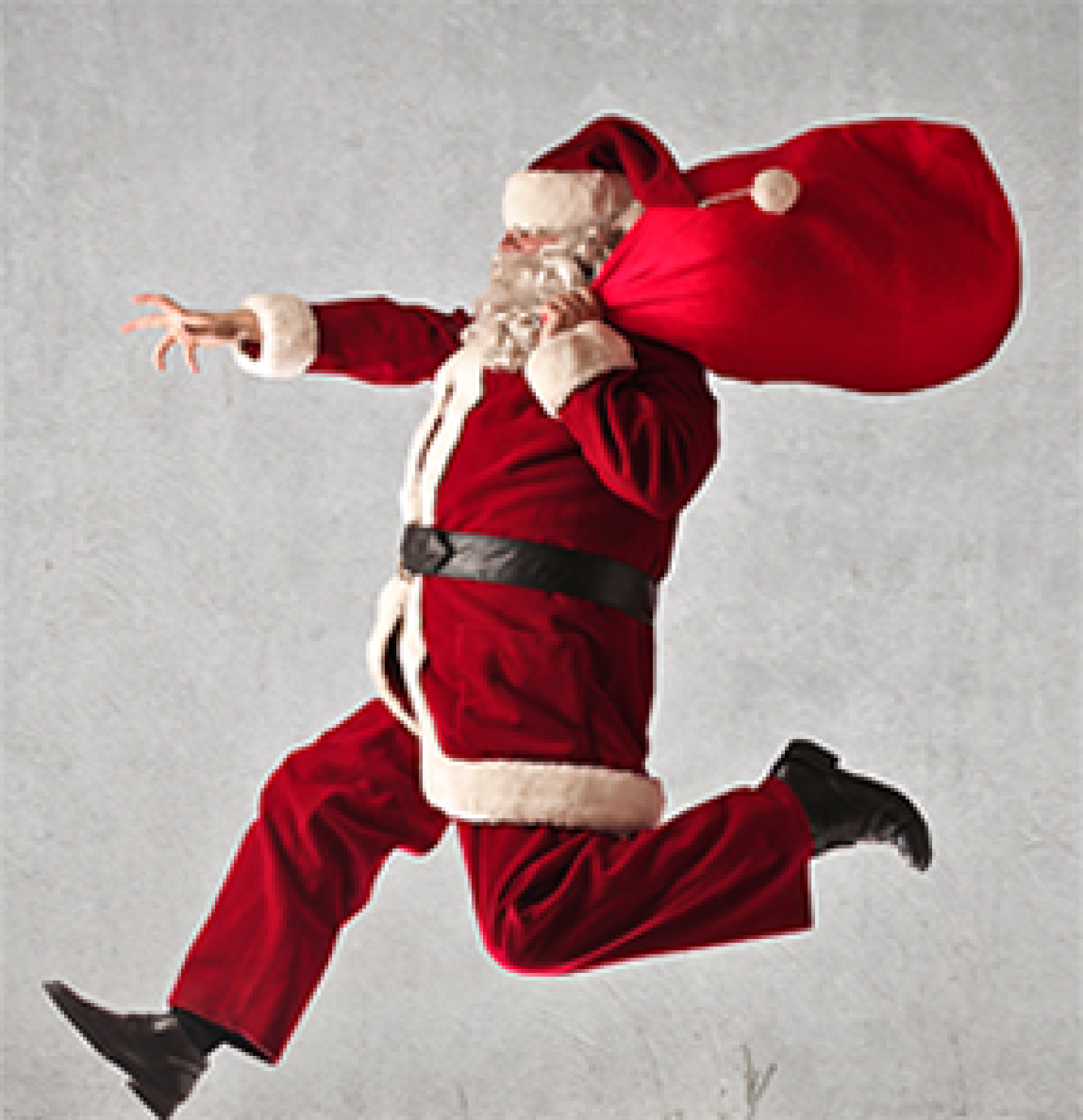 The Christmas Orange (and Chocolate Loonies) in Our Stockings
Growing up, many of us Canadians enjoyed the experience of finding oranges and chocolate dollar coins in our stockings. According to the
Smithsonian
, this tradition may have something to do with the legend of the three balls/coins of gold Saint Nicholas gave to three poor women.
Legend has it that Saint Nicholas threw bags of gold through a window and one of them landed in a stocking hanging to dry by the fire.
From this, a new Christmas custom was born. Though the orange was a much more affordable alternative to gold, it is important to note that, at the end of the 19th century, it was a rather rare and expensive fruit. Families of modest means reserved oranges as gifts for children.
Years later, children still find oranges and chocolate replicas of Canadian dollar coins in their stockings – and are very happy to give Santa credit for them.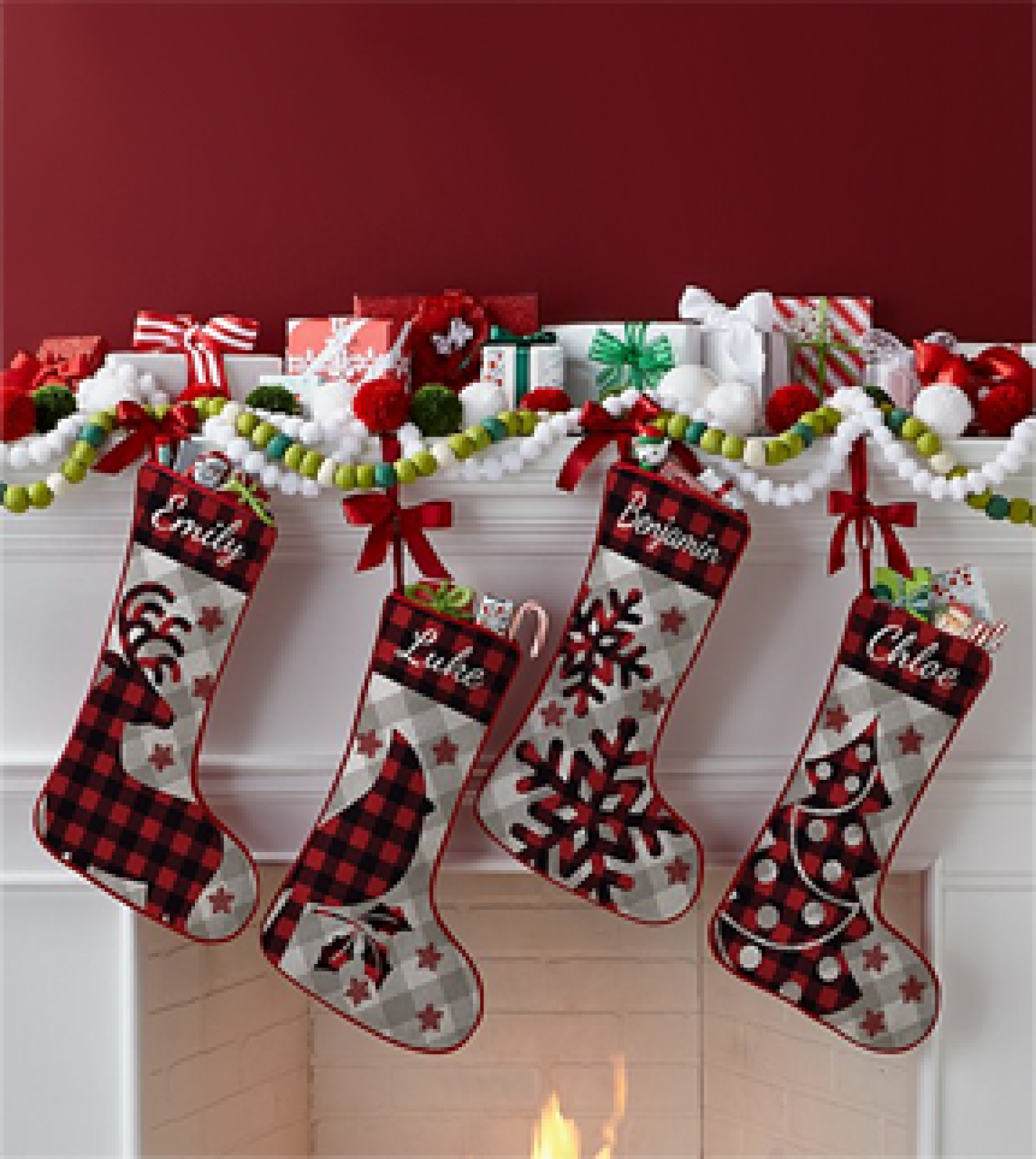 Christmas Eve & Christmas Day
Christmas traditions vary from family to family. In Canada, some of us celebrate Christmas Eve and open gifts together at midnight. Others – especially households with children – wait until Christmas morning. For this reason, many of us have separate traditions for both days. According to the most popular tradition, Christmas Eve represents the day for partying and Christmas Day is a more wholesome day for enjoyment with children and family.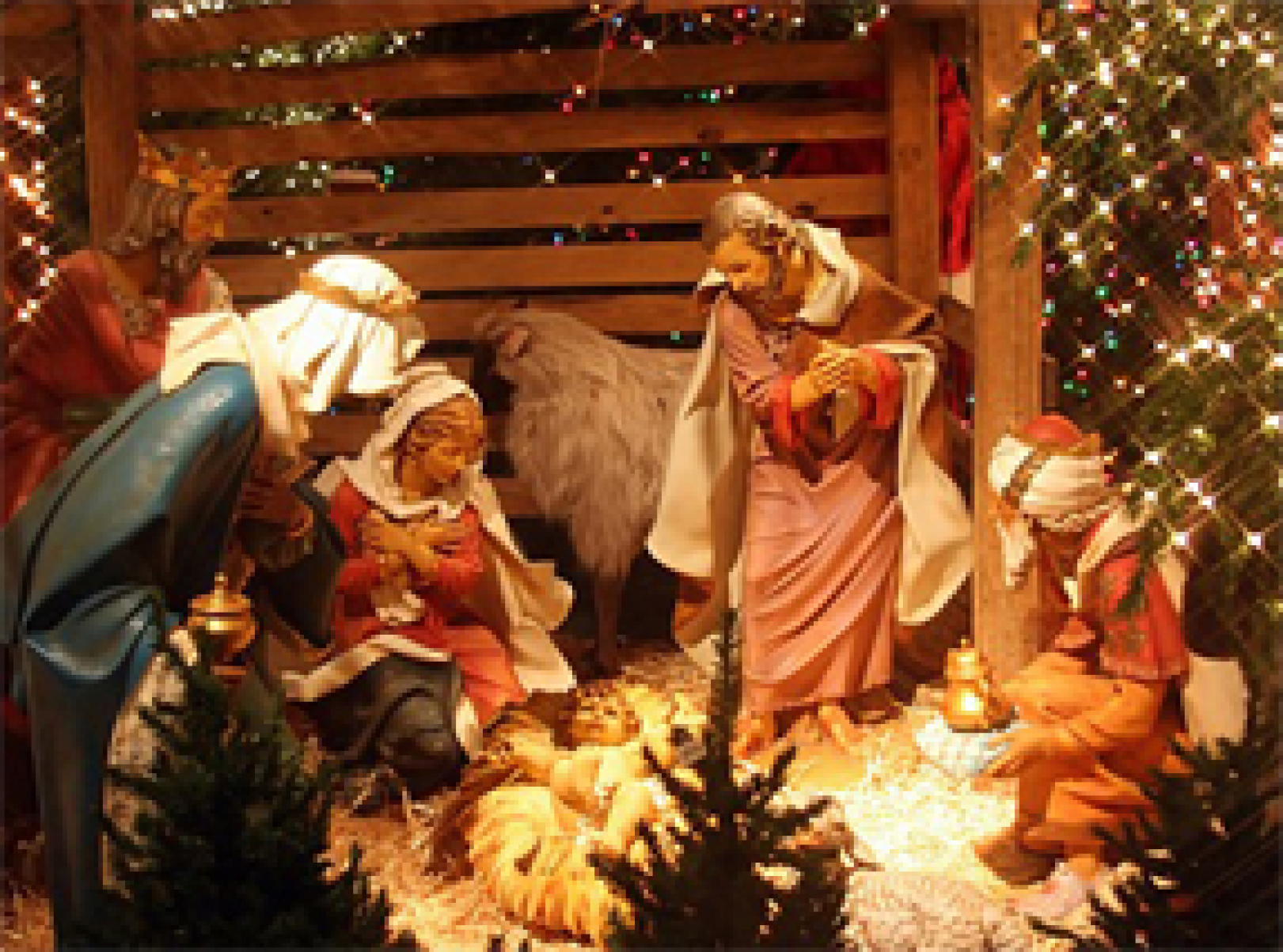 Xmas Gift Ideas for Your Holiday Party
Will you be hosting or contributing to holiday parties this year? Bringing sweets and indulgences is a thoughtful alternative to buying gifts (or a great addition to your celebration), especially if you are on a tighter budget. The best part is that homemade things come from the heart, and everyone gets to enjoy them together! Here are a few delicious baking and cocktail recipes for you to try. Cheers!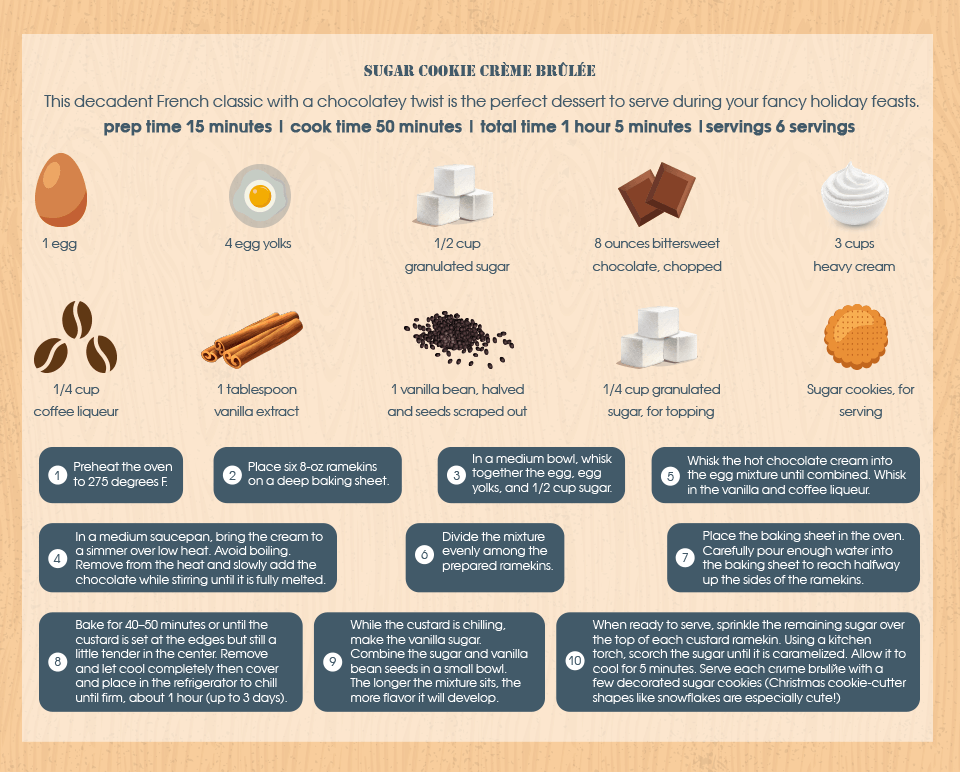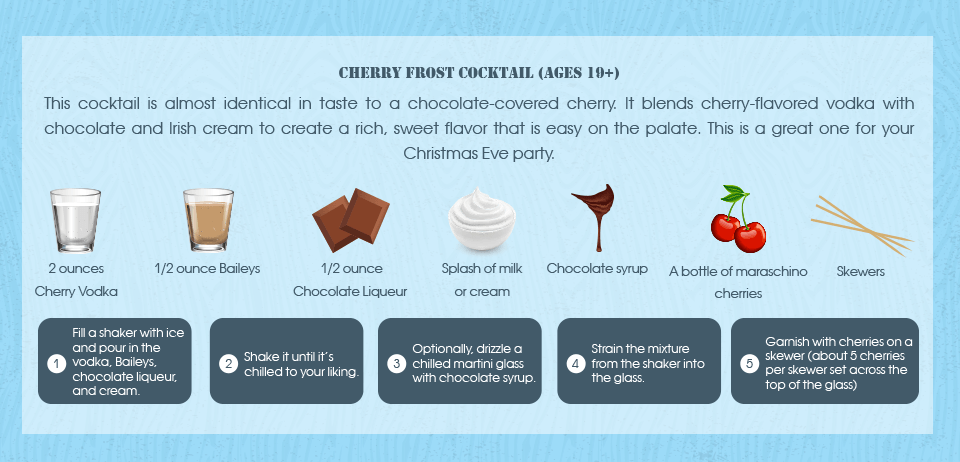 Holiday Tips for Busy People
Online shopping is your friend
You might have noticed that the current trend is to buy online. There's no denying it. E-commerce is taking over the marketplace – and that's a good thing! During Christmas time, online shopping means you no longer have to endure the crazy crowds and lineups! For busy people, this is a great time-saver. If you wish your purchases to remain a surprise, ask a relative if you can use his or her address for delivery.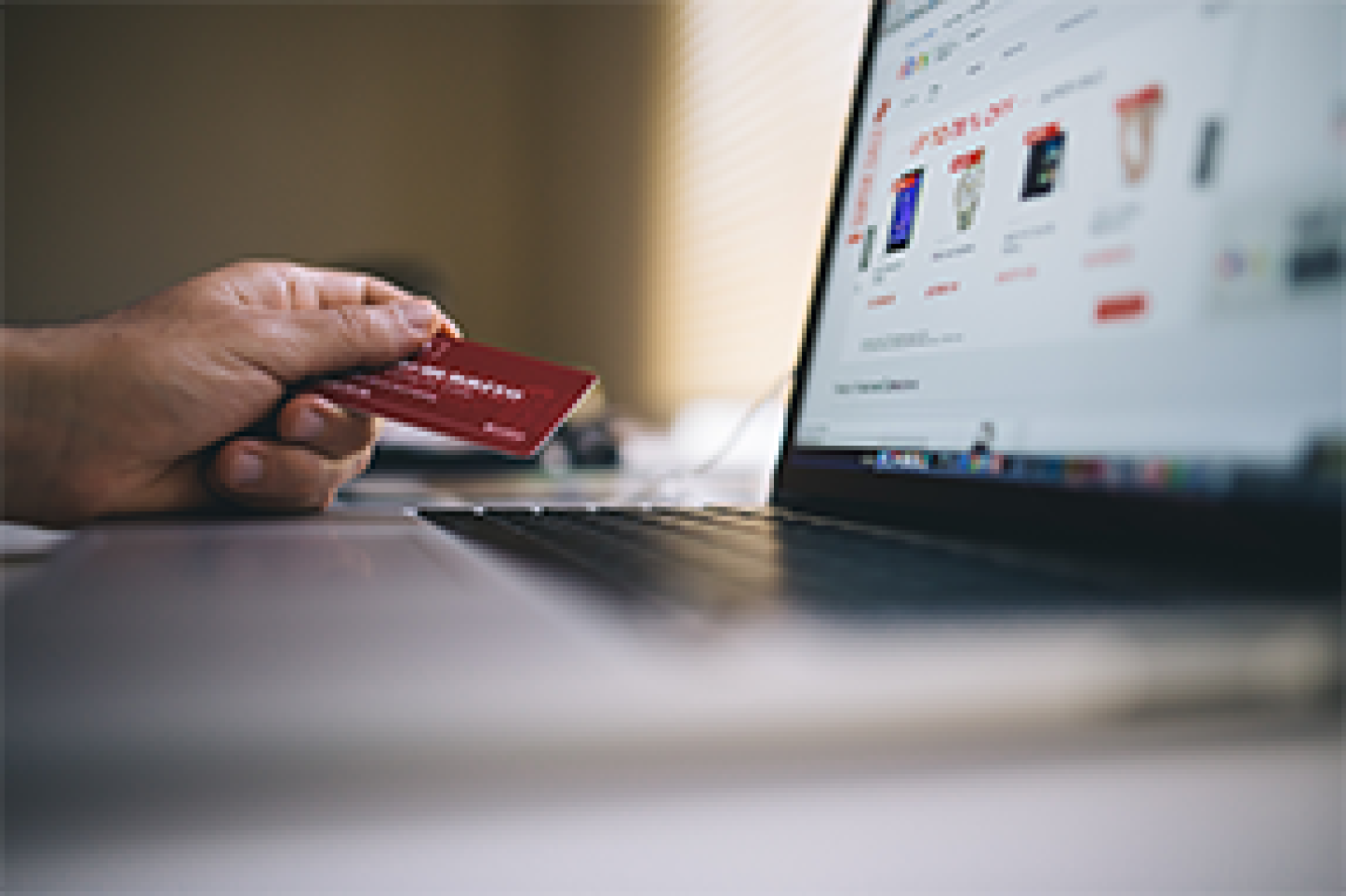 So are freezers...
If someone has made you responsible for some of the Christmas baking this year, don't wait until the last minute to make several dozen batches of cookies and sweets. Instead, make them ahead of time and freeze them in proper freezer bags. Most holiday recipes can be successfully frozen without altering their taste.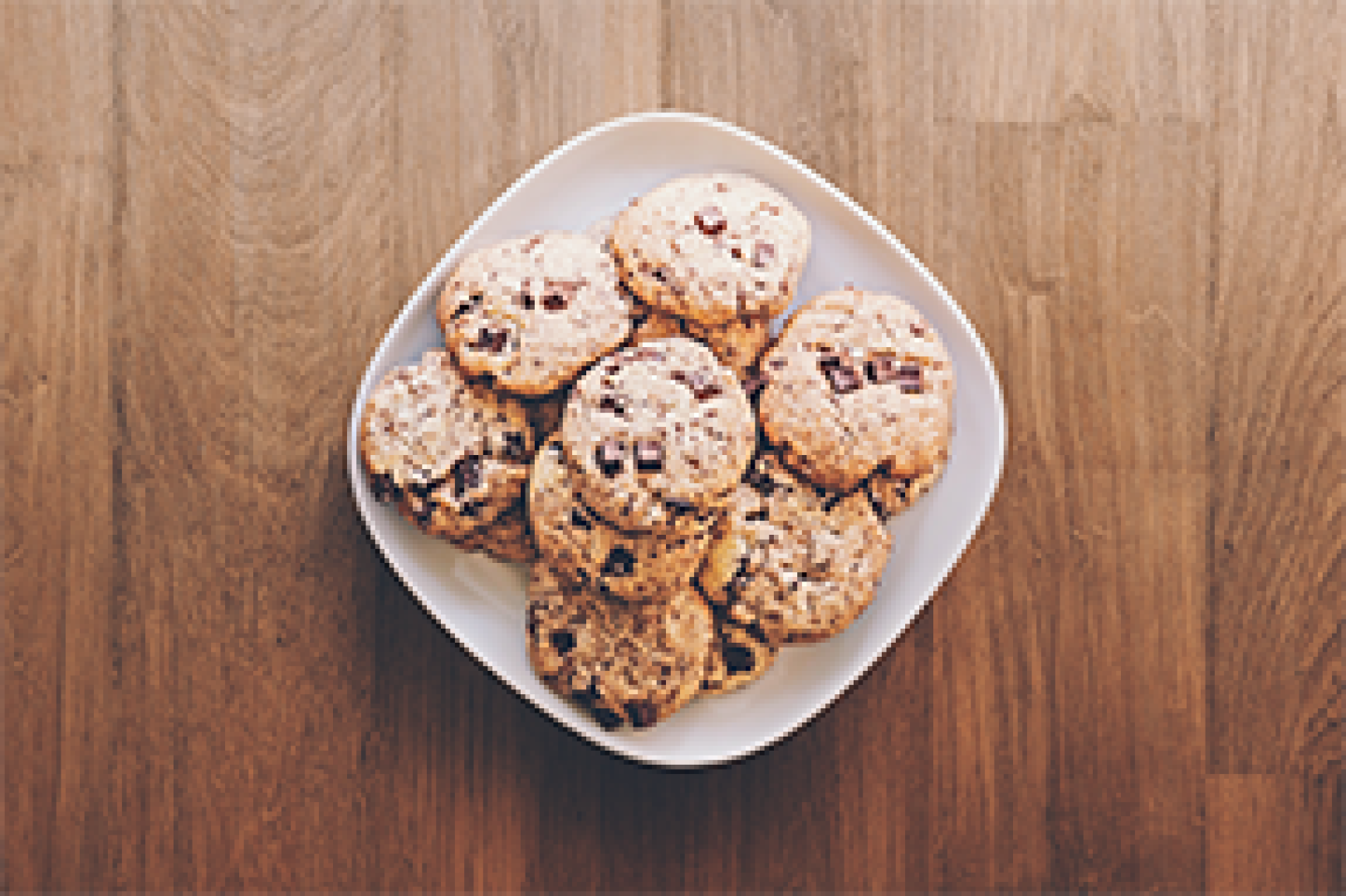 Don't overcommit
Bear in mind that, as hard as it may be to do sometimes, it is OK to say "no." Being honest about what you can and cannot manage is not just about making life easier for you. It's also about being fair to others and avoiding the possibility of letting them down by refusing to make promises you cannot deliver.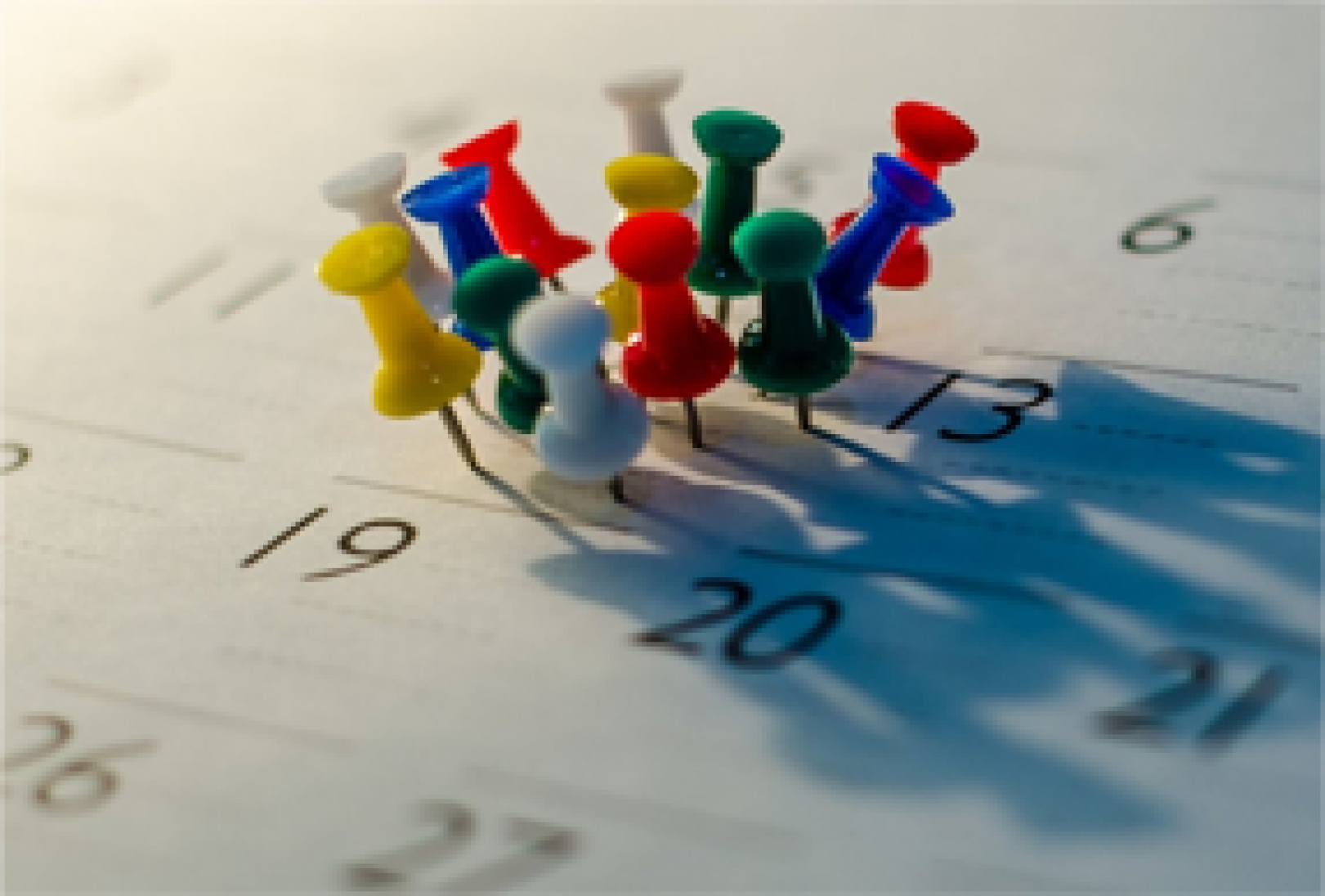 Make time for sleep
Like any "crunch period" before an exam or important deadline, the holidays can sometimes feel like a race run entirely on fumes. It's important to stop and remind ourselves that sleep is essential for our health and well-being. The more we recharge, the better we feel. The better we feel, the more energy we have for the people and things that matter the most.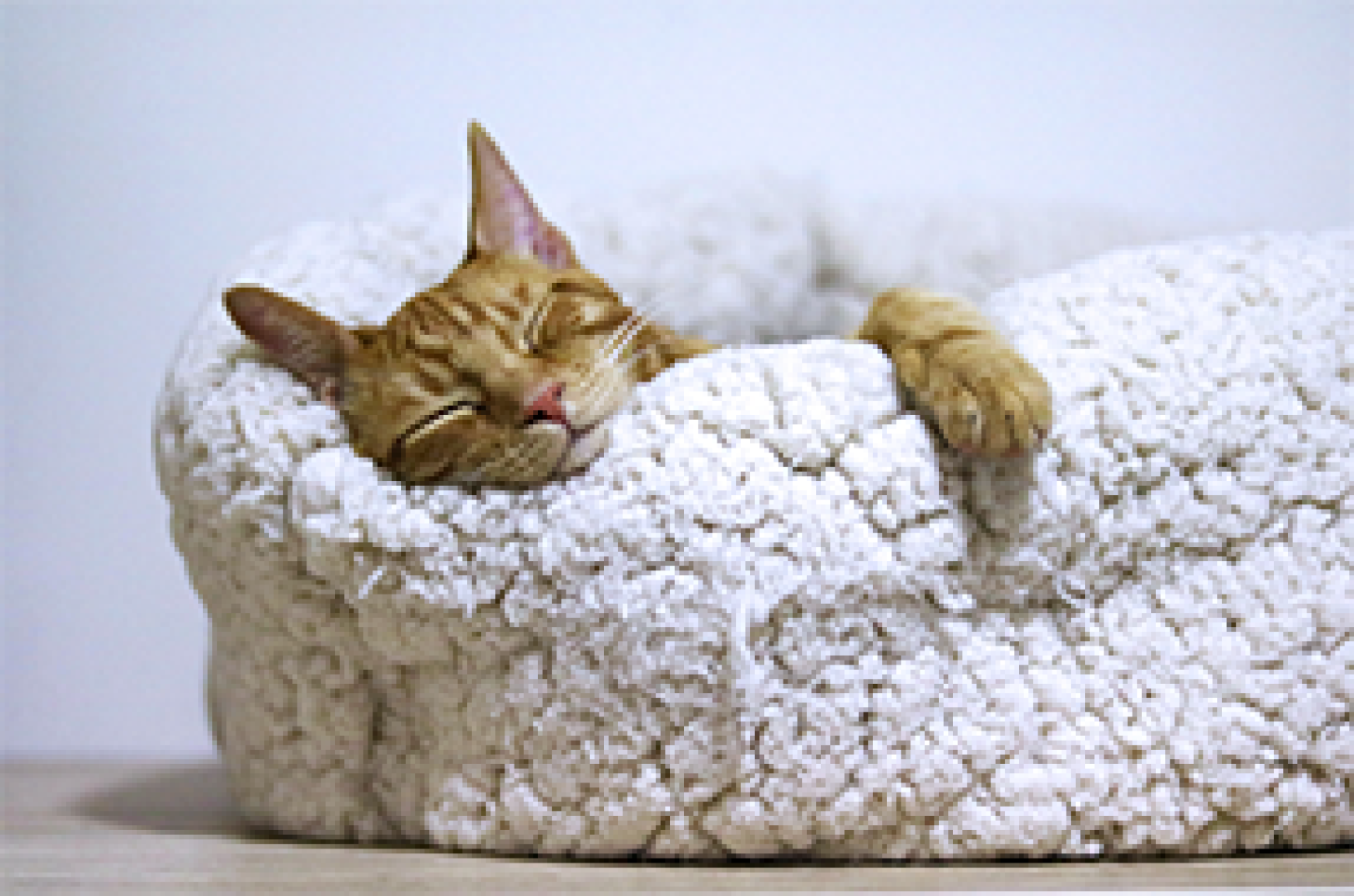 One thing at a time
The best way to eat a giant cake is to take one small bite at a time as opposed to trying to fit the entire thing in our mouths. Well, the same thing applies with long, overwhelming to-do lists; taking many small steps is the best method for staying motivated and getting things done.
Just chill
Try not to stress about the superficial. Christmas is a time for family, friends, peace, and love. The rest is secondary.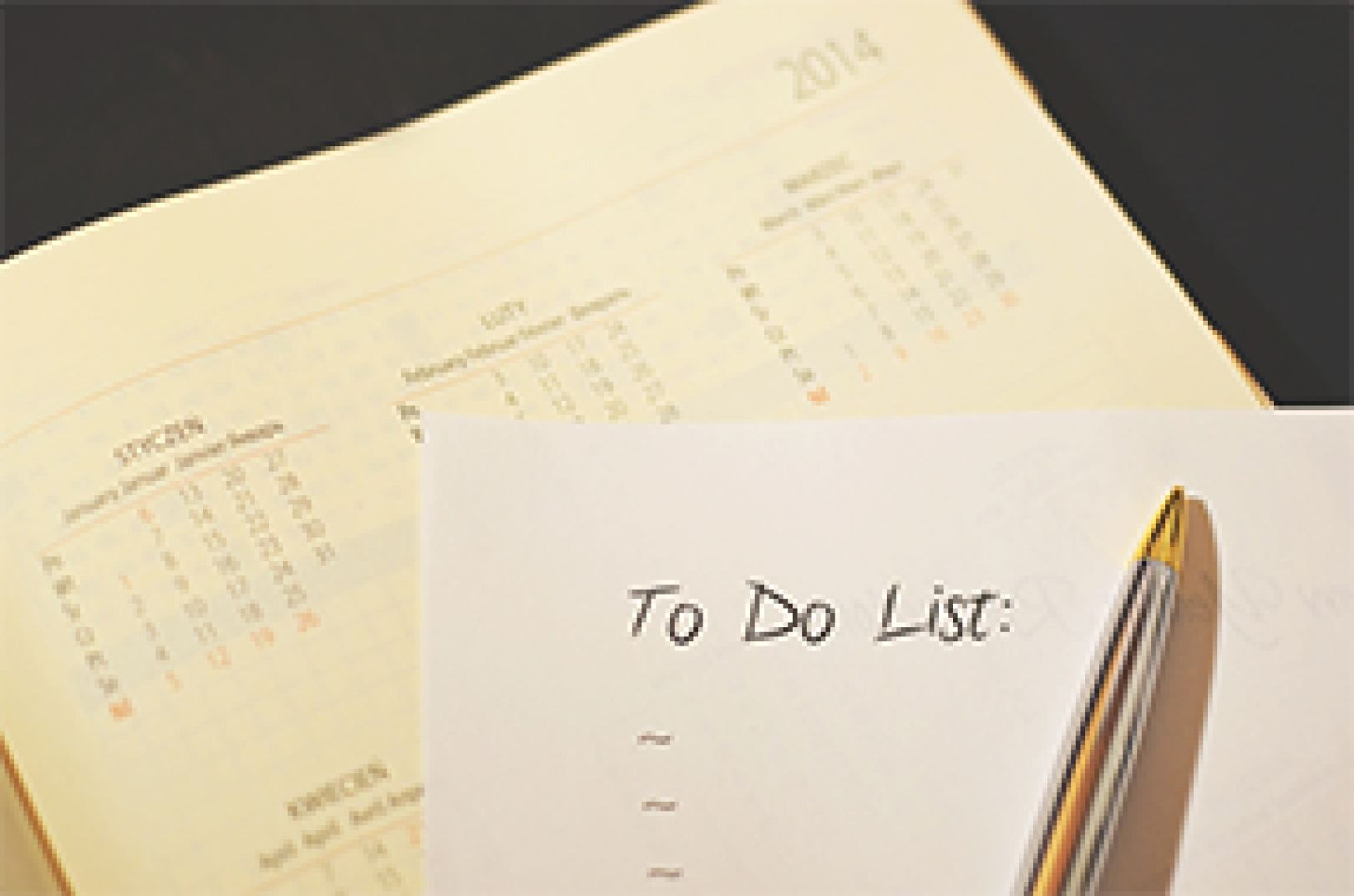 7 Christmas Songs Sung by Canadian Artists
Let It Snow — Diana Krall (2005). Nothing says "Christmastime" like jazzy Diana Krall songs playing just about everywhere as of December 1st.
It Snowed — Jill Barber, Rose Cousins, Meaghan Smith. This is the kind of song that gets you in the Christmas spirit, whether your Christmas is white or green.
O Holy Night — Celine Dion (1998). Celine Dion recorded this timeless song and made it part of her album, 'These Are Special Times.'
River — Joni Mitchell (1971). A profound song about the distress of a breakup just before Christmas Day.
Song for a Winter's Night — Gordon Lightfoot (1967).
Winter Wonderland — Anne Murray (2008). Anne Murray has seven Christmas albums, and it's difficult to choose one!
Christmas Time — Bryan Adams (1985). A lovely Christmas song about bringing peace and harmony to the world.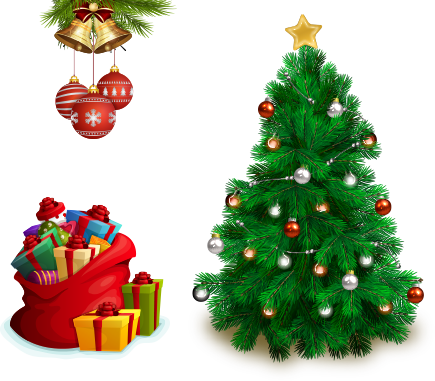 It seems to us that you're all set now.
The only thing left to do is to leave cookies for Santa and a carrot for Rudolph. And, to be clear, we certainly do not propose a one-size-fits-all formula for celebrating Christmas – on the contrary, Christmas rituals and traditions are unique to each family. Though we hope our guide has given you some clarity and fun ideas, the most important thing to remember is that Christmas in the heart puts Christmas in the air. No matter what our beliefs or our means, Christmas is, above all, a time of giving from the heart. Being generous with our time and attention is what Christmas is all about. Merry Christmas!