Mark the 55th anniversary by combining colors, ideas and themes collected here in our comprehensive list. You are sure to find something that your loved one will cherish.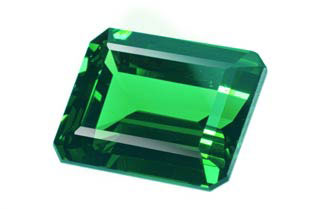 Modern Gift Theme: Emerald
The Emerald holds two points of significance:
First, it is a symbol of genuine love, and in legend it was said that an emerald would change color if a loved one should be unfaithful. Within marriage, giving an emerald-themed gift is a sign of loyalty, devotion, adoration and friendship.
Second, thanks to its beautiful green color, an emerald is linked with rebirth and springtime. It is thought to make the wearer more creative and to open doors for new possibilities.
Flower: Calla Lily
** Alternatively a Green Rose is suitable in association with the emerald theme as well as the color green that represents the 55th anniversary
Calla lilies are a symbol of great beauty. In Christian culture, the calla lily is linked with purity, chastity, holiness and faith, but to the Romans, it was a symbol of lust due to its phallic stalk. Combining these concepts is representative of fidelity in marriage, together with desire and romantic love.
Gemstone: Alexandrite
Sustitute: Emerald
Color: Emerald-Green
Popular Modern and Other Gift Ideas
Some Popular Modern Gift Ideas
• Alexandrite jewelry
• Emerald jewelry such as a bracelet, earrings, ring or necklace
• Light-Green Glazed Eternity Rose or the Dark-Green Glazed Eternity Rose representing the green color theme of this anniversary year
• A bouquet of fresh calla lilies
• Floral gifts with a calla lily theme such as an art print, plant, scented candle or perfume
Here is a video of our Dark-Green Glazed Eternity Rose

Below are some additioanl information links on anniversaries and gift ideas, as well as the classic 60th wedding anniversary tradition:
60th wedding anniversary gift ideas | The anniversary tradition | Handmade anniversary gift ideas |