In America, there are many themes for the twelfth anniversary and now you can use this section on gift themes to be inspired in finding a surprise for your loved one. Mix up items, themes and colors to give a thoughtful and unique token.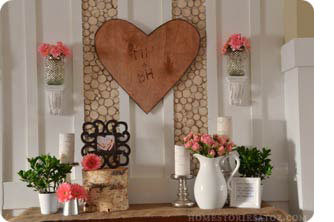 Traditional Gift Theme: Linen or Silk (UK), Home Décor (US);
Home décor items for a 12th anniversary gift reflects the established and settled life of a committed couple who continuously work on improving their relationship.
Linen is representative of purity, truth and honesty, as in the Bible, divine beings wore linen garments.
Over 12 years together, many challenges have presented themselves to the couple, and all have been overcome, strengthening the union. Now hopefully the road ahead can be silky smooth. On this anniversary year, a silk gift encourages the couple to take the time to enjoy luxurious pleasures.
Modern Gift Theme: Pearls
Pearls are a symbol of innocence, honesty, wisdom and purity.
Flower: Peony
** A white rose is also suitable in representation of the 12th anniversary color.
The peony has many meanings such as happy union and romance. It also means good luck and prosperity as the rounded blossom is not only beautiful, but looks like a coin.
Gemstone: Jade
Substitute: Pearl; Agate; Tsavorite; Garnet
Color: Oyster-White
Popular Gift Ideas for a Traditional Twelfth Anniversary
• Decorative items of home décor such as an ornament, piece of art or room renovations for the home
• Linen or silk sheets
• Linen or silk tableware such as napkins or a tablecloth
• Silk lingerie or boxer shorts
Popular Modern Ideas for Gifts
• Pearl jewelry such as earrings, a necklace, ring or bracelet
• Jade jewelry
• Tsavorite, garnet or agate jewelry as the alternative gemstones linked to the twelfth year of marriage
• Pearl-White Glazed Eternity Rose representing the oyster white colour linked to the twelfth wedding anniversary
• Gifts with a floral theme that involves peonies such as an art print, perfume, scented candle or plant
• A bouquet of fresh peonies
Watch our video of the Pearl-White Glazed Eternity Rose

For forward gift-planning, here are the next 5 anniversary years:
13th wedding anniversary gift ideas | 14th wedding anniversary gift ideas | 15th wedding anniversary gift ideas |
16th wedding anniversary gift ideas | 17th wedding anniversary gift ideas |