You can mix up or choose any of these gift themes linked with the 17th anniversary to create a perfect gift for your celebrations with your loved one. With various themes including colors, concepts and items to select from, you are sure to find a present that will be truly appreciated.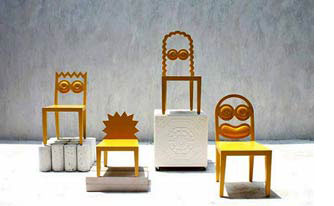 Modern Gift Theme: Furniture
Representing security, stability and the familiarity of a lasting and settled relationship, furrniture reflects comfort in enduring marriage.
Flower: Red Carnation
** Alternatively a Yellow Rose is suitable, in accordance with the color yellow that symbolizes the 17th Anniversary.
Light red carnations are a symbol of admiration while dark red carnations are significant of affection and deep love.
Gemstone: Carnelian
Substitute: Amethyst; Pink Tourmaline; Citrine; Watch*
*Although this is not a precious metal or gemstone, the watch is linked to the 17th anniversary in as a gemstone substitute
Color: Yellow
Some Popular Modern Gift Ideas
• Furnishings such as a dining table, bed, bookcase or coffee table
• Carnelian jewelry such as a bracelet, necklace, earrings or ring
• Jewelry or watch which contains a citrine, pink tourmaline amethyst as the alternate gemstones linked to the seventeenth wedding anniversary such as a bracelet, necklace, earrings or ring
• Yellow Glazed Eternity Rose representing the colour yellow linked to the seventeenth wedding anniversary
• A bouquet of fresh red carnations
• Gifts with a floral theme that involve red carnations such as scented candles, plant, perfume or an art print
Take a look at the video below of the Yellow Glazed Eternity Rose

Below are the next 5 years of anniversary gift themes:
18th wedding anniversary gift ideas | 19th wedding anniversary gift ideas | 20th wedding anniversary gift ideas |
21st wedding anniversary gift ideas | 22nd wedding anniversary gift ideas |